If you want to build a Silo so you can store feed for your animals, you will need to go to a particular NPC and gather a few specific resources.
How to get a Silo In Stardew Valley
To build a silo in Stardew Valley, you will need to speak to Robin at the carpentry store and select the option to buy farm buildings. When you clicked the buy farm buildings option, you can find the silo by clicking the arrow at the bottom of the menu. After this, you can buy and build a Silo with the following resources below.
100 Gold

100 Stone

10 Clay

Five Copper Bars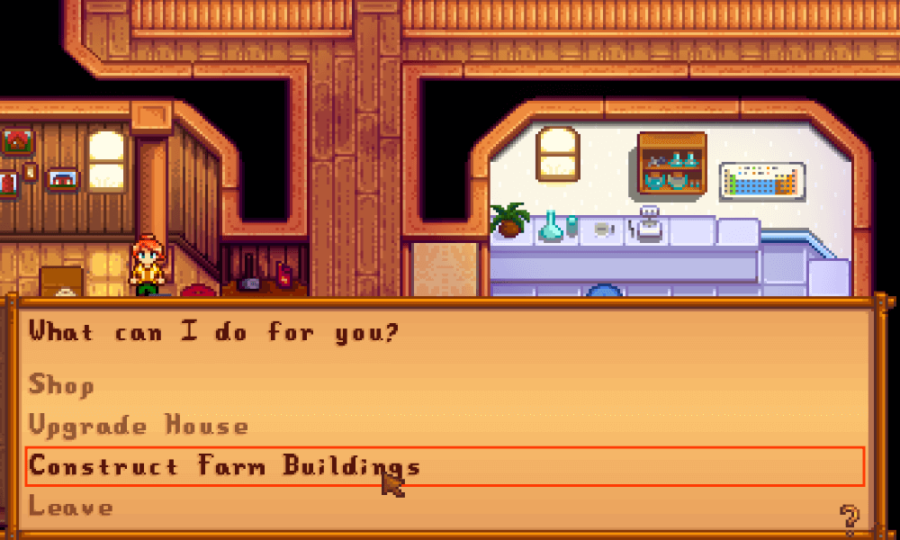 Once built, your silo will be able to store up to 240 hay, and you can add to this amount by chopping grass with a scythe or buying the hay from Marnie for 50 gold and by harvesting wheat. We recommend getting a silo as your first building as you can gather hay real easy before you get any animals in the game, which makes things a bit easier when you go to feed them.
You can also check on your current amount of hay if you built a Farming computer; you can get a farming computer when you complete either one of Demetrius' special orders and receive the recipe. When you get the recipe, you will be able to make one with the following materials.
One Dwarf Gadget

One Battery Pack
For more on Stardew Valley, we at PGG have you covered with an expanding roster of guides like How to get ectoplasm in Stardew Valley and how to upgrade tools in Stardew Valley.