While there are sandbox elements to ARPG Starfield, it also has a main storyline that sees your character becoming part of a close-knit group of companions. This often involves multilayered conversations, a common source of game bugs. If, like me, you've encountered the Sarah and Walter conversation bug after the Missed Beyond Measure story mission, read on for how to fix it. 
Starfield Sarah and Walter conversation bug fixes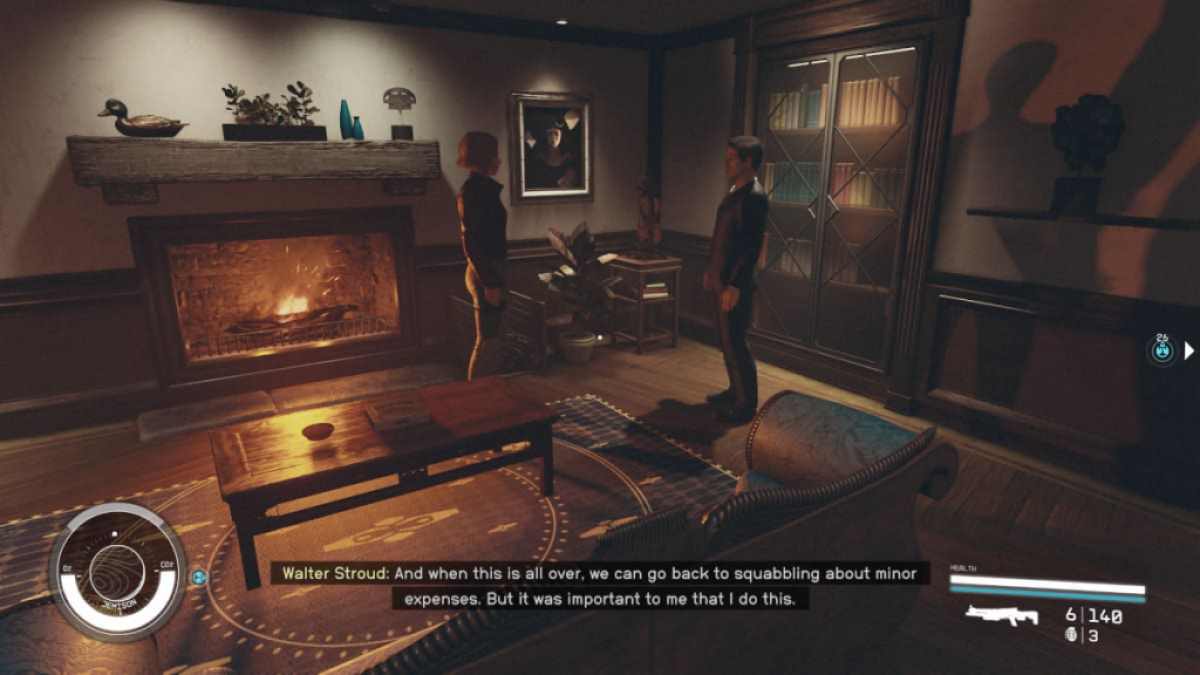 This bug happened to me shortly after the memorial at The Lodge. Sarah was part of my crew, and I set off to another planet to complete another quest. However, anywhere I went, I could hear Sarah repeating the same lines of dialogue on my ship. When I approached her, a conversation with Walter would begin - without Walter being there. This crashed the game as you don't see Walter's dialogue to respond to.
However, there is a way to get back on track. Follow this list to fix it:
Remove Sarah Morgan from your crew: It doesn't matter where you do this, but doing it first is most straightforward.
Switch ships: You can do this at any Ship Technician, but I'd suggest heading to Jemison as you'll need to go there next anyway.
Go to The Lodge: Once there, Walter and Sarah should now be in the same conversation but in the same room! I found them in the downstairs lounge on the right with the fireplace. You may need to kill some time sleeping if they're not both up.
Let both conversations play out: There are two short conversations they need to have, first about money and then about a memorial plaque. Once both were done, the bug was fixed for me.
With this done, I was free to switch ships back and re-add Sarah to my crew. It's an odd bug, as the conversation isn't part of any quest. But this fixed it for me. 
For more on Starfield at Pro Game Guides, check out Is there a Level Cap in Starfield?, Best Mods in Starfield, and more!