In Starfield, you'll recruit crew members and companions while exploring the story. Some of these characters can be romanced, including Sarah Morgan. Sarah is a member of the Constellation, and you'll meet her after reaching The Lodge. Here's why you should flirt with Sarah Morgan in Starfield. 
Can you flirt with Sarah Morgan in Starfield?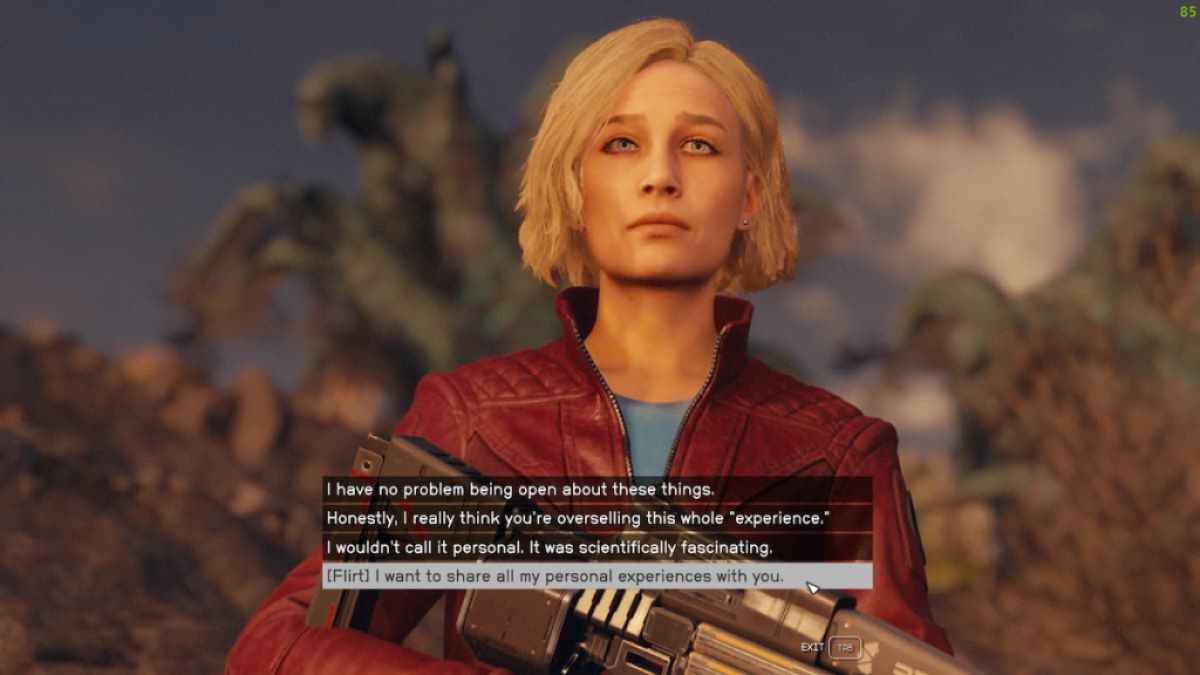 Sarah Morgan is an essential NPC you'll first encounter at Constellation's headquarters (The Lodge, New Atlantis), and yes, you can have a romantic relationship with her in Starfield. While interacting with Sarah you'll get plenty of dialogue options to express your feelings, and these pop up as the Flirt choice in conversations. You can flirt with Sarah and eventually get married to her in Starfield.
After speaking to everyone at The Lodge, interact with Sarah to start the Old Neighbourhood mission. During this mission, Sarah will be locked as your companion, and you can ask her to join your crew once the quest is completed. I recommend asking her to be a part of your crew and assigning Sarah to your home ship. This allows you to switch between your favorite characters while traveling across the galaxy.
Once that's done, ask Sarah to follow you during different missions, side quests, and surveys. You'll have other companions like Sam, Barret, and Andreja, but if you plan to romance Sarah, I'd suggest keeping her as your companion most of the time.
How to Romance Sarah Morgan in Starfield
To romance Sarah Morgan, you'll have to progress with her as your companion, learning about her past and gaining more insight into her beliefs. You'll get a choice between different interactions to select dialogues that are admired or disliked by Sarah. While traveling together, Sarah will interact with you and allow your relationship to develop.
Sarah Morgan doesn't like violence, deceitful behavior, or theft, so it's best to stay away from those activities. On the other hand, this NPC admires lawful action, persuasiveness, exploration, and diplomacy. You can choose the Flirt dialogue options whenever it appears, but for other interactions remember the qualities admired and disliked by Sarah.
Related: What to do with Aurora in Starfield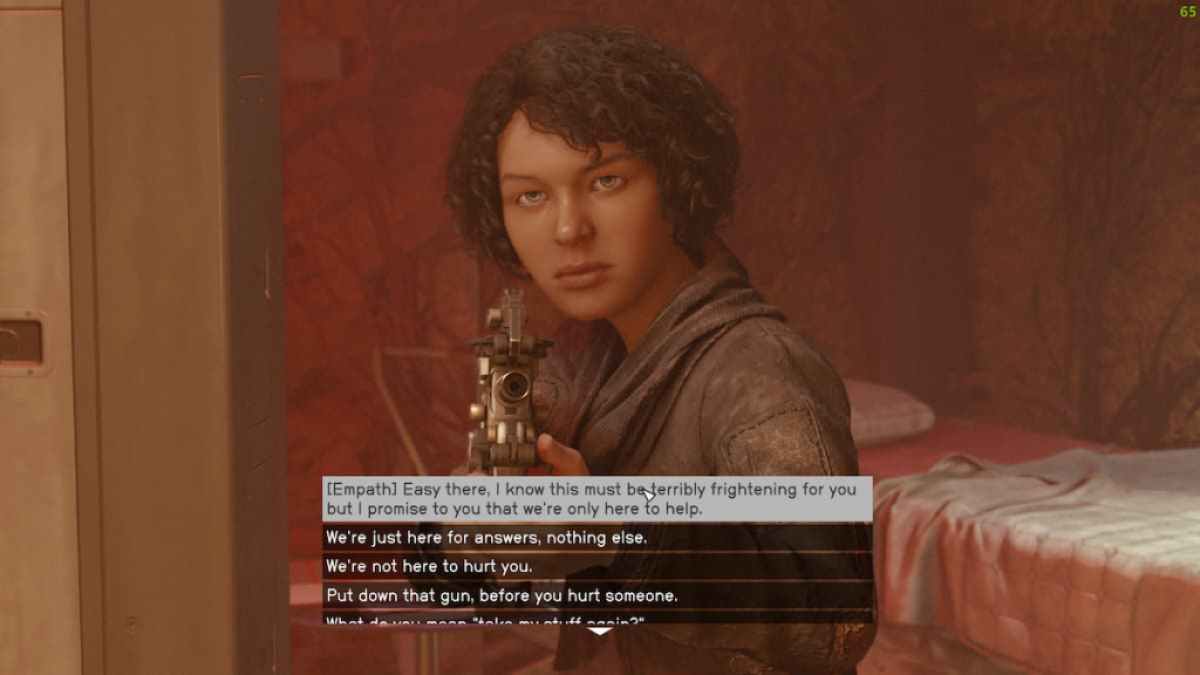 Sarah was formerly the commander of Dauntless, a UC starship that met its tragic end. You'll learn more about her past during the In Memorium mission while visiting the Dauntless crash site. This mission revolves around building a stronger relationship with Sarah, so make every choice wisely.
During the mission, you'll come across Sona, a child of two crew members under Sarah's command. Convince Sona to leave the crash site and bring her to New Atlantis to gain Sarah's admiration. Eventually, towards the end of this mission, you'll get to choose between Friendship and Romance with Sarah Morgan.
This dialogue option appears after accompanying Sarah to the Waterfall Promenade area, and you can choose to start a romantic relationship with Sarah. Following this interaction, you'll also get a commitment choice later on which involves visiting Sarah's mother.
For more information on Starfield, check out Where to get Polymer in Starfield? on Pro Game Guides.