In Starfield, you can harvest and collect various naturally occurring elements by exploring different planets. Chlorosilanes is one of these elements, and you need to know where to find it. This is a rare resource that can be found on specific planets, and I stumbled upon it while exploring the vast wilderness on planet Jemison. Here's where to find and collect Chlorosilanes in Starfield.
How to get Chlorosilanes in Starfield
Chlorosilanes (SiH3Cl) is an element you'll find on different planets, including Jemison. You'll need this element for crafting and research purposes. To harvest this element, simply walk up to the Chlorosilanes Seep and collect it by pressing E on your keyboard.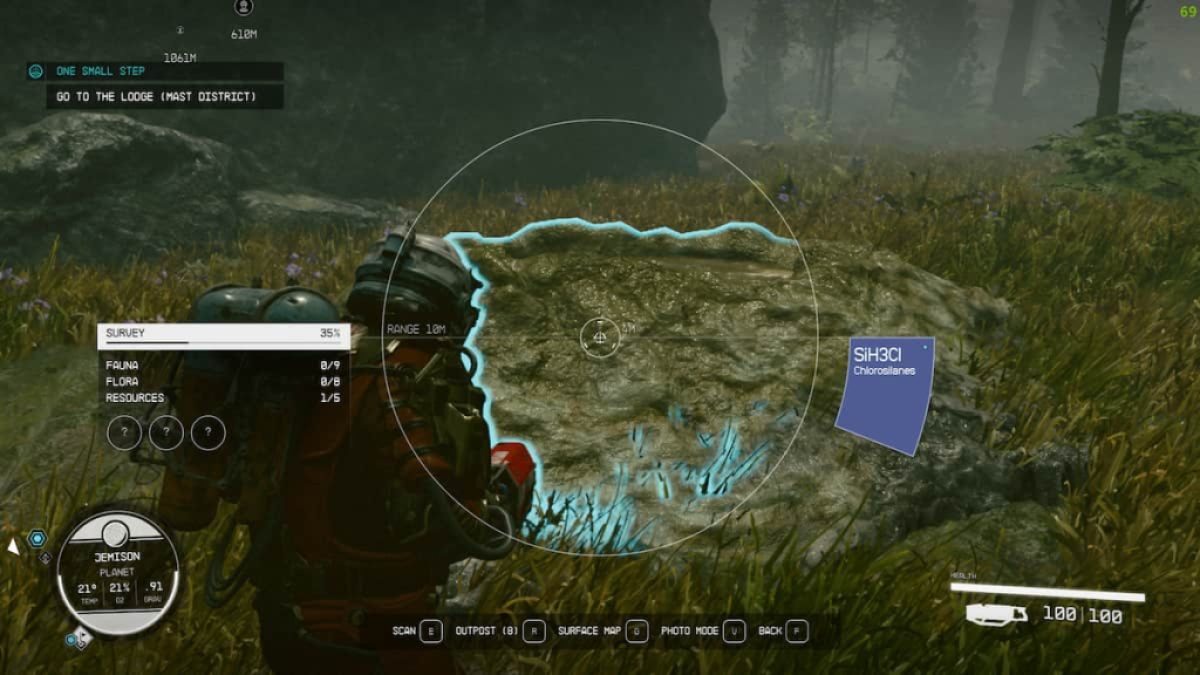 I recommend using your Scanner to find usable items, elements, and other resources while exploring the wilderness on different planets. This feature helps a lot as you can scan from far away to see the different resources along with their location.
Starfield Chlorosilanes (exact map location)
I found Chlorosilanes while exploring the Science Outpost area on Jemison. Check the yellow circle on the map image above to see the precise location of this element's deposits on this planet.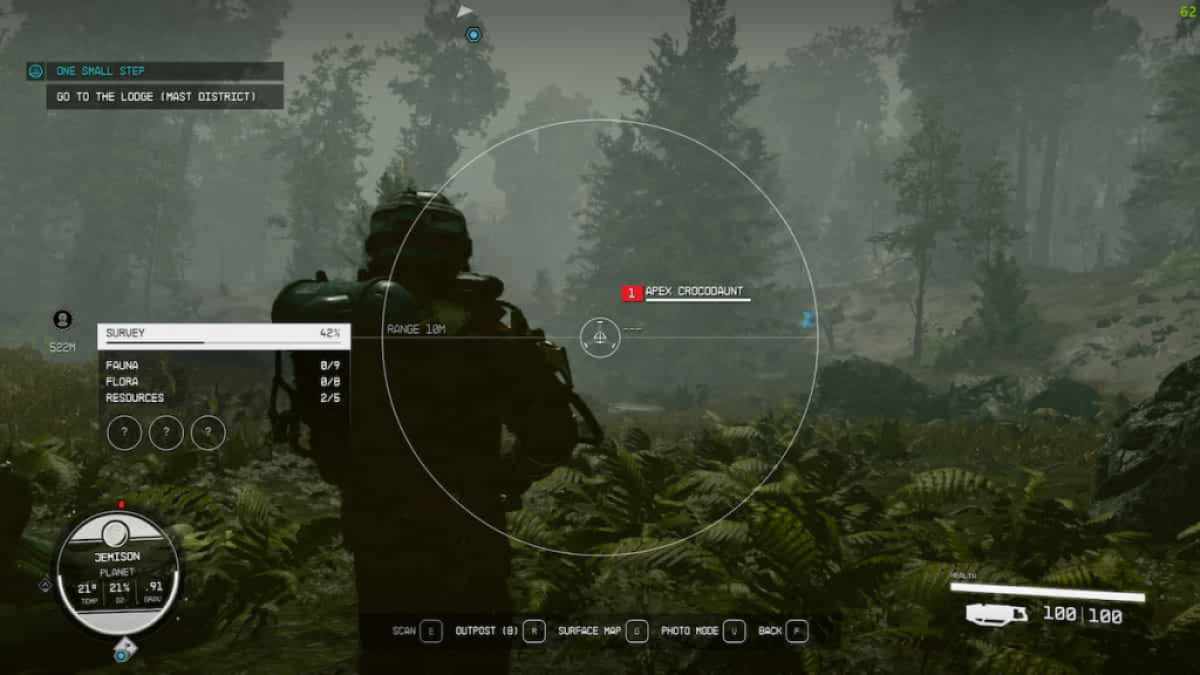 Keep in mind that you'll encounter various hostile Apex wildlife while exploring this area. I had to fight a few Apex Crocodaunt (dinosaur-like ground animals) and Apex Parrothawk (flying birds) while searching for resources in this area.
Which Planets have Chlorosilanes in Starfield?
So far, I've explored some of the planets in the Alpha Centauri System and found Chlorosilanes on Jemison and Gagarin. I recommend exploring Jemison thoroughly, as you'll also find rare elements like Argon on this planet. These two planets have several Chlorosilanes Seep from which you can harvest the element easily.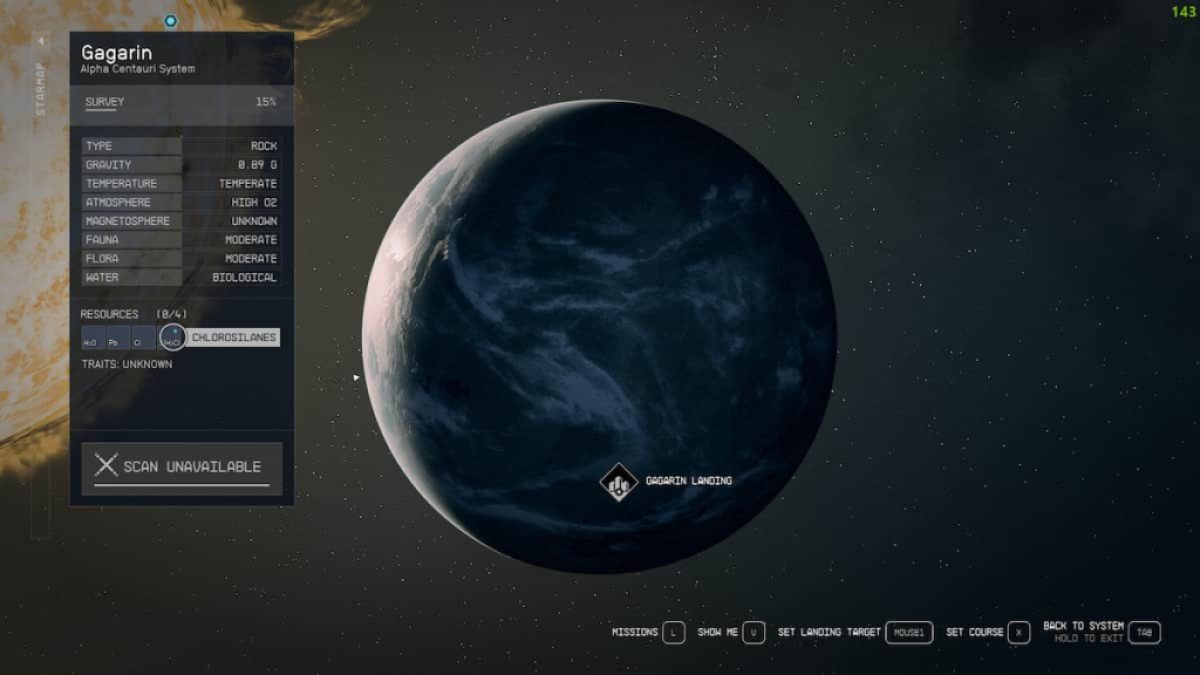 Gagarin is another planet in the Alpha Centauri System. You can check which elements are available on this planet by zooming in after opening the Starmap. Visit this planet later on to harvest more Chlorosilanes.
For more information on Starfield, check out How long will Starfield be on Game Pass? and All Starfield Editions Comparison – Constellation Edition Rewards & Bonuses on Pro Game Guides.