Video game arcades were once a common sight all over the world, but now they're relegated to niche businesses that you rarely see. If you're an arcade fanatic, however, have no fear! You can still play classic arcade and arcade-style games on the PC.
Below is a list of some of the best arcade-style games available on the PC.
PAC-MAN Championship Edition DX+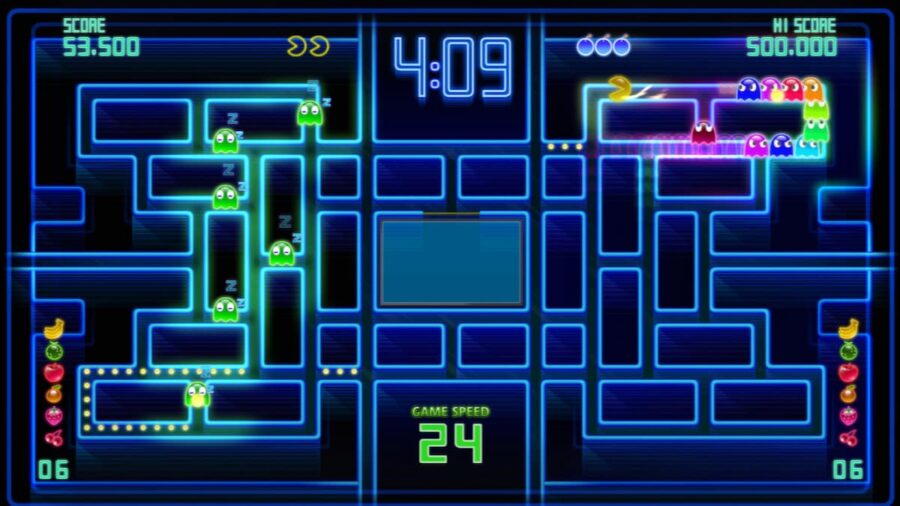 Bringing the classic coin-op gameplay of PAC-MAN onto modern hardware, PAC-MAN Championship Edition DX+ replicates the classic feel of entering your high score at an Arcade with the inclusion of online leaderboards.
With multiple speeds of pace, a huge variety of mazes, and fully customizable difficulty, music, and characters, you can stick to the classics or mix things up for a truly unique experience. But ultimately, at its core, this is still the same enjoyable PAC-MAN gameplay with bells and whistles, and that's what makes it so good.
Tekken 7/Street Fighter V
Arcade fighting games are the lifeblood of many arcades, but you don't have to leave the comfort of your own home to enjoy them. Two classic arcade fighting game franchises—Tekken and Street Fighter—have been ported flawlessly to PC.
Tekken 7 is a more cinematic entry than Street Fighter but no less clean in it's mechanics. Built on performing long combos and having intricate knowledge of a character, Tekken 7 is a fantastic game for any fighting game fan.
Related: Fortine Street Fighter Crossover: Cammy and Guile are Coming to Fortnite!
Street Fighter V, on the other hand, is a purer arcade title. If you've played any Street Fighter game in the last two decades, you'll find that character inputs in Street Fighter V range from similar to exactly the same. But the real appeal of the game comes from the online, where you can battle it out with friends or rivals from across the globe.
Ikaruga
Ikaruga is one of the smoothest shoot-em-ups ever created. Offering frantic, fun, and frenetic gameplay, it's an essential pick-up for fans of the genre. It has both the look and feel of a coin-op shooter without the price tag that comes with constantly re-upping your lives at the arcade.
This is a savagely difficult game on default, and it only gets harder as you explore the alternate difficulty settings. The variety of mechanics and host of weapon types provide the player with tons of depth and replayability. Whether you're a new or experienced shoot-em-up player, Ikaruga will certainly test your limits in the space.
ACE COMBAT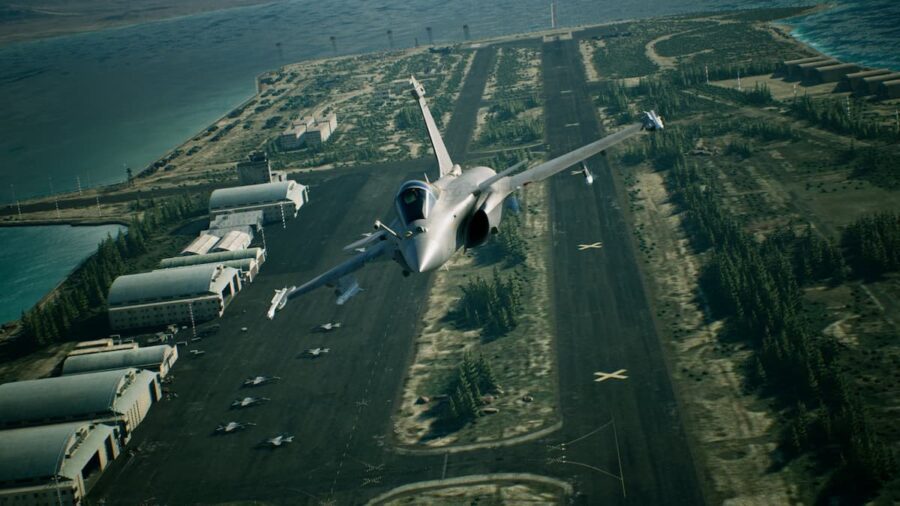 One of the most unique titles to come out of the arcade, ACE COMBAT puts you in the seat of the fastest military planes around. Two ACE COMBAT games have made their way to PC so far: ACE COMBAT 7 and ACE COMBAT ASSAULT HORIZON. Both are the perfect introduction to the high-flying action of this military shooter franchise.
A cheesy, over-the-top story accompanies incredibly smooth gameplay and some of the most authentic representations of modern aircraft in any game outside of flight simulators. But the high-class graphics never detract from the most important element—slick, arcade-style gameplay reminiscent of original arcade machines.
Wild Guns Reloaded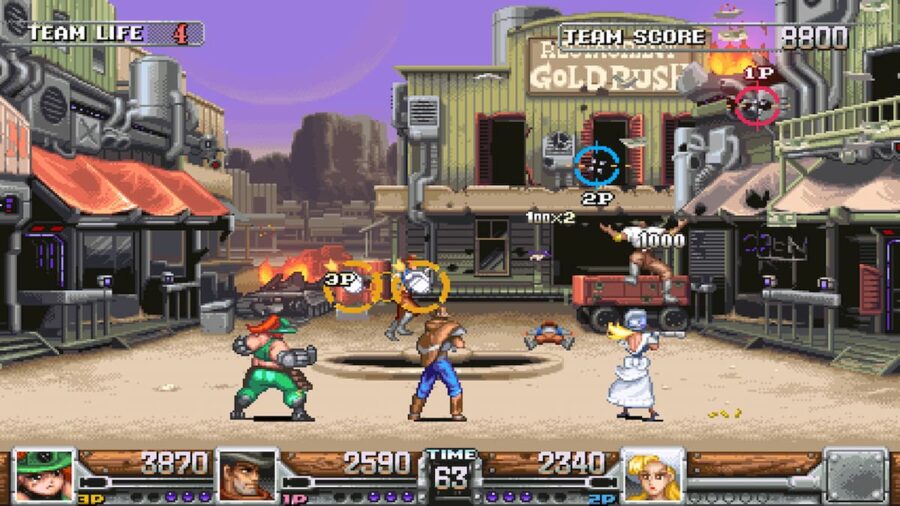 The Original Wild Guns wasn't an arcade game, but it had heavy arcade influences. One of the must-play games for Super Nintendo, Wild Guns got a new lease on life with Wild Guns Reloaded.
Reimagined in HD and with loads of additional features, this might be the best co-op shoot-em-up on the PC. With new stages, new bosses, multiple new characters, and crisp sprite graphics, this is an arcade-style classic available right now on the PC.
Still looking for games on the PC? Check out Best Ninja Games for PC on Pro Game Guides.