Modus Games have dropped the anticipated season 2 for its Super Animal Royale Franchise. The new season 2 is based on the beavers and is bringing a lot of brand new animals, gameplay features, battle passes, and limited-time events to the already exciting game. 
So let us take a deep dive into the highlights of the new season 2.
A new season 2 battle pass called Busy Busy containing 49 tiers of unlockable items will be available to purchase for 550 S.A.W tickets.
A new season 2 starter DLC pack is also live. The new kit is based on a moon bear and has the cute warrior monk outfit and sword accompanying it.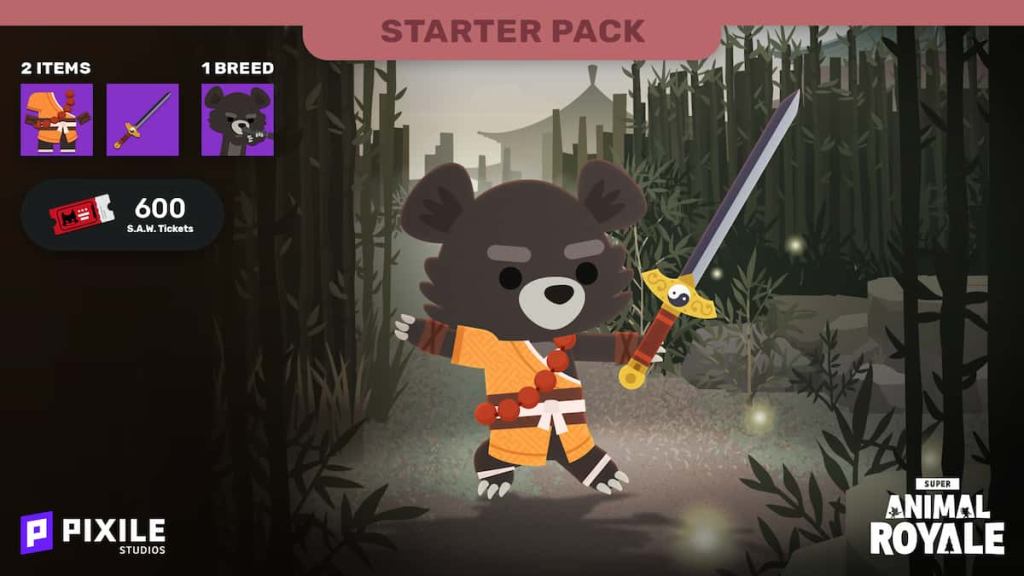 A brand new location termed the Beaver Construction HQ has been added to the original map.
Several new animals like the Super Beaver, Super Arctic Fox, and Super Reindeer are being added to the base game.
Addition of cross-platform functionality to the game. You can now play the game with friends on any supported platform.
The Bwoking Dead limited-time mode will return during the CRISPRmas Event. The event will run from Dec. 14 to Jan. 4, 2022.
Exclusive perk bundles for Xbox and PlayStation subscription users.
Remember, you can still buy the Season 1 pass till Dec. 20, 2021. After that, it will move to the archived pass section.
For more on Super Animal Royale check out Where to find the Secret Lab in Super Animal Royale Pro Game Guides.