There is only one almighty power in Super Animal Royale and that is the Banan. To pledge yourself to this ideology, you must travel to the Banana Cave. This remote cave is located in block G2 on the map.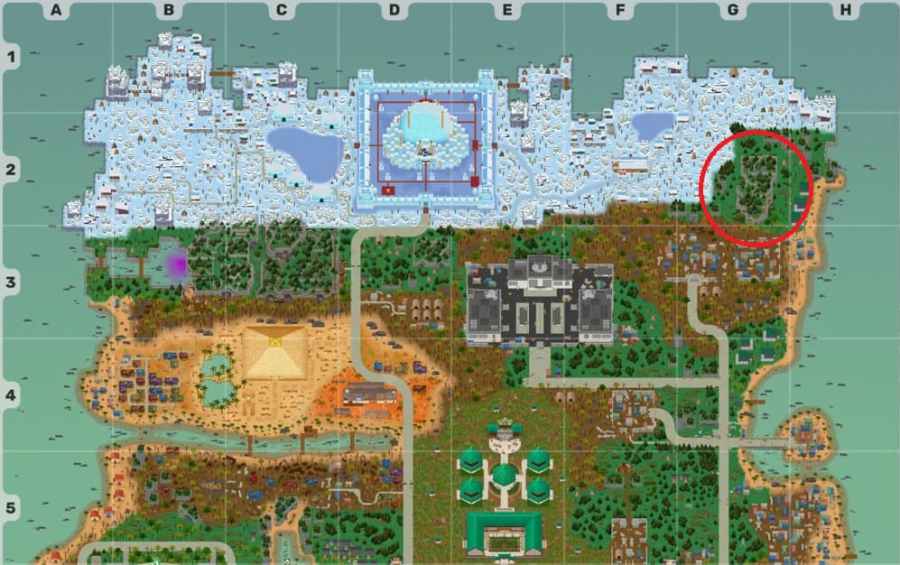 The entrance will be on the left side of the mountain. Once you enter the cave you will need to break the boxes blocking the narrow entrance. Before entering the cave, make sure you have a banana. You can cut the grass outside to get one if you do not already have one.
In the back of the cave, you will find a giant banana statue. In front of the statue is an offering bowl. Throw a banana into the bowl and you will claim the secret. You will earn the Praise Banan achievement as well as receive the Praise Banan emote. Using this emote will call down a giant banana for all to praise.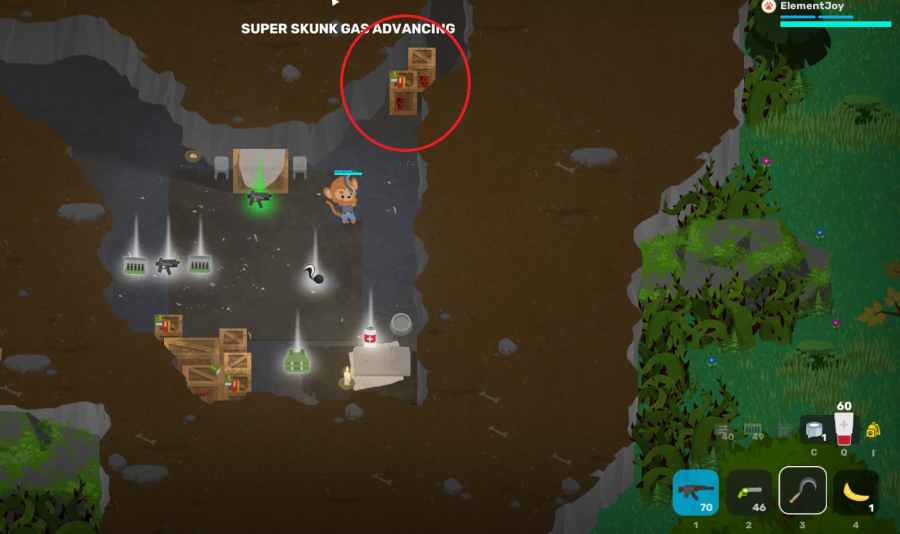 After offering a banana, several bananas will fall from the sky and fill the cave up. You will have to force your way through them to exit the cave. This means slipping your way past them. Or, if the final circle ends up being near the cave, it is a good defense to set up.
For more information on Super Animal Royale, check out Where to find the Secret Lab in Super Animal Royale and Super Animal Royale Redeem Codes (September 2021) on Pro Game Guides.