To change outfits in Tales of Arise requires you to first own an outfit by either unlocking them in the game or through DLC content.
You can get outfits if you pre-ordered the game or bought a DLC content pack. But before you can use any of these outfits, you will first need to claim them.
You can claim outfits and DLC content by visiting the unclaimed content option under system. In unclaimed DLC content, there will be an option to claim all unclaimed items.
After the items are claimed, they will show up in the game, and you will be able to change to them whenever you like.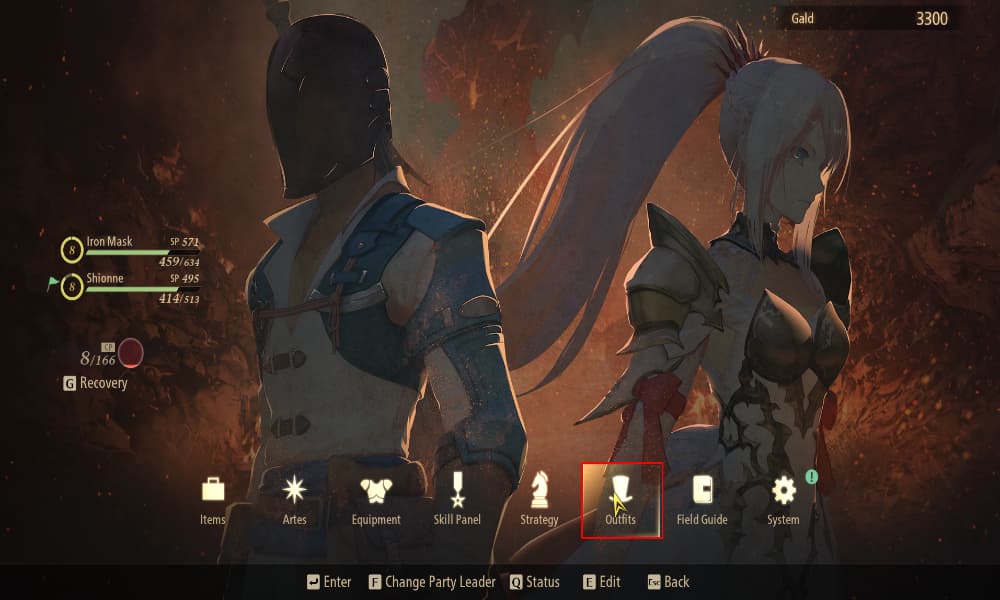 If you want to change your outfit, click the main menu key/button and find the option in the main menu labeled outfits, as shown above.
Clicking the outfits tab will take you to another tab and inside the outfits tab, you will be able to change to different costumes, haircuts, add attachments such as wings, and even change your weapon skin.
You can also change the outfits of all your companions, provided you have a costume or outfit for them. If you don't, don't worry, as you can earn outfits as you progress in the game and unlock more items.
Check out some of our other Tales of Arise guides!