To unlock the second elevator in the Riville Prison Tower in Tales of Arise, you will need to press a button that can be found towards the end of the second floor in a room.
Before they can get to this room to unlock the elevator, you will need to get past a horde of Renan soldiers and zugle wolves. The Zugle wolves will be easy to deal with as long as you have characters with fire artes assigned to them.
But for the Renan soldiers, you will need to make sure Law has some of his strongest attacks and use his boost attack whenever possible to punch holes in their defenses.
Related: Where to find the first floor key in the Riville Prison Tower in Tales of Arise?
Strike hard and fast, and you will be able to make it through with little issues. That said, make your way to the room shown in the image below.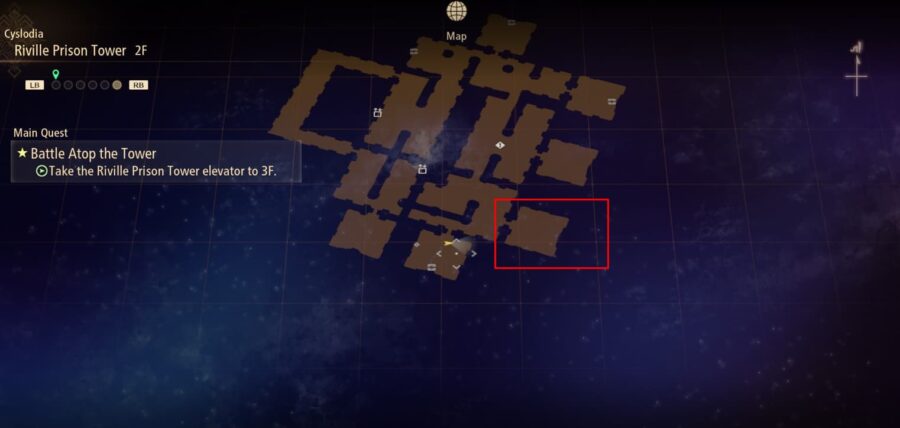 This room will be guarded by some of the best enemies in the prison, so prepare and make sure to have your best artes assigned and use your boost attacks.
When you get past the tough enemies, you can find a button terminal inside the room, as shown above. Interact with the button terminal, and the second-floor elevator will become unlocked soon after.
Check out some of our other Tales of Arise guides!