For those who are fascinated by the traditional but slightly twisted tales of the Brothers Grimm, the role-playing game Tales of Grimm is an absolute must-buy. Furthermore, if collecting classic fairy tale characters and having them fill out an entire anthology is enough to pique your interest, then it really is a no-brainer.
That all being said, every player needs a few items to help make the most of the strategy RPG. Though, fortunately, the Android game isn't short on ways for you to acquire such items. Thanks to a well-stocked database of codes, anyone can bypass the labor and enjoy a freebie in just a few simple clicks.
We know that there are a lot of games like Tales of Grimm, which also come with codes of their own. Fortunately, we have made sure to get as many codes for those games as we could. If you want more codes for games like Tales of Grimm on Roblox, then be sure to check out Roblox Clover Kingdom: Grimshot Codes, Purrfect Tale Codes, and Roblox Factory Simulator Codes right here on Pro Game Guides. If you have any ideas on more codes, leave a comment and let us know!
All Tales of Grimm Codes List
Updated June 30, 2022

Added new code
Tales of Grimm Codes (Working)
The following codes are currently live and active on Tales of Grimm.
TOG999—(New) [This code was recently dropped, but wasn't working when we first tried it.]
DCEV1—Free Rewards (New)
ROCKNROLL—Free Rewards (New)
HPSTPDY—Free Rewards
4URACC—Free Rewards
TOG2022—Free Rewards
TOGEVERYDAY—Free Rewards
TOG777—Energy Gems & Rename Scrolls
VIP777—X200 Diamonds & 200 Promotion Stones
Tales of Grimm Codes (Expired)
The following codes are no longer active on Tales of Grimm.
DC10K—X200 Diamonds, 100K Gold, 50K XP
V9DY1—Free Rewards
VIP123—X200 Diamonds & X1 Energy Gem
TOG123—X200 Diamonds & X1 Energy Gem
How to Redeem Tales of Grimm Codes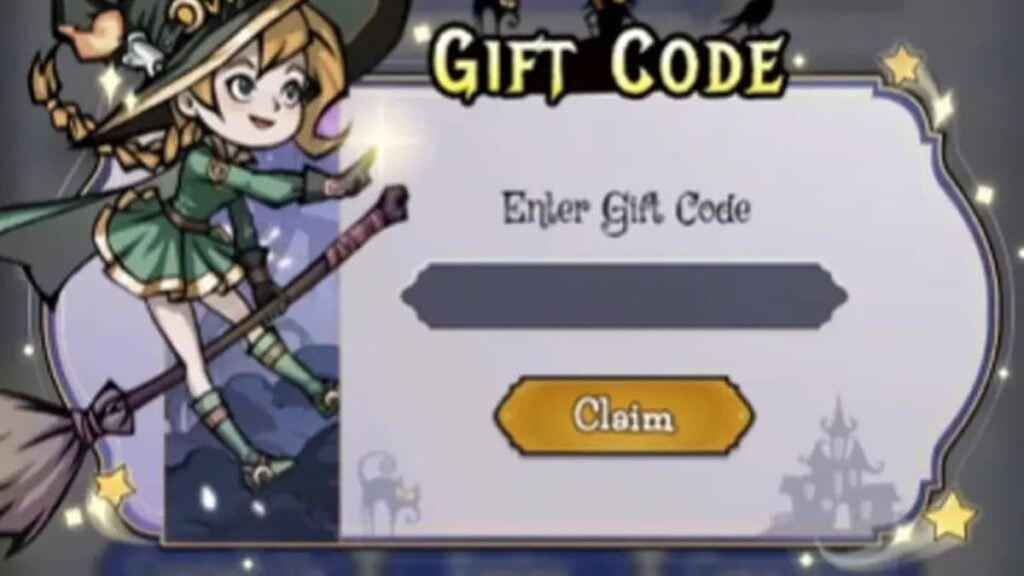 Redeeming codes in Tales of Grimm couldn't be easier. To input one of the above codes, just follow the below steps:
Launch Tales of Grimm.
Open the Settings menu.
Click Gift Code.
Input one of the above codes.
Click Claim.
How do I get more Tales of Grimm codes?
To get your hands on a few more codes, be sure to follow the official Tales of Grimm Facebook handle. You can also check in with the Tales of Grimm Discord channel, as well as the Tapplus homepage. Lastly, you can check back here in the near future, as we'll be sure to keep you in the loop for whenever a new code pops up.
What aren't my codes working?
As with any code that features a series of numbers and letters, spelling mistakes can often occur when inserting one into the appropriate text box. So, be sure to check each code twice before hitting Claim. You can also remove the problem altogether by copying and pasting the code directly from the above list.
Another reason why a code may show up invalid is that it has already been claimed. If this happens, then just insert another code from the list above. If the issue persists, then it's highly likely that Tales of Grimm has removed the code you are trying to activate. If this is the case, then be sure to let us know, as we'll update our list accordingly.
What is Tales of Grimm?
Tales of Grimm is a strategy role-playing game that sees you collecting a wide range of classic fairy tale characters. Once assembled, you can take them into battle, upgrade their abilities, and unlock various new features. Similar to other gacha titles, only with a huge pinch of Brothers Grimm to go alongside it.
For more free stuff, be sure to check out our Roblox Game Codes list right here on Pro Game Guides.