In miHoYo's otome game, Tears of Themis, players will frequently collect a reward in the form of tear drops from Lady Themis, a.k.a. "Lady Justice" while practicing as a junior attorney at Themis Law Firm in Stellis City. Exchanging these ToT rewards for Visions will manifest as Character Cards, which are essential for players to win debates to progress in the game. Check out our brief guide on how to get Visions in Tears of Themis.
The Character Cards represent the four leading males in the game and are tiered as R, SR and SSR; Rare, Super Rare and Super Super Rare. One Tear of Themis reward will give players one Vision or players can trade 10 ToT rewards for 10 Visions; but the more players spend with each draw, will guarantee them a higher chance to draw SR and SSR Character Cards. New players can receive one SSR Card, within the first 30 Visions and after that first SSR Card is collected, the guarantee count will reset to 100. One SR Card is also guaranteed to players within 10 Visions and is also reset after the first SR Card is drawn.
Related: What Are Visions in Tears of Themis?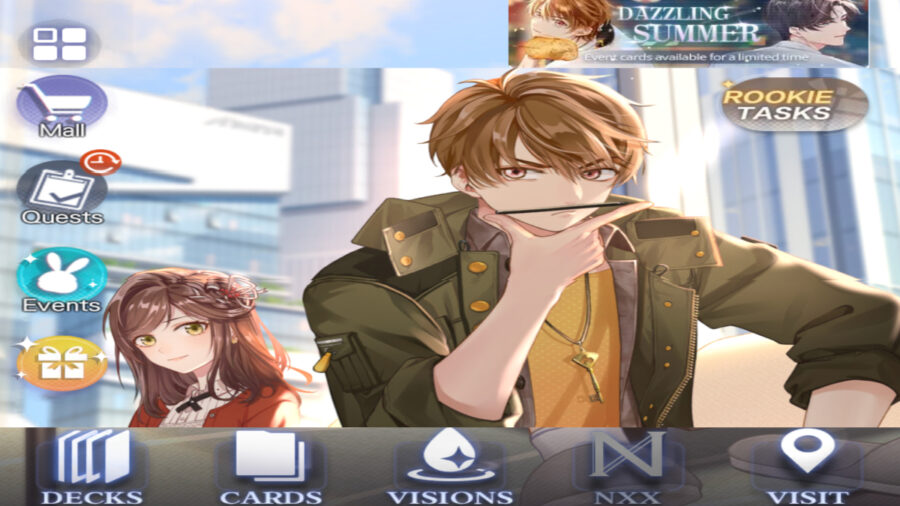 Players can obtain ToT rewards by spending real-world and in-game currencies in exclusive events, playing the characters' and the main storylines, completing the side Quests and Rookie Tasks, or by simply signing into the game and collecting the daily rewards. Players can also obtain Visions at Shadows of Themis, where they can purchase Mall packs with real-world or in-game currencies in Exclusive, Rotating, or Permanent Events. The Dazzling Summer Shadows of Themis Event and others like it, increases the draw rates for designated cards, while the events are active.
Check out all of our coverage on ToT, including our guide on All Summer Breeze Answers in Tears of Themis and our Tears of Themis Character Guide.