Vyn Richter's birthday is on Sept. 27, and there's no better way to kick off celebrations than to start preparing for his sweet surprise a week in advance. Vyn's Birthday Preparations event runs from Sept. 19, 2022, to Sept. 22, 2022, and involves completing a series of tasks in exchange for rewards. From Sept. 19, 2022, to Sept. 24, 2022, you can also participate in a rerun of last year's birthday banner featuring the Loving Harmony event Shadow of Themis.
How to complete Vyn's Birthday Preparations event in Tears of Themis
Head to the event menu and select Birthday Preparations at the bottom. You must complete a series of daily and event tasks to collect Inspiration Value. You can differentiate between daily and event tasks by checking the timer beside Task Progress, which indicates how much time you have left before it disappears. New daily tasks come every day, so make sure to check back to farm Inspiration Value.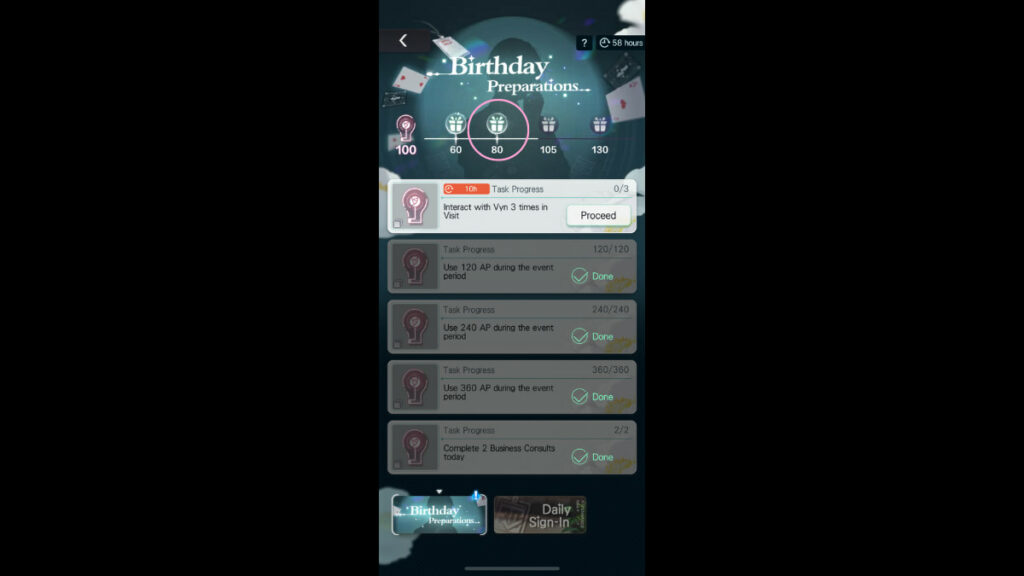 Once you reach Inspiration Value milestones, you can claim rewards, ranging from Vyn skill level-up materials, card upgrade materials, and S-Chips. You need to manually claim rewards at the top of the screen—circled in the image above. Don't forget to claim them before the event period ends.
Related: Tears of Themis celebrates Vyn Richter's birthday in A Wish in the Light event in September
How does Vyn's birthday banner rerun work in Tears of Themis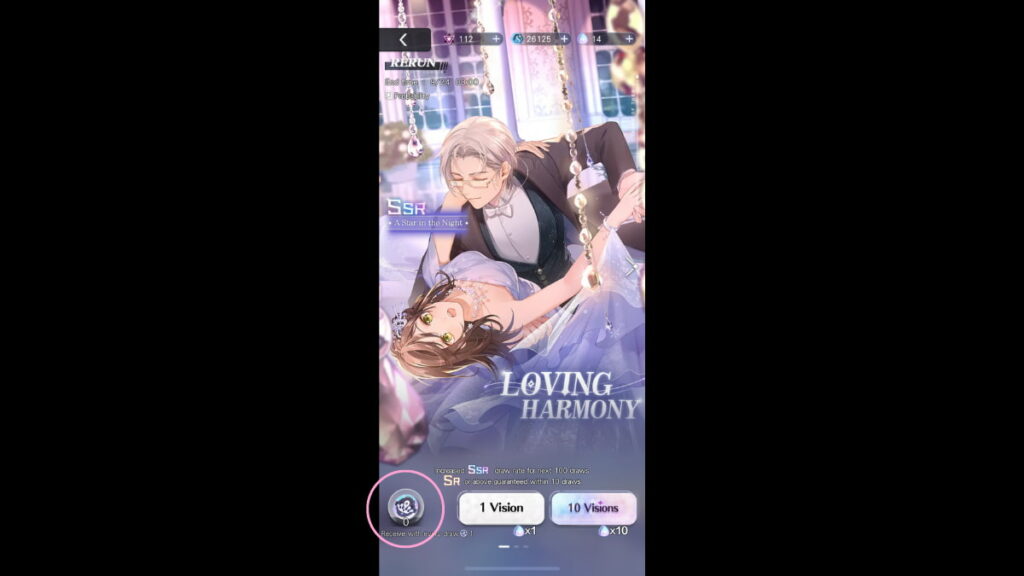 From Sept. 19, 2022, to Sept. 24, 2022, you can pull Vyn's 2021 birthday SSR "Loving Harmony." It runs for a shorter period than most banners, and pity does not carry over from Artem and Marius' 2022 birthday banners. There are three featured SSRs in this rotation, but you will always get the event SSR at the 100-pull pity:
Vyn SSR "A Star in the Night" (rate-up)
Vyn SSR "Near and Far"
Vyn SSR "Medieval Suspense"
Each pull will merit you x1 Trace of Tears, which can be used to exchange for items in the exchange shop. Keep in mind that Vyn's 2022 birthday SSR "Fetters of the Past" will be in the next Shadow of Themis rotation. If you only saved up enough for one card, you may have to choose between the two.
Check out our guide on How do birthday banners work in Tears of Themis to help you better plan out your pulls for Stellis City's best psychiatrist.