Luma Temtem – ultra-rare alternately colored Temtem, and the game's equivalent to shiny Pokémon – are some of the brand-new MMORPG's most sought-after creatures. Here's everything we know so far about these special encounters!

What makes Luma Temtem special?
Besides their striking new colour palettes and glowing effect, a big part of the appeal of Luma Temtem is their rarity – even compared to their counterparts in other RPGs. Luma Temtem appear at a base rate of 1 in 8000 (increased in the 0.5.12 Patch), compared to a rate of 1 in 4096 for Shiny Pokémon (as of Sword and Shield). Luma Temtem (unlike most shiny Pokémon) are also much stronger than others of their kind, having 3 guaranteed perfect SVs (Single Values, determining a Temtem's starting stats and battle potential – these are equivalent to IVs in the Pokémon series).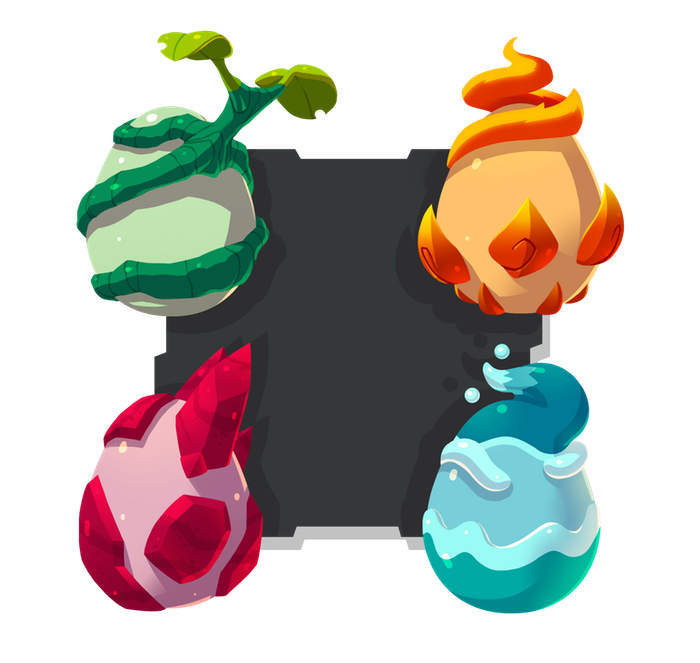 Hatching a Luma Temtem
The Luma rate for bred Temtem is the same as that of wild ones, but your chances of hatching a Luma are increased if one or both parents also happen to be Luma Temtem. This results in a 10x Luma chance if one of the parents is a Luma, or a 100x chance if both parents are Luma. That means one in 600 eggs from a single Luma Temtem will also contain Lumas, or 1 in 60 eggs from Luma Temtem pairs. This will only get you so far, as Temtem have a Fertility rating that limits how many times they can breed – you won't be able to breed the same Temtem enough times to guarantee a Luma! If you need more details on breeding Temtem, check out our Temtem breeding guide.
Going Forward
Early Alpha is underway, and it has been confirmed that all Luma and Temtem you catch will be yours to keep! There will be no resets, so you can safely start hunting for these rarities. However, It might be worth waiting, because developers have mentioned that it'll be easier to find new Lumas in some of the full game's endgame areas.
So far, that's everything we know about Luma Temtem. Best of luck to all the Tamers out there!