We're taking a look at where you can find the rarest Temtem in the game! These particular species have some of the lowest spawn rates around, so you will be running through quite a few Temtem before you encounter them. Some of these will also require you to be particularly far in the story, so you might want to get deeper into the game before seeking to collect 'em all.
Now, just because a Temtem is rare, doesn't necessarily mean it's good. There's plenty of extremely common Temtem out there are really good additions to your team. However, some of these rare ones are actually quite good. Oceara has the highest base stats in the game, and Gyalis is viewed as one of the best options for you team currently. So, in some cases... rare does mean good!
Rare Temtem List
We're displaying some maps in this post from this great post right here. Credit to them for compiling that information!
Barnshe
Barnshe is a Mental and Wind type Temtem that can be found on the island of Deniz. It only spawns in one location, which is on the absolute top of Windward Fort. This is the area you will need to clear out to save Sophie, the Arissola Dojo Leader, who you will need to defeat to continue the main storyline. Barnshe's spawn rate is particularly low, so you will need to run around the area quite a bit to get one to show up.
Nessla
Nessla is a Electric and Water type Temtem that can be found on the island of Deniz. You can only catch one of these if you've defeated Sophie and obtained the Surfboard that allows you to travel on water. Nessla is a particularly good Temtem because it can get the trait, Electric Synthesize. This pairs incredibly well with Temtem that can use the Chain Lightning ability. The drawback of that technique is that it will hit your own team. Nessla makes it so that drawback is a positive, because it will heal it instead of deal damage!
There's a lake that's directly south of Arrisola that has a pretty health spawn rate of these. They can be found at the Sillaro River, but the spawn isn't nearly as good as this lake.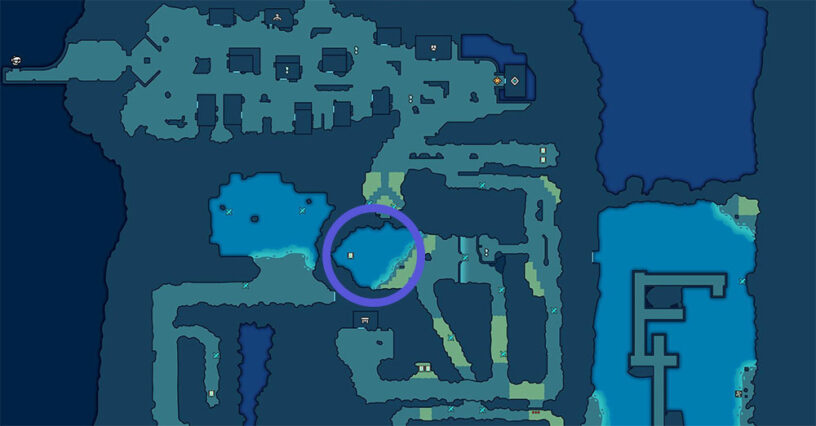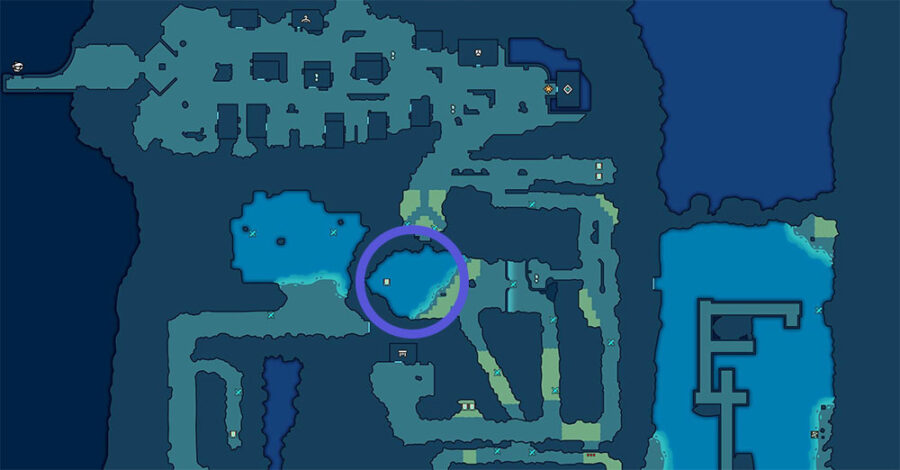 Oceara
Oceara is a Water type Temtem that can be found on the island of Deniz. It's another of the Temtem that has only one spawn, and the rate with which it appears is particularly low. You will need to head to the Aguamarina Caves. This again requires you to have the surfboard, so make sure you obtain that first! Head on over to Brical De Mar and then surf onto the Sillaro River. Head north along the pier and go west once you reach the top of the pier. You will eventually come to the Aguamarina Caves entrance.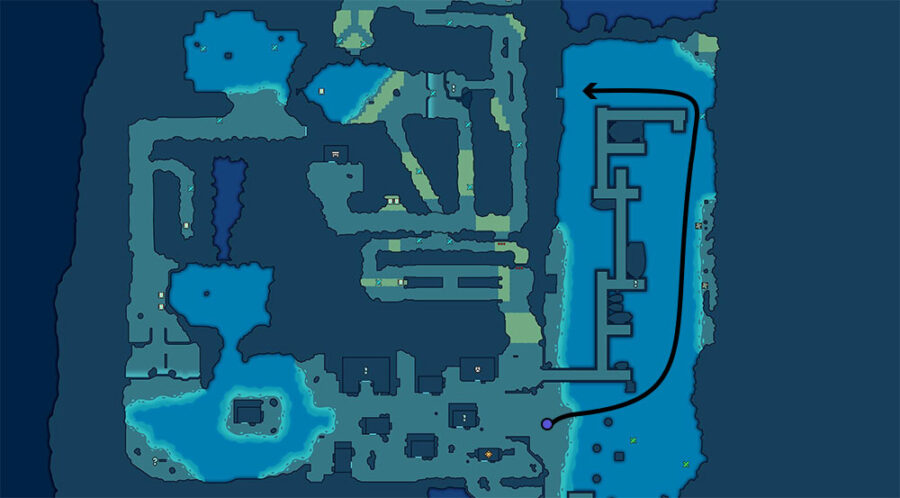 Once you get through the entrance, go immediately north and onto the land. Go up until you find a gap and stairs that go down (1 on the map). Follow this path that is in the shape of a U until you reach more stairs (2 on the map). This is the area you need to be in, you will find some water. Surf around the water until you eventually come across an Oceara. You will likely see a lot of other players in this area doing the same. It's a low percentage spawn, so it could take quite a while to get one.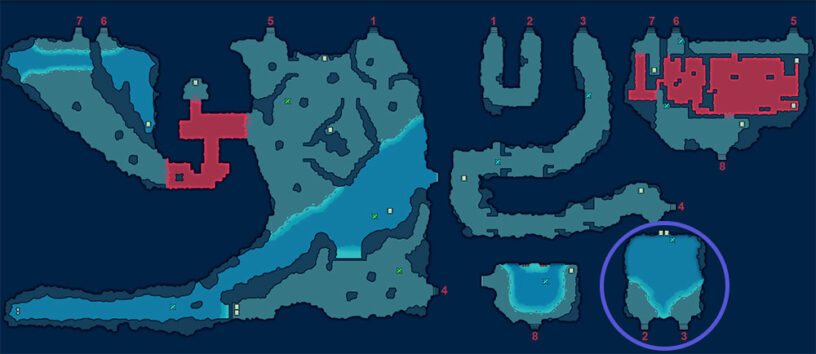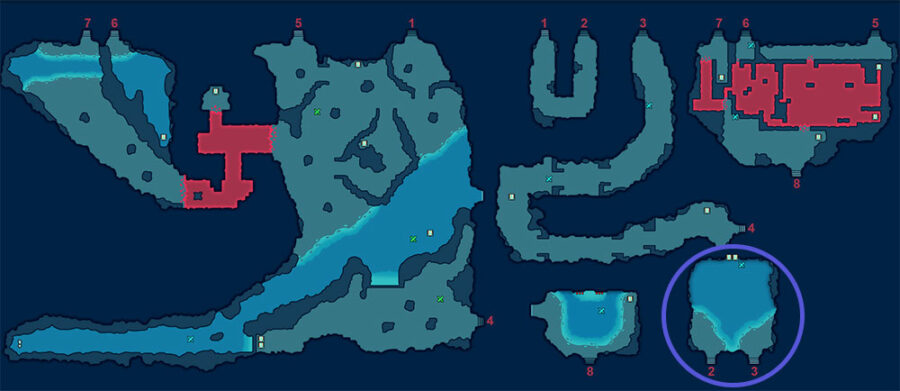 Kinu
Kinu is a Mental and Nature type Temtem that can be found on the Omninesia island in the Giant Banyan. You've gotta get pretty deep into the story on the second island and clear out the Giant Banyan of evil trainer. Once you have, you can return to this area and encounter Temtem. Either level of the area can have Kinu spawns, and just like the others it has a really low spawn rate.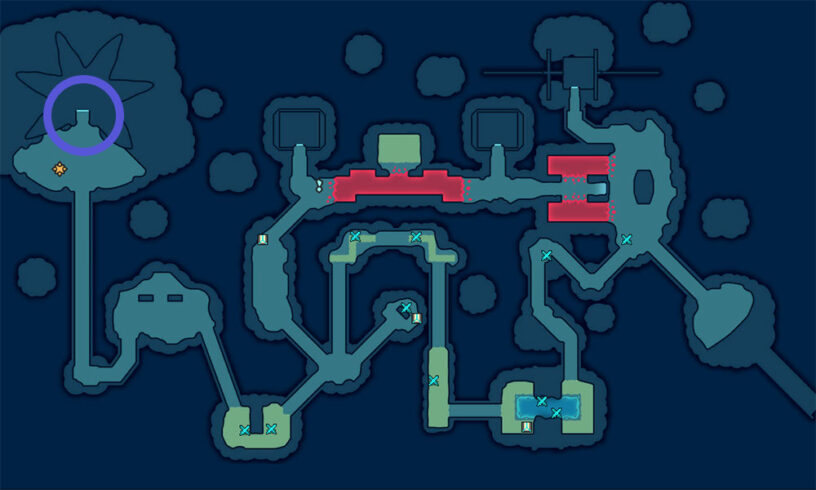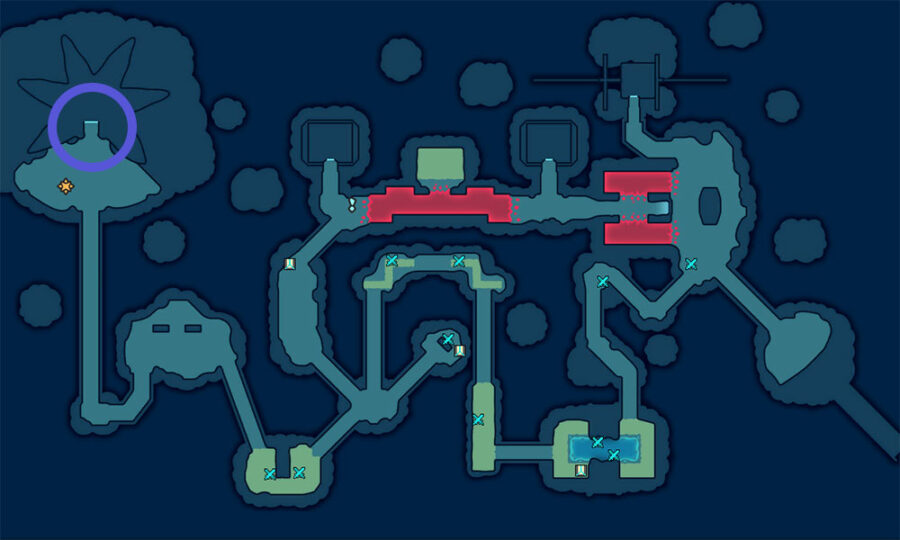 Crystle
Crystle is a Crystal type Temtem that can be found on the island of Tucma. You've know doubt heard of this Temtem because it was one of the starter options at the beginning of the game. Well, if you didn't pick it or want one with better stats, you can obtain them at the Tucma Subsurface. It is currently the only starter you can catch in the wild, but you will be able to grab the others in future updates.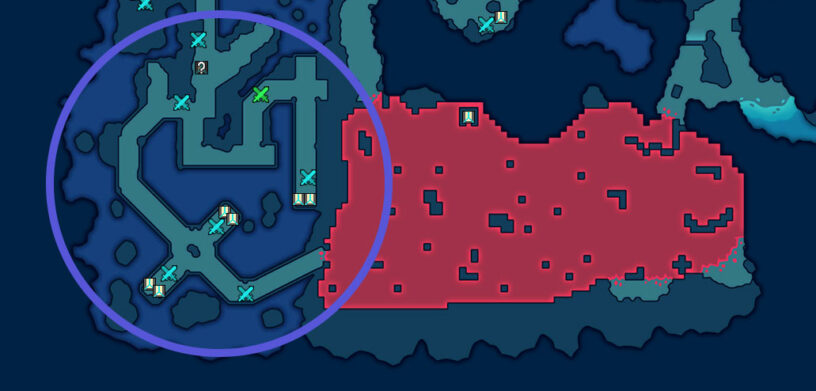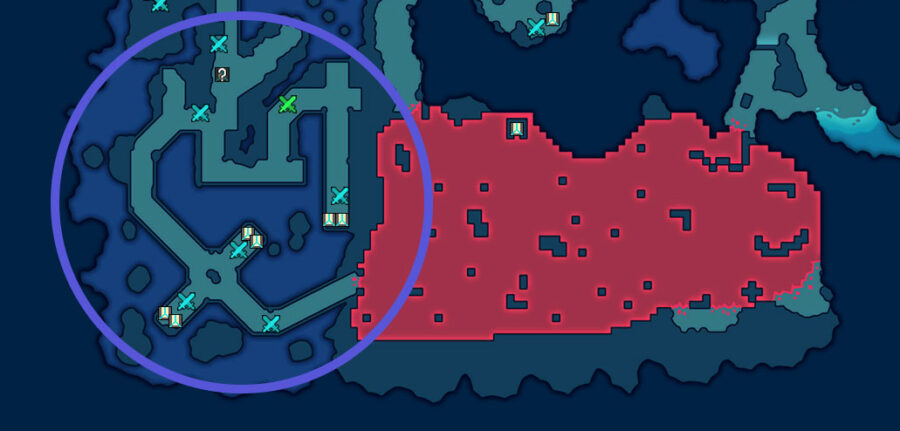 Gyalis
Gyalis is a Crystal and Melee type Temtem that can be found on the island of Tucma. You can find this one in the exact same area as Crystle, so you can grab both of them if you are farming for one or the other. Gyalis is regarded as one of the best Temtem in the game currently, because of its high speed and physical attack stats.
Shuine
Shuine is a Crystal and Water type Temtem that can be found on the island of Tucma. You will need to have progressed the story far enough to obtain the acid protected surfboard. Once you've got that, head for the Kakama Cenote location of Tucma. You can encounter it rarely in the water of this area.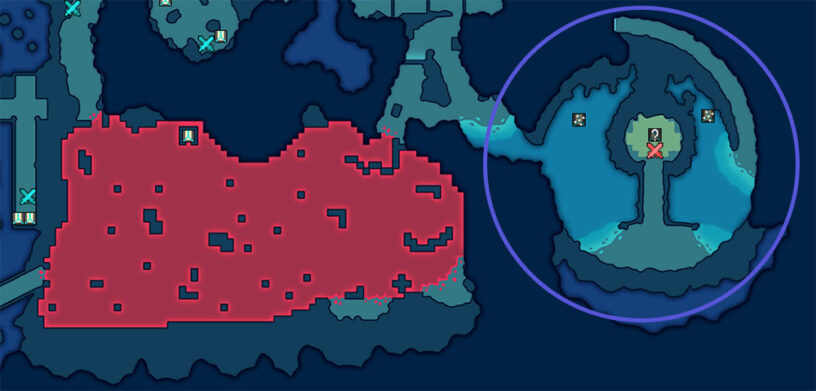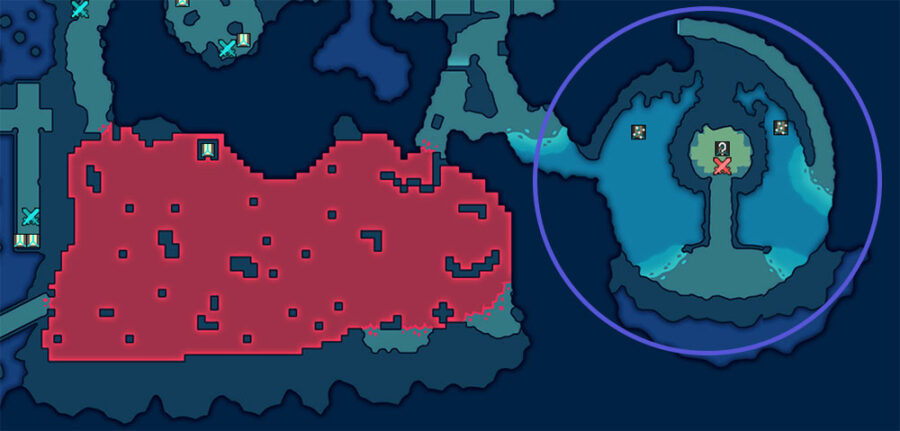 Valash
Valash is a Crystal and Neutral type Temtem that can be found on the island of Tucma. Now, you do get one of these for free by completing a quest, but if you want to catch one or go after a Luma then you can find them rarely in the Mines of Mictlan north of Kakma Cenote area where you encounter Shuine.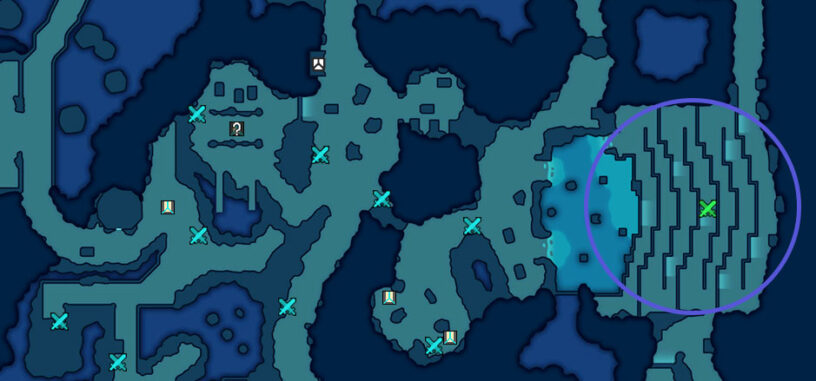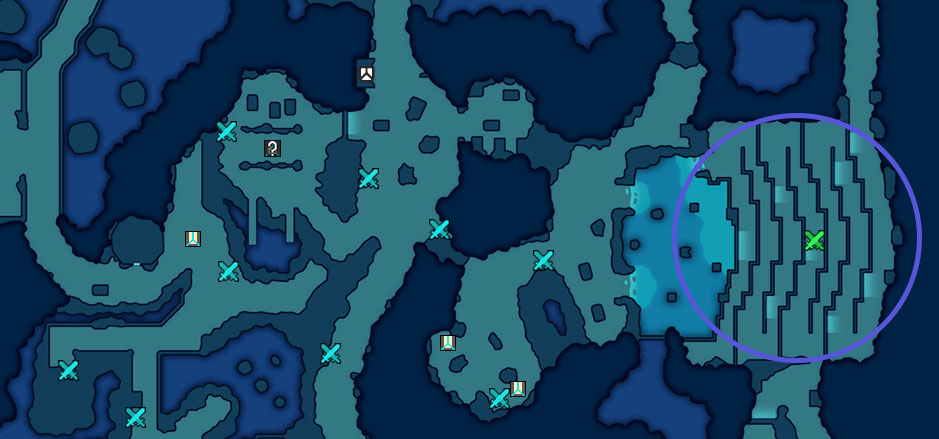 Tuwai
Tuwai is a Wind type Temtem that can be found on the island of Tucma in the Corrupted Badlands: Crystal Shrine area. You will need to complete the Cultist Hunt side-quest to unlock this area, but once you do you can catch yourself some Tuwai. You got one free in the beginning of the game, but it could be worth catching if you want more for breeding purposes. The Crystal Shrine can be used for evolving certain types of Temtem.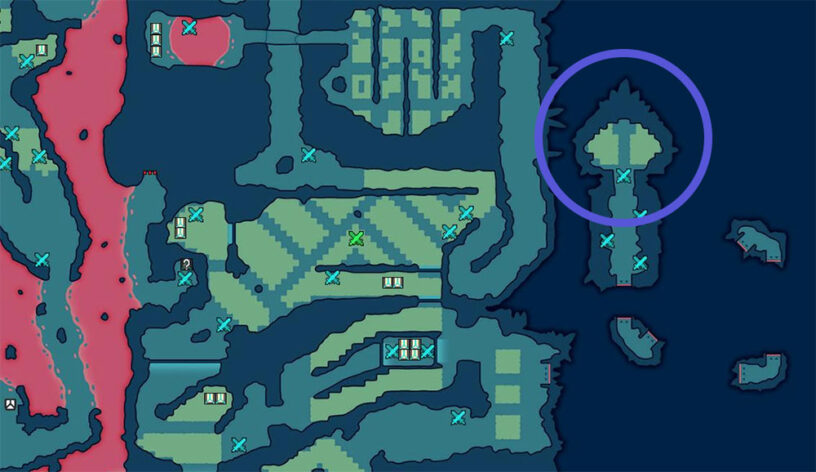 If you're struggling to find any of these, then here's a pretty good video with the locations: