We're taking a look at everything you need to know about the Saipark in Temtem! This is an end-game area that will give you a chance to catch rare Temtem. This will be an area you can explore a bit if you've completed the story and are looking for Luma or stronger Temtem to fill out your battle roster.
How to Get to Saipark
Make sure you've made it far enough into the story to obtain the Rock-Hopping Hook, because you will need it to enter the area. Once you have the hook, head to the island of Deniz and to Route 1.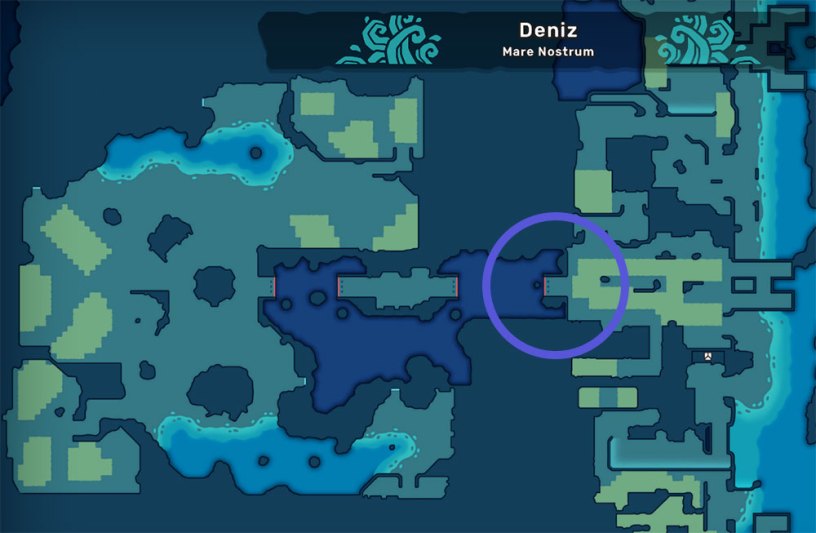 Hook yourself across the gap and you will then enter the Saipark!
How the Saipark Works
Saipark is an end-game location that allows you to catch rare species of Temtem that have additional bonus. There two Temtem available will change each during the Weekly Reset. These Temtem can have a different bonus applied to them in that week, these bonuses include: increased Luma catch rate, egg moves, or having guaranteed minimum SVs.
Once you arrive at the Saipark, you will be given the option to pay for entry. This fee varies depending on the rarity of the Temtem that are currently available inside of it. You will then be given a certain amount of SaiCards, that will also vary per week. These are the cards you will be able to use to catch the Temtem that reside in Saipark. The SaiCards don't have a guaranteed catch rate, so make sure you use all of your normal tactics when looking to catch one of these creatures.
The SaiCards will disappear after the week is over, so make sure to use them all before the reset. If you run out of SaiCards, you can purchase more during that week for an increased price.
That's really all you need to know about the Saipark at the moment! If things change or are added in the future we will add additional information. If you want to know what's available in the Saipark for the current week, make sure to check out our Temtem Weekly Reset post!