Terra Nil is an eco-themed terraforming sim-style game for PC via Steam and Android and iOS devices via the Netflix app. You're tasked with turning a barren landscape back to its former glory, using terraforming equipment to cover it with greenery before restoring biomes, cleaning the water, and restoring animal life. But making habitats for the animals can be tricky, so below you'll find our guide covering all animals in Terra Nil and how to attract them.
How to attract all animals in Terra Nil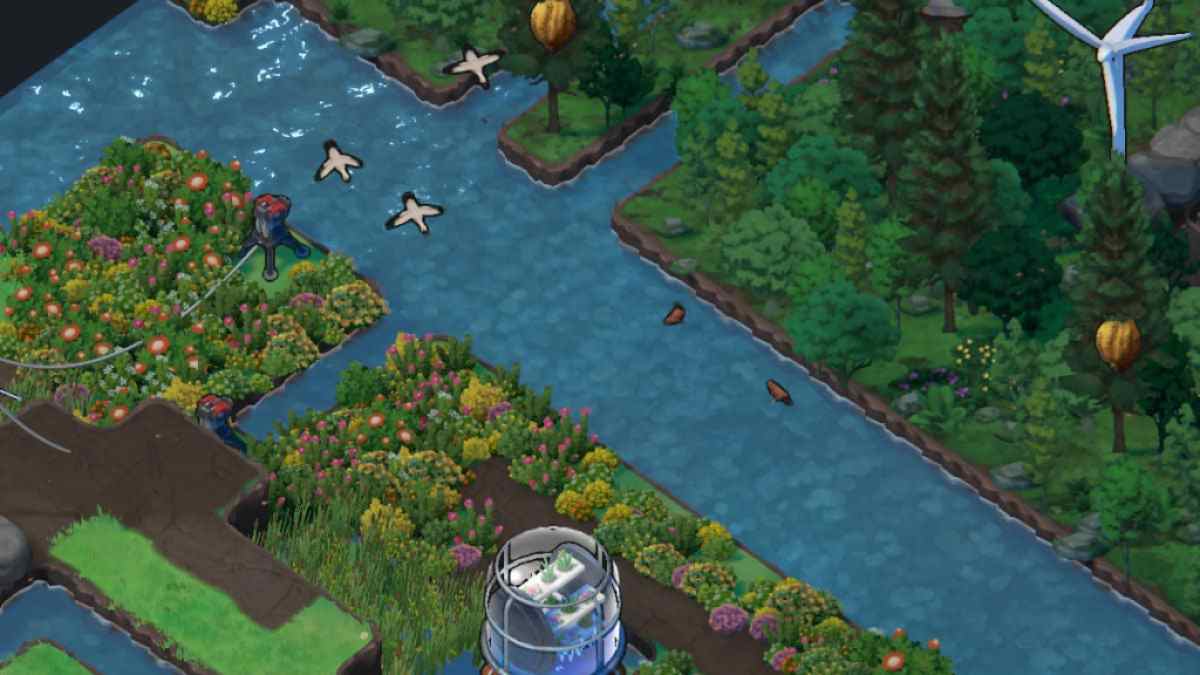 Below you'll find a list of the conditions you need to create for each animal to be attractable. You then need to ensure that all these conditions can be surveyed together in the scope of the surveying gear's radius. Even if you have the right area to attract them, you will not succeed in your survey unless all the terrain you need is captured in a single survey click.
You'll know when a survey is successful when it gets ticks next to all conditions. On the plus side, once you've built your survey station, surveys themselves do not cost any resources and can be tried multiple times without penalty. Also, note you don't have to do all the animals in a single run, or at all, to progress to later regions.
Temperate region animals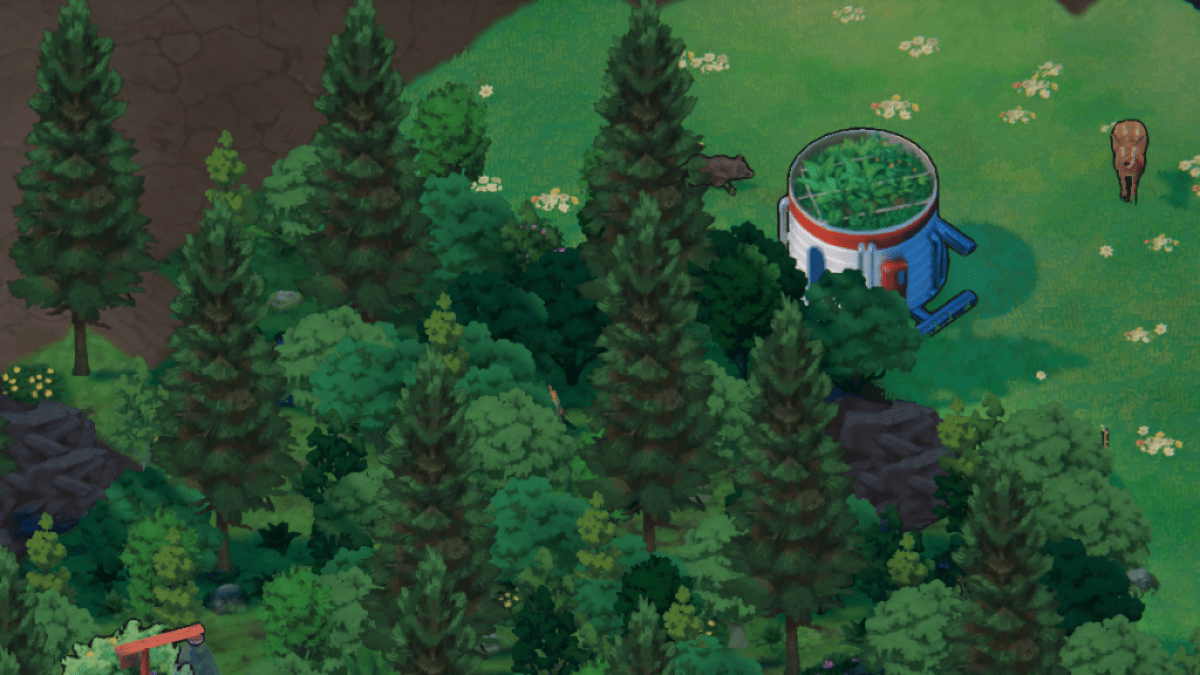 Beaver: 20+ river tiles, plus 20+ forest tiles.
Brown Bear: 20+ forest tiles, and a hill of at least 20+ tiles, plus a beehive.
Deer: 20+ greenery tiles.
Frog: 10+ wetland tiles, and 5+ fynbos tiles.
Goose: A lake spanning a radius of four tiles (four in each direction from a central point). The whole area does not need to be water tiles.
Timber Wolf: 15+ forest tiles that attach to greenery tiles where you have already surveyed and found deer.
Tropical region animals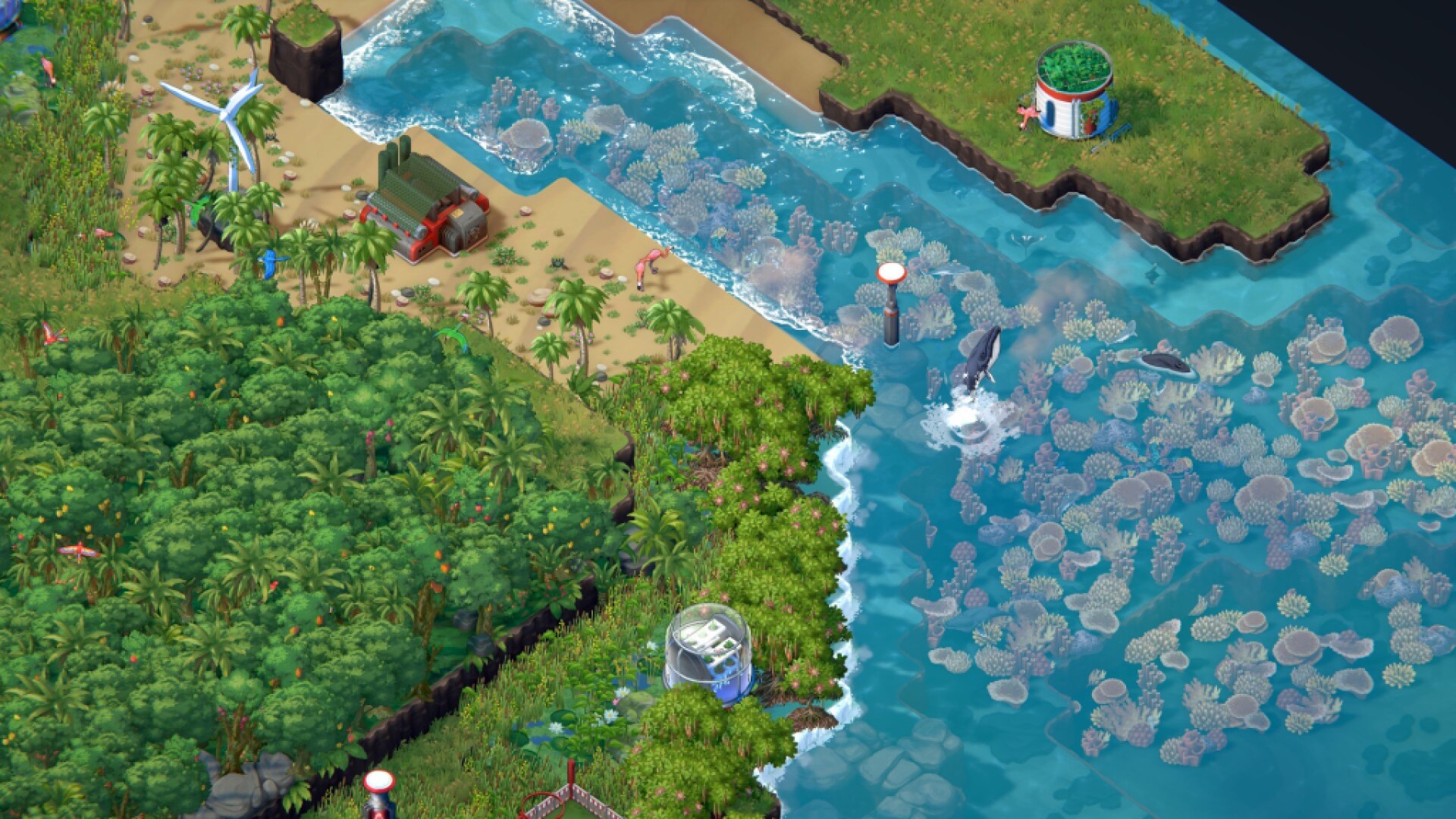 If you need wetland tiles, survey before you salinate them for mangrove tiles.
Flamingo: 10+ beach tiles, and 10+ wetland tiles.

Manta Ray: 8+ ocean tiles, 6+ coral reef tiles, 3+ river tiles. The river does not need to be attached to the sea.
Parrot: 20+ tropical forest tiles, and no buildings. You may need to start recycling to make this happen.
Reef Shark: 16+ coral reef tiles, 4 mangrove tiles, temperature 20+ degrees.
Tortoise: A small island with 10+ beach tiles.
Whale: 20+ ocean tiles with 10+ deep ocean, plus no land.
Polar region animals
Note snow will begin to melt if you raise the temperature above zero degrees.
Arctic Fox: 10+ snow tiles, plus 10+ tundra tiles.
Elk: 6+ lichen tiles, plus 20+ snow tiles.
Narwhal: 20+ ocean tiles, 4 ice sheets, -10 degrees.
Penguin: 16+ ice sheets, 10+ ocean tiles.
Polar Bear: 16+ snow tiles, 6+ ocean tiles, plus an area you have already surveyed Elk.
Snowy Owl: 10+ forest tiles, plus any tundra.
Continental region animals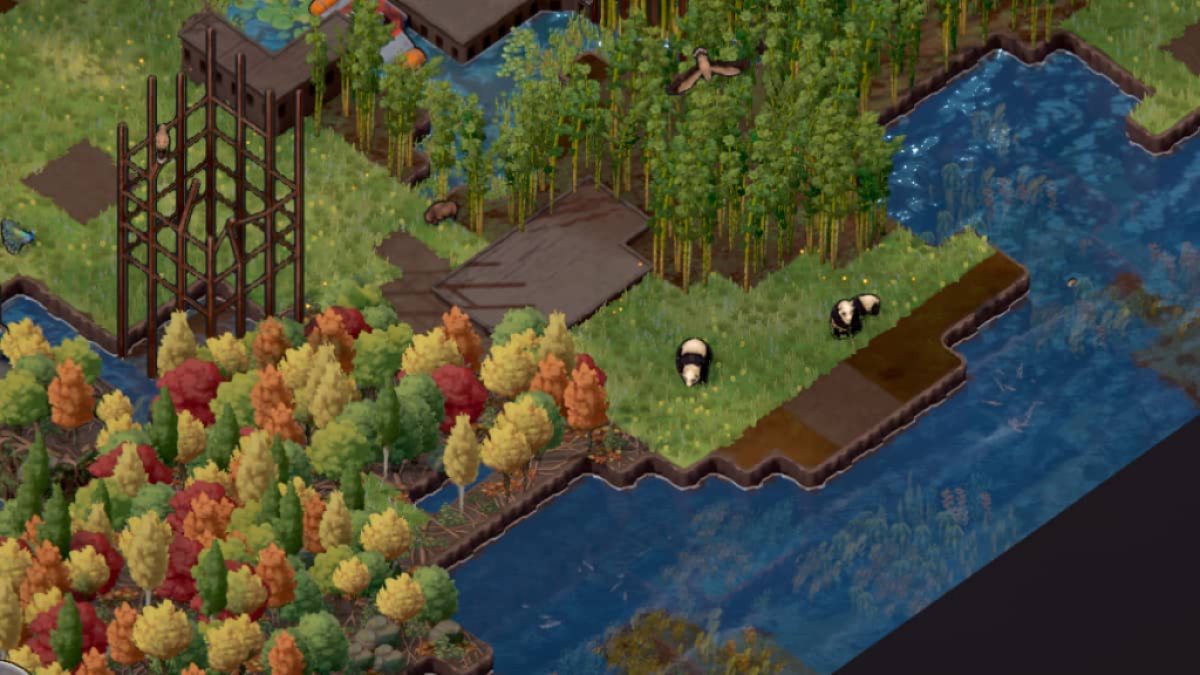 Boar: 8+ greenery tiles, 12+ deciduous forest tiles.
Eagle: 6+ skyscraper frame tiles, plus an area where you have already surveyed boar.
Panda: 20+ bamboo tiles, plus 6 greenery tiles.
Peacock: 24+ greenery tiles.
Sea Otter: 12+ ocean tiles, 12+ kelp forest tiles.
Turtle: 20+ lagoon tiles. Can be more than one lagoon.
Want more Terra Nil help and information? Check out Terra Nil Polar Region walkthrough and Which Approach is best in Terra Nil? right here at Pro Game Guides!