The Ascent is a cyberpunk Action Role-Playing game where you play as a customized character gunning and dodging in in the world of Veles, d. Due to this being cyberpunk in nature, there is an arrangement of augments you can equip for unique abilities and a leveling up system where you allocate skill points into your cybernetic implants.
You can equip two weapons and a tactical device, which charges upon dealing damage to foes. Weapons have various damage types that are extremely effective against specific enemies but weak to others. Finding that balance of what guns to equip is a great aspect of the title.
Though there is loot, don't expect colorful displays of exploding from every enemy like in Diablo. Instead, you'll pick up enemy guns and armor to equip or sell, to buy better upgrades for yourself. Of course, you'll still find the odd augments and high rarity weapons on your travels.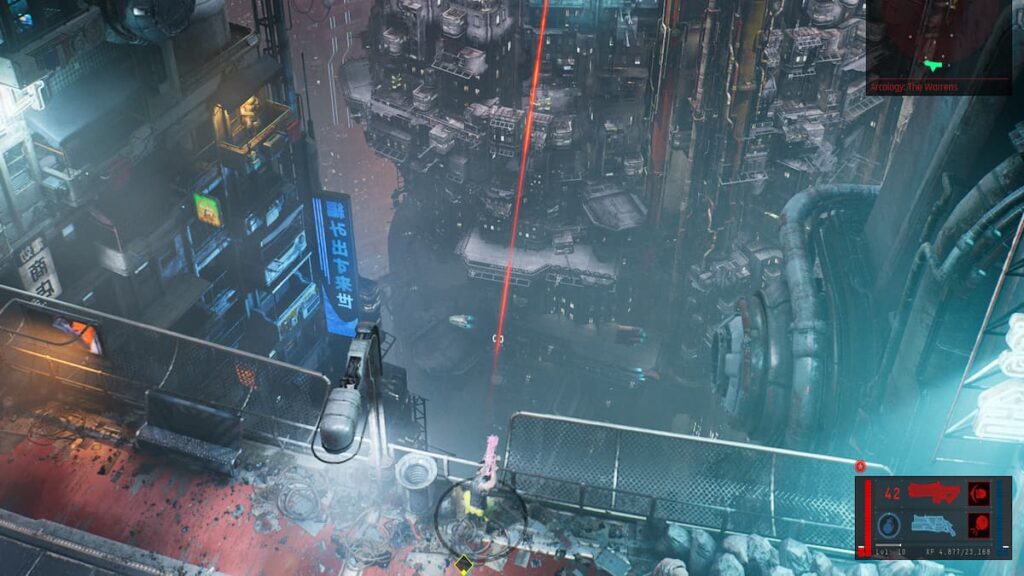 The best aspect of The Ascent is the unique cover system. At any point, you can Aim High, which is just lifting your gun to shoulder level, but this also causes Stagger, which interrupts enemies' movement and attacks. If you are behind cover, using Aim High allows you to freely shoot enemies without losing accuracy and without taking damage—but anything you can do, they can do too. It's an extremely innovative mechanic, especially when cover-based systems are so widely used.
Exploration is a gift and a curse when it comes to The Ascent, as areas are leveled, but there is no way to know. You'll be fighting foes your own level, and then enter the next area and some Lvl 18 one shot you before you even have a chance to blink. Luckily, there is no penalty for dying, so if you wish, you could repeatedly keep on trying. The game is full of side missions with a Recommend Level system so that you could accept a mission for Lvl 22—while you're Lvl 2, there is no way to know what level the mission is aimed at upon accepting.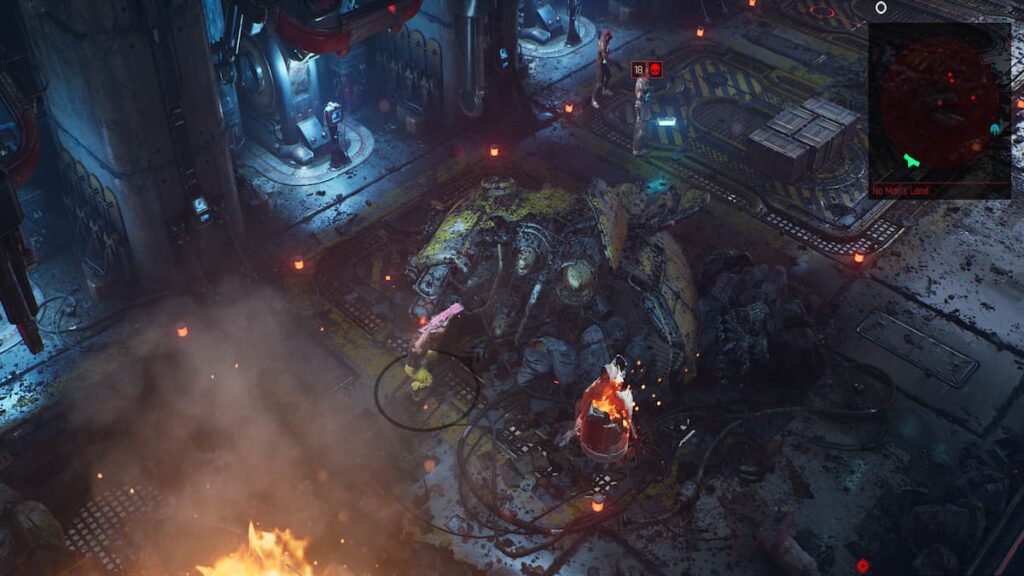 | Pros | Cons |
| --- | --- |
| Has four-player co-op, as well as couch co-op from the get-go | There is no sprint mechanic. You can roll everywhere, but there is a brief cooldown after every two rolls. |
| Uses an interesting fast travel system, which encourages exploration but can be used in times of need for a cost. Or use the free train stations scattered around the zones. | Being able to accept higher-level side missions clutters up your side missions log. |
| Has a navigation line to follow to your destination at a click of a button. This is great as areas of multiple levels, so it's easy to lose your way, especially when exploring. | Enemies shoot you off-screen far too much. This is worse when it comes to boss fights. |
| Plenty of lore to dive into. | |
Verdict - We Recommend
If you are after an interesting take on the ARPG genre, then give The Ascent a try. For a first title created by developer Neon Giant, it has a whole lot of polish and is a joy to play, especially co-op. Its cover system is unique and offers a tactical play, or you can opt to run and gun, which may lead to your death countless times. With an array of augments and weaponry and a four-player co-op, there's plenty to keep you invested.
The Ascent is not a full-price title and is available on Xbox and PC Game Pass from launch, so feel free to try it out if this sounds up your alley.