Discord servers are some of the best ways to get guidance for quick questions, make new friends, and hang out with the Tower of Fantasy community outside of the game. Much like many other modern live service titles, Tower of Fantasy has a complete roster of social media accounts—including Discord. Here's how you can find and join the game's official Discord server.
How to join the official Tower of Fantasy Discord server
While there are many Tower of Fantasy Discord servers, it's always a good idea to join the official server to get reputable information from the developers and communicate with a moderated community. To join, head to the Tower of Fantasy global website and hover your mouse over to the community icon on the upper right of the screen, left of the language option. Click on the Discord icon to automatically get a prompt to join the official server.
Related: Do characters transfer across servers in Tower of Fantasy?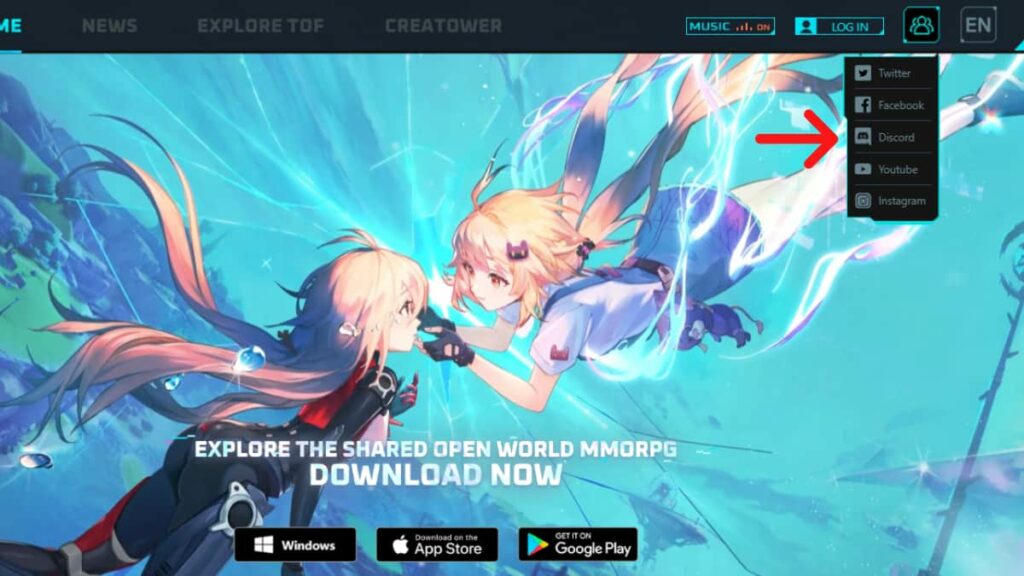 If the above is not working, click this invite link to join the server. Once you're in the Tower of Fantasy Discord, make sure to read the #welcome page to find out how to assign yourself a role and begin interacting with the community. Due to an influx of people joining at the same time, the role assignment might not work immediately but can be fixed by trying again at a later time.
Check out Can you rename your character in Tower of Fantasy? to figure out how to update your username.