Mi-a is Tower of Fantasy's resident robo-mascot, who accompanies the Wanderer across their adventure in Aida. She happens to love cooking and will regularly cook meals for you throughout the day. Pay her a visit at specific timeframes to do a taste test and get a buff and additional rewards in return.
How to unlock Mia's Kitchen in Tower of Fantasy
After completing the Main Story Chapter 1-5, you'll unlock the Adventure menu on the upper-right corner of the screen. Access it and select Recommended on the lefthand corner. You'll find Mia's Kitchen among your Recommended daily objectives—click Go to enter.
Related: How to claim a free SSR in the Tower of Fantasy Starpath Navigation event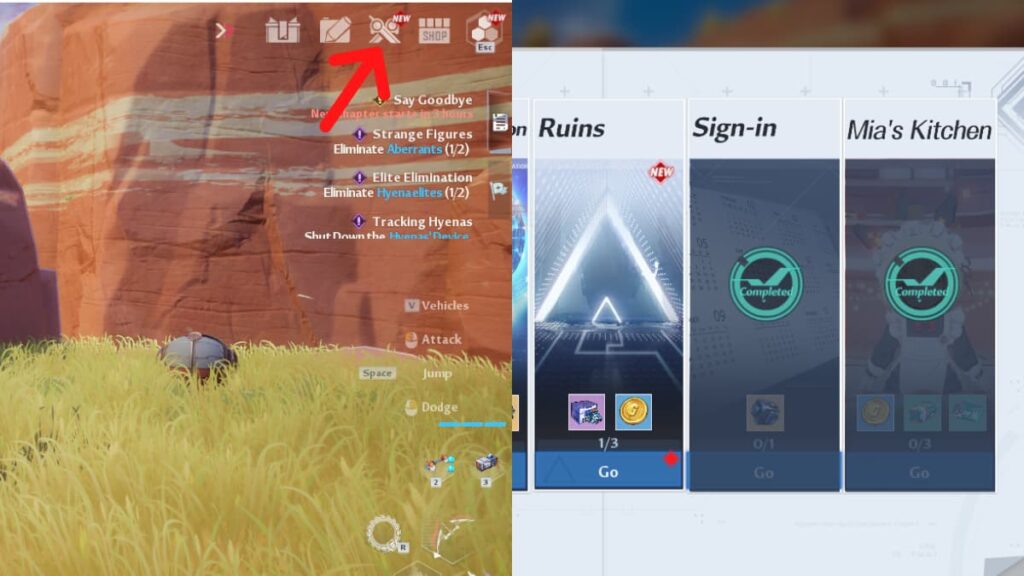 Mia's Kitchen is fairly simple. You can enter it three times a day to click Taste and get rewards in return. You can do a taste test between these hours:
These are not exact hours that you can enter Mia's Kitchen. These indicate the timeframes when you can claim the rewards. For instance, you can enter any time between 5 AM to 11:59 AM to get your first buff, then come back between 12:00 PM to 17:59 PM for your second buff, and 18:00 PM to 4:59 AM for your third buff. These adjust to your server's timezone.
The buff is random and lasts for 30 minutes. You also receive some Gold and resources to help you on your journey. It only takes one click at specific timeframes to get these rewards, so don't forget to claim them regularly!
Check out our guide on How to claim your Daily Reward in Tower of Fantasy to get even more free rewards with just a few clicks.