In Tower of Fantasy, players must collect various ingredients from around the map to cook recipes. Cooking is an important aspect of gameplay, as consuming food will allow you to regenerate your health and stamina quickly. Many foragable items in the game are exclusive to a certain region, and cannot be found in others. One of these ingredients is Aloe, and to find it, we must traverse the arid desert of the Vera region. This guide will tell you where you can find Aloe in Tower of Fantasy.
Aloe Ingredient Location in Tower of Fantasy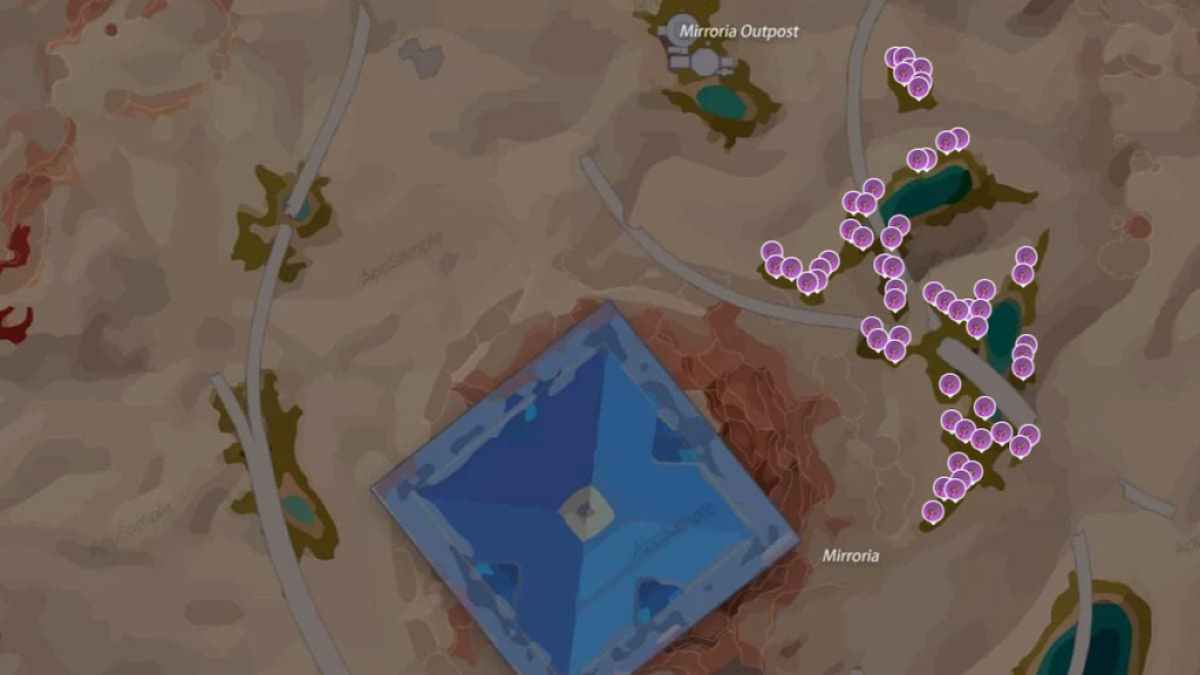 Aloe is a rare ingredient in Tower of Fantasy which can only be found in the harsh desert of Vera. The rocky and barren landscape of this region offers little nutrition for plant life. Therefore, most of the foragable items players can gather will spawn near small deposits of water bodies, otherwise known as oases. The most ideal location to farm for Aloe in the Vera region is on the banks of the body of water situated northeast of Mirroria. For easy access, use the Oasis Cliff Spacerift, then head down from the cliff to the banks along the water body where you will find Aloe growing in plenty.
Once you reach the location, you will be able to gather a solid chunk of Aloe in no time, thanks to their high spawn rate. However, a word to the wise—be wary of the pesky Desert Predators prowling the area. Aloe is a valuable ingredient which can be consumed to regenerate Health and Satiety. You can also use Aloe to cook the following recipe in Tower of Fantasy:
Aloe Yogurt (1 Aloe + 1 Honey + 2 Milk) - Regenerates 20 Satiety and restores 20% and 60,000 HP to the wanderer.
Wondering what other ingredients lie beneath the sands of Vera? Check out Where to find White Jade Radish in Tower of Fantasy, right here on Pro Game Guides.