In Tower of Fantasy, players must collect various ingredients from around the map to cook recipes. Cooking is an important aspect of gameplay, as consuming food will allow you to regenerate your health and stamina quickly. While most of these ingredients are found in plenty all around the map, some ingredients can only be found in specific regions. One of these ingredients is the White Jade Radish, and to find it, we must traverse the arid desert of the Vera region. This guide will tell you where you can find White Jade Radish in Tower of Fantasy.
White Jade Radish Location in Tower of Fantasy
Some ingredients in Tower of Fantasy are rarer than others, and can often grow in the harshest of environments. Such is the case of the White Jade Radish, which can only be found in the Gobby Desert, situated in the northern part of the Vera region. The rocky and barren landscape of this region offers little nutrition for plant life—Therefore, most of the foragable items players can gather will spawn near small deposits of water bodies, otherwise known as oases.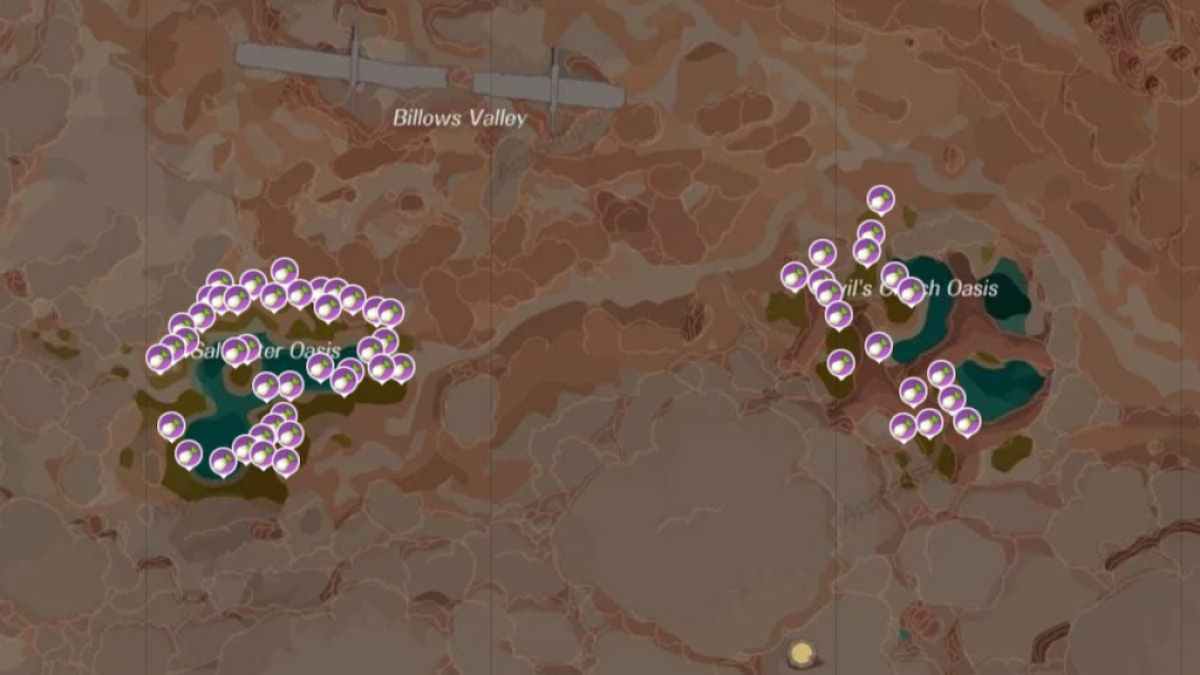 White Jade Radish can be found aplenty in the area surrounding Saltwater Oasis and Evil's Clutch Oasis, toward the north of the desert in Vera. Refer to the map above for the exact co-ordinates of these locations. Once you arrive at any one of these oases, you will find White Jade Radish spawning in large numbers in the small patches of land in-between, and surrounding, the water body. However, due to numerous powerful creatures spawning in these locations, we advise taking caution before proceeding.
Wondering how to go to the Vera region in Tower of Fantasy? Check out When does Vera unlock in Tower of Fantasy?, right here on Pro Game Guides.