In Two Point Campus, you want your Students to perform well. If they are dropping out or failing before they can graduate, something needs to change. We've got all the areas you can target for improvement in this regard. You'll have a full graduating class in no time.
Best ways to raise Graduation Rate in Two Point Campus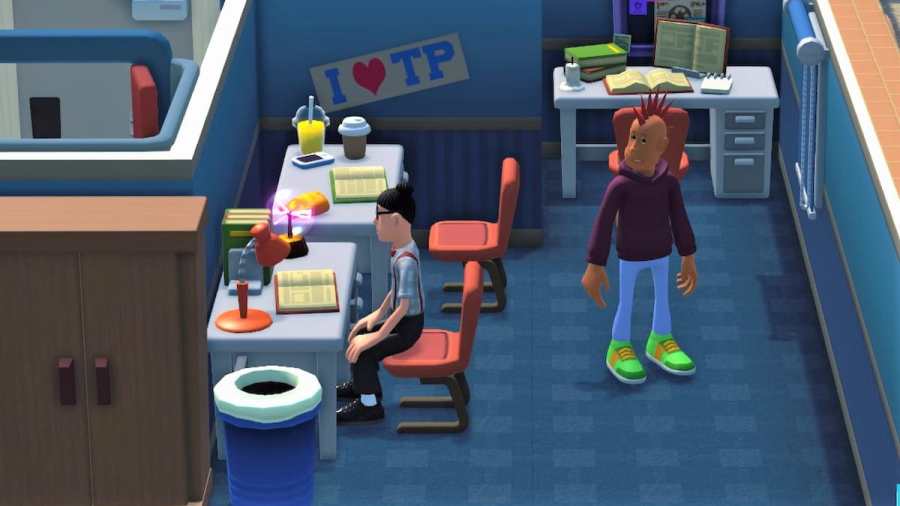 The Graduation Rate in Two Point Campus is essentially the number of students who start going to your Campus and eventually graduate. If students drop out or flunk out of their classes, your Campus' Graduation Rate will go down. Here are factors you need to keep in good standing to keep students around long enough to graduate:
Class Quality
Student Satisfaction

Health, Entertainment, Hygiene, Energy

Campus Prestige
Campus Costs like Course fees and Dormitory rent (these are lower impact)
How to increase Class quality
Class Quality in Two Point Campus is all about monitoring your Classes and not letting things get stale. You'll want to watch for opportunities for improvement and expansion. Here are some things you can do to increase the quality of your Class in Two Point Campus:
Hire all necessary Staff
Train all Staff when possible
Use Course Points to upgrade Courses
Provide a wider variety of Courses
Related: How do you add more Class Courses in Two Point Campus?
How to increase Average Grade & Score in Two Point Campus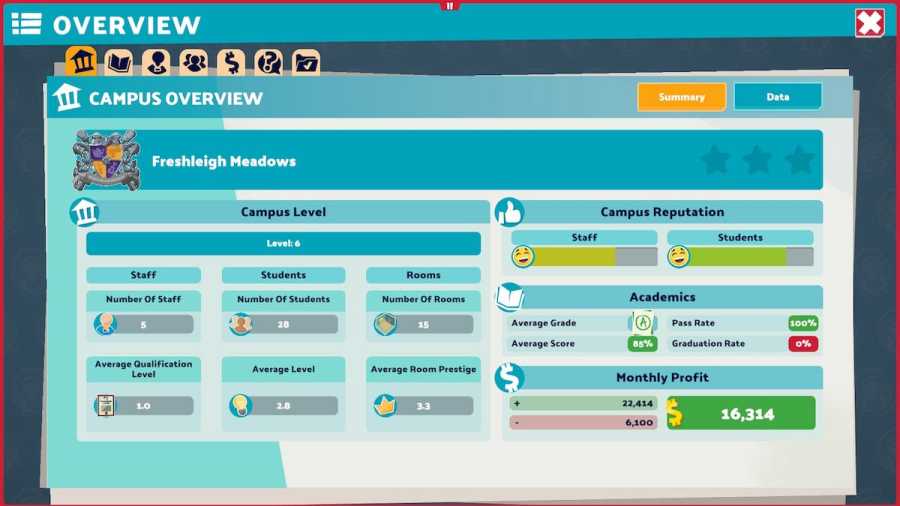 The main theme of what will increase academic performance for Students in Two Point Campus is making sure Students are well-cared for and have the resources they need for success. Here's what you should do if you're looking to increase the Average Grade and Scores of your Students on Campus:
Provide and upgrade library centers for studying
Build Private Tuition rooms for Students
Target improvement where you see poor performance

For example, train a Staff member if many students have bad grades in their Course.

Have Student needs filled (hunger, relaxation, etc)
How to look at Grades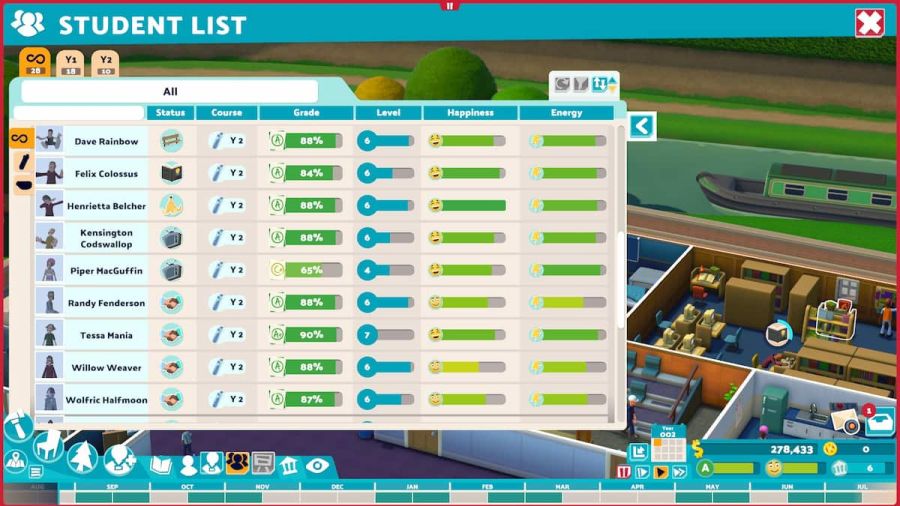 You can check student grades in two main ways. The first is to see overall grades for Students in the Campus Overview section of Campus Management on the bottom part of the screen. The Academics part of the overview will give you all the averages you need, like Graduation Rate and Average Grade.
If you want to see the Grades of specific Students, either click on the Student individually while they're working around or find the Student menu. To do this, click on Personnel Management in the bottom part of the screen and then click Students. This will show you information, including Grades, of all students.
Want to read more about Two Point Campus? If so, check out How to start romances in Two Point Campus on Pro Game Guides.