Need to quickly fill your pockets? We've got a variety of methods for you to try, some more secure than others. Try them out if you're in need of some expedited money to keep you afloat in Two Point Campus.
Best Ways to make money fast in Two Point Campus
Sell Archaeology Artifacts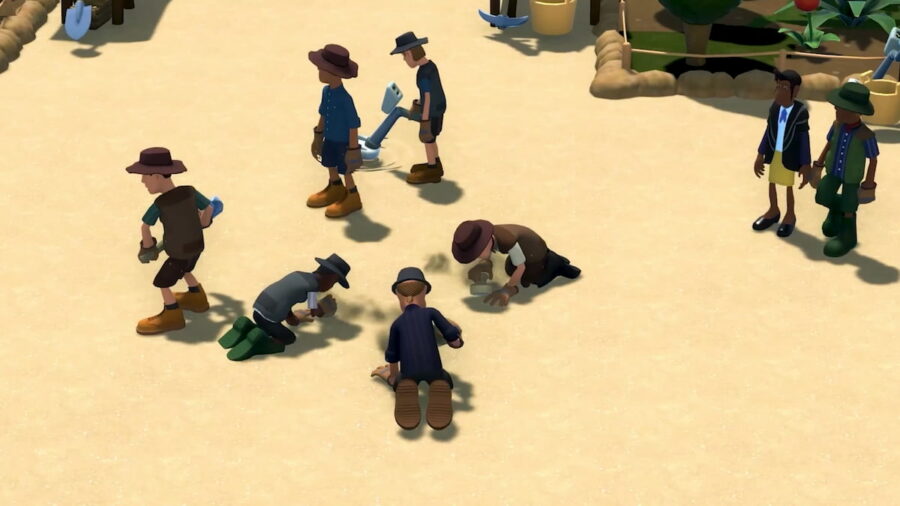 Archaeology is a treasure when running a campus. Students, who are paying you to do classes, will find precious artifacts free of charge. You can choose to sell these items for a pretty penny, which can sometimes exceed $10,000. Make sure to keep a close eye on the findings of your archaeology students.
Sell Unused Items & Decor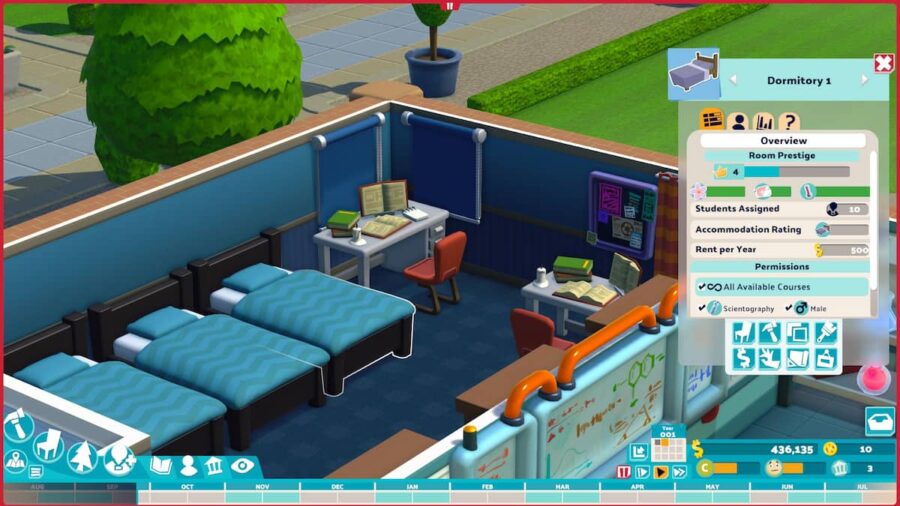 There are bound to be some extra items lying around your campus. For example, you start with a basic reception desk in the Library. As you progress, you can unlock a bigger and better reception desk. Make sure you're selling off redundant and unused items like this, otherwise you're missing wasted opportunities for pocket change.
Take out a loan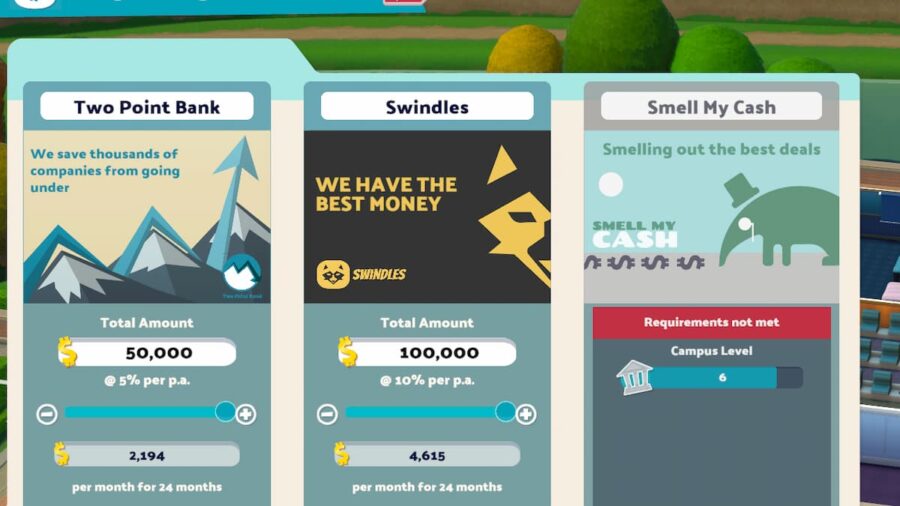 Taking out a loan is not necessarily a strategy we promote, but it is technically the best option to get money quickly. The tradeoff, of course, is that you'll owe quite a bit of money back. Remember that the game moves quickly, so your loan will be due before you know it. Carefully consider your situation before choosing this method.
Related: How do you add more Class Courses in Two Point Campus?
How to get more money from Students & Staff in Two Point Campus
Play around with Fees & Salaries
Try and be aware of how much your class costs and staff salaries cost/earn you. Try experimenting with raising fees for students and picking lower-salaried stuff. This can come at the cost of quality education and student satisfaction, but it is an effective short-term solution.
Place Paid Machines
Items like vending machines, arcade games, and more can be found in your catalog. More can be unlocked using Kudosh as you progress in the game. These machines have the main benefit of meeting the needs of students and staff, but they also give you money. Having paid machines on Campus is a great way to get money fast, but be careful of the health and hygiene effects they cause.
Want to read more about Two Point Campus? If so, check out How to improve Campus & Room Prestige in Two Point Campus on Pro Game Guides.