Two Point Campus is a perfect simulation game for a chill, entertaining experience full of humor and creativity. It allows you to run your very own college campuses from the ground up. You must build classrooms, dormitories, labs, and more for your students to thrive and learn. You're behind all the operations, so you must keep students and teachers happy during their learning journey. You can boost morale in a few different ways, but one of the best ways to plan an event. Here's how you can schedule an event for your campus.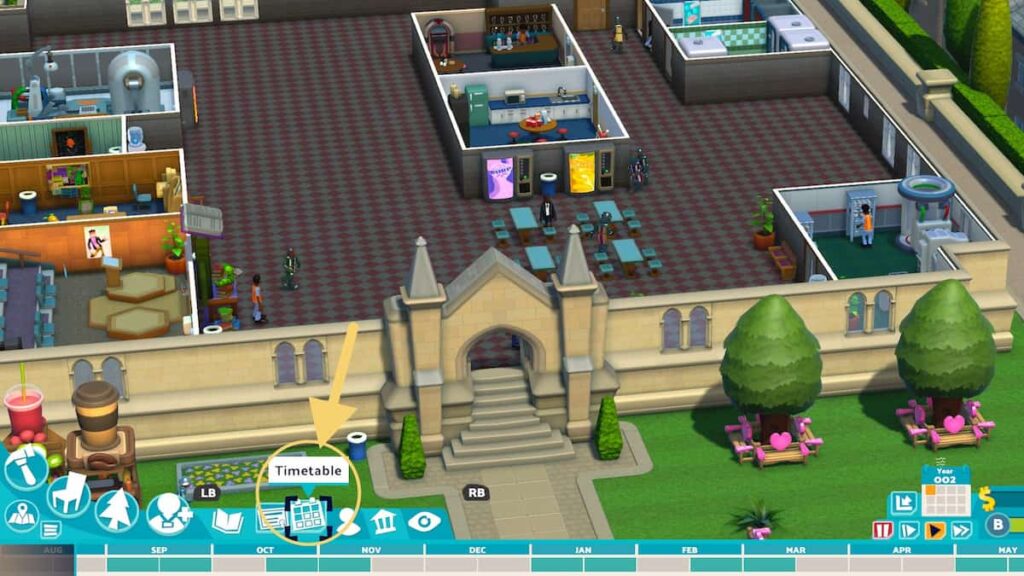 To schedule an event for your campus, you first have to open the Timetable menu. This is located at the bottom of the screen along your toolbar. The icon resembles a calendar and will pop up with the title when you hover over it.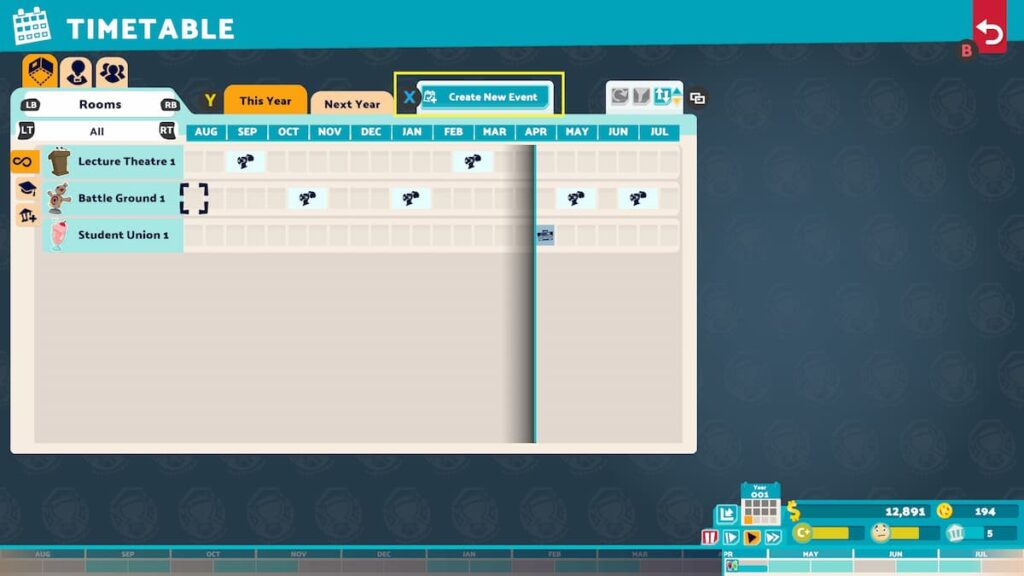 Once you click on the Timetable icon, you will navigate to this menu. Here is where you can see all the events currently happening and create a new one. To do this, you must select which room you want the event to happen in, click an empty square underneath one of the months, and press Create New Event on the top of the calendar. Some events require particular rooms, so only the rooms capable of holding an event will be listed here. From there, you will be able to choose from all of your available events and schedule them.
What events can you schedule in Two Point Campus?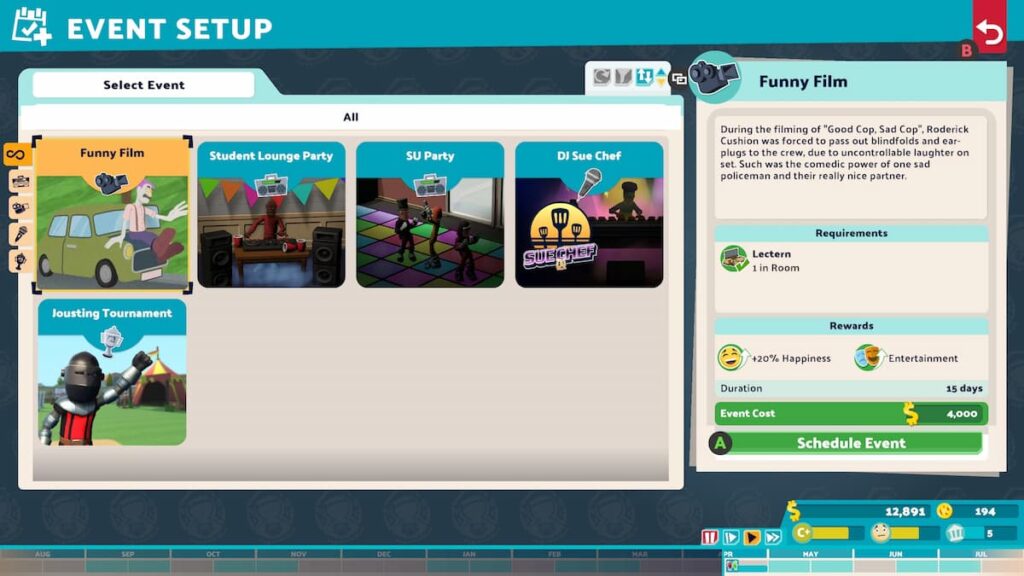 You can throw many different events on your campus, some scholarly and most of them just for fun. You can host jousting tournaments, cook-offs, robotics competitions, or throw parties for your students in their lounge or union room––where they can dance and watch movies. More options will be shown here as you progress through the game and unlock more opportunities.
What are events for in Two Point Campus?
Events are a great way to boost your students' morale, giving them happiness and motivation to continue their classes strong. It entertains them and sometimes even betters their grades while doing so. Students will perform better in their school and be happier in their stay on your campus. That's why it's a good idea to keep planning events as much as possible, as long as it fits your budget.
It's crucial for your Two Point Campus that students perform well in their studies and get good grades, but sometimes that means putting aside a little free time and throwing an event to help cheer them up and keep them motivated to succeed!
Looking for more Pro Game Guides Two Point Campus content? Check out our guides on How to keep students happy in Two Point Campus or How to improve Campus & Room Prestige in Two Point Campus!