Ultra Age has a pretty unique battle system, completely comprised of weapon durability. Instead of having one weapon that acquires wear and tear over time, you get many weapons that fade quickly.
In battle, you may notice a ZL or L2 prompt appear when in battle. Well, this is to tell you the durability of the weapon equipped is running low. And if you wish, you can use the remainder of that specific weapon's durability to launch a special move.
This will destroy that weapon, but it was going to break in a matter of moments anyway. The prompt appears when the weapon durability has about 25 percent left out of 100. You can see the degradation by looking in the bottom right-hand corner of the screen.
The weapon you are using will be bigger than the others, and if the weapon has full durability will have a solid grey see-through background. As the weapon starts to degrade, the see-through grey background will drain, and if near the end of its life, will turn a golden color.
When it turns golden, is when ZL or L2 can be used in combat. You can either use it instantly or get a bit more durability out of the weapon before using its special attack.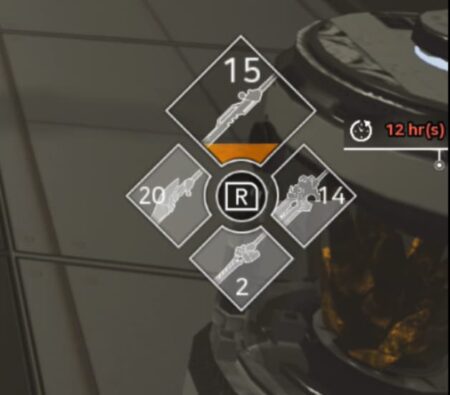 Looking for more guides on Ultra Age?