Undecember is a free-to-play hack-and-slash game that's been compared to Path of Exile and Diablo 2, but it certainly does things its own way. Farm for valuable items, combine SkillRunes and LinkRunes to prepare for battle, and progress through challenges to earn valuable rewards in Chaos Dungeons, the Spire of Barrier, Void Rifts, raids, and more. If you pre-registered for the game, you'll also receive a coupon. Here we'll explain what to do with the Medallion coupon in Undecember.
Undecember Medallion Coupon Uses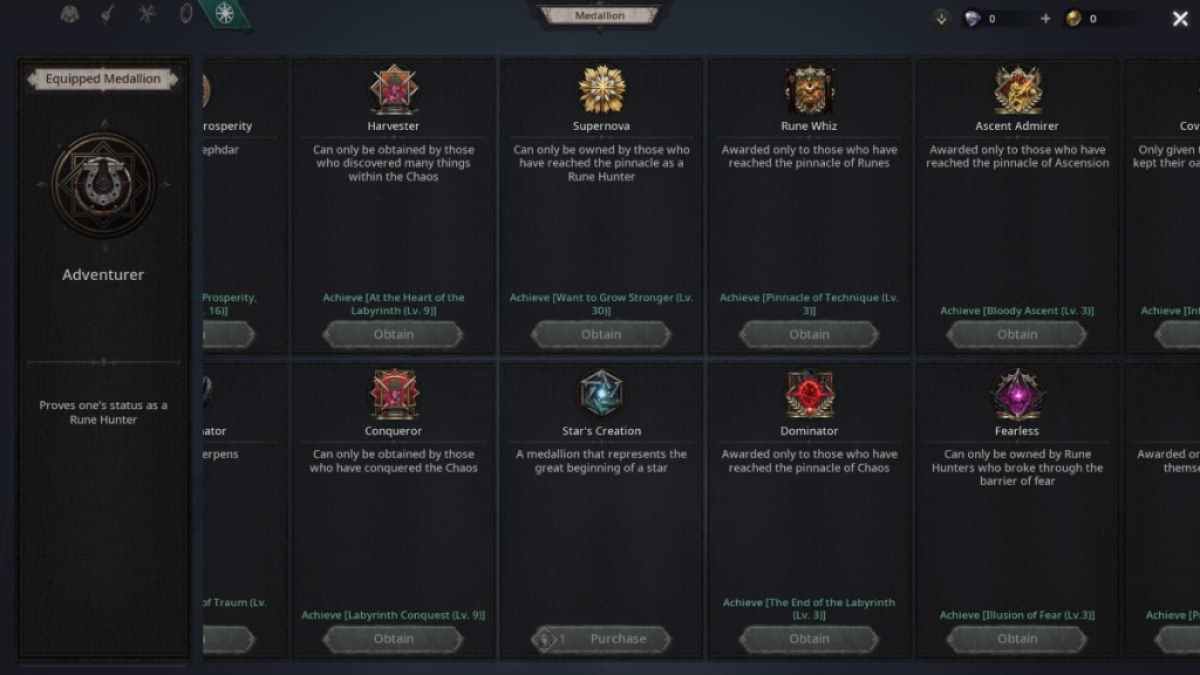 If you pre-registered for Undecember, you should have a Star's Creation Medallion coupon in your inventory. To use it, open your icons bar (click the burger menu by your minimap), and click the Beauty icon. If you have the coupon in your inventory, click the Medallion button on the top-left of your screen, then scroll right until you see the Star's Creation. You should now be able to click Purchase to obtain it. The Medallion itself simply changes the icon next to your name on the screen. The Medallion only has a cosmetic value, so don't expect to see any other in-game changes.
If you want to get more free rewards while playing Undecember, make sure to participate in all the in-game events. When you first log in, click the harp-shaped Event icon to participate in the Seven-Day Login event. You'll receive extra rewards if you log in and click on seven different days before the event expires on November 9, 2022, including Essence, Golds, and a Rune Selection Chest. Also check out the Festa Event via the Event icon, which rewards you handsomely for completing a series of simple daily missions.
There's so much more information to find here at Pro Game Guides! Check out the Best free online games for PC and the Best MMOs and MMORPGs on PC.