The latest Valorant leaks reveal several vital details regarding the type and kit abilities of the upcoming Valorant Agent 21. According to a Reddit post by a user named "Fun_Professional_480", the next Valorant agent might be codenamed as "Mage" and will be Sentinel or Controller type agent. Apart from that, the post also contained an in-game screenshot revealing all the kit abilities of Mage.
All Rumored/Leaked Abilities of Valorant Agent 21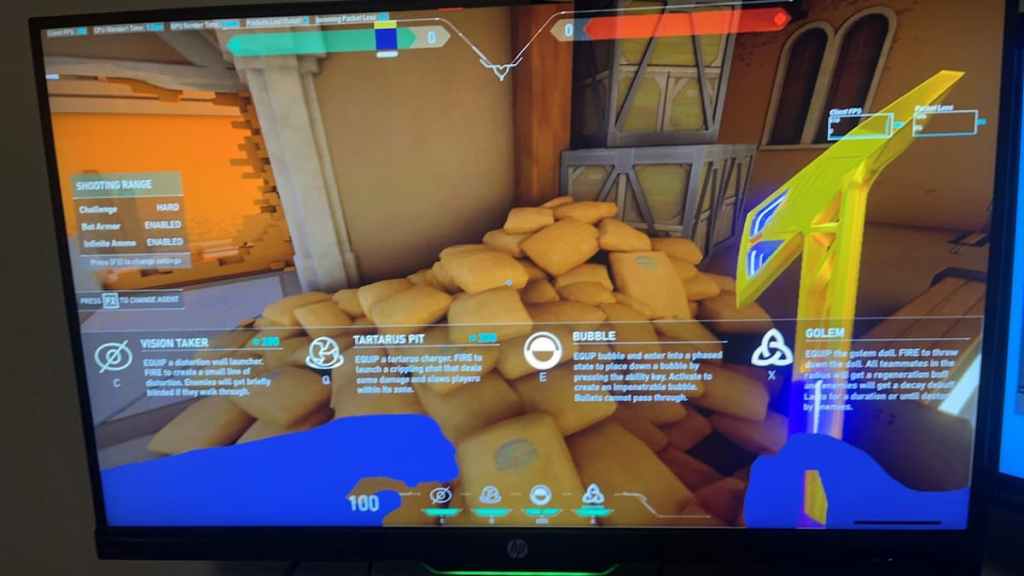 You can find all the leaked abilities of the Valorant Agent 21 below.
Bubble(E): Players can place an impenetrable bubble on the ground. Users inside this bubble will not take any form of damage and similar to the Gibraltar bubble from Apex Legends.
Tartarus Pit(Q): Users can equip the Tartarus charge grenade launcher to fire crippling shots. Upon landing on the ground, these shots will inflict damage and slow players within their vicinity. The ability might work similarly to a Sage Orb.
Vision Taker(C): Players can use a wall launcher to create a small wall of distraction between them and their enemies. Opponents trying to cross the wall will be blinded for a brief period. The ability resembles a Neon Wall.
Golem Doll(X): Users can place a Golem doll on the ground. This doll will provide a regeneration buff to allies within its vicinity, while enemies will receive a decay buff. This ultimate ability might work similarly to a Brimstone Stim Beacon.
Remember, rumors like these often come and go around the community. So, always take such leaks with a grain of salt.
For more on Valorant, check out All Valorant Operator Skins and how to get them or All Valorant Spectre Skins and how to get them on Pro Game Guides.