In Vampire Survivors, the Gatti Amari is a bizarre weapon that spawns cats that attack your enemies. In the 0.5.2 update to the game, the Gatti Amari got an upgrade in the form of an evolution.
Now the ultimate form of the Gatti Amari is Vicious Hunger, a malevolent set of eyeballs to menace your foes. Below we've detailed how to unlock the Gatti Amari and how to evolve it into the Vicious Hunger.
How to unlock Gatti Amari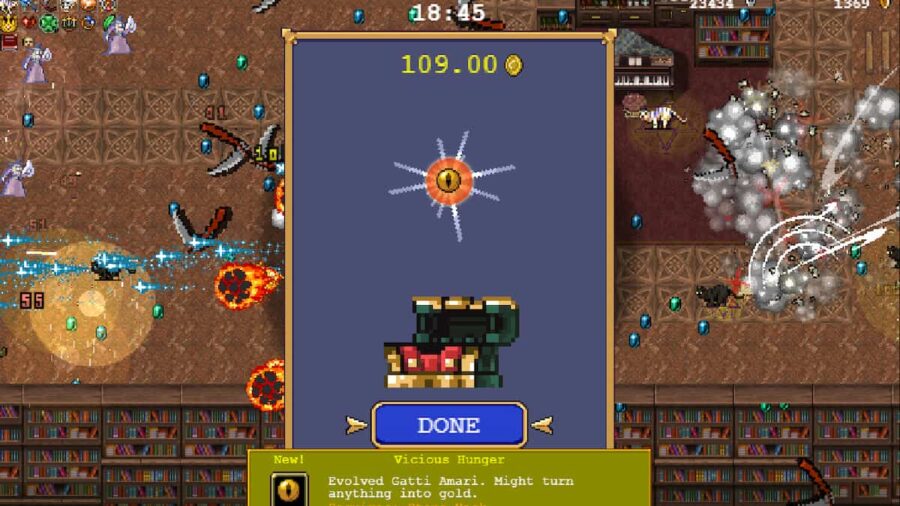 The Gatti Amari evolves into Vicious Hunger using the Stone Mask. The first step is to unlock Gatti Amari, which is Giovanna Gran's starting weapon. To unlock the Gatti Amari for all characters, start a run with Giovanna Gran and survive for 15 minutes.
Next with any character, level up the weapon to level eight and pick up the Stone Mask passive item. Then when you pick up any chest, you'll have a chance to evolve Gatti Amari into Vicious Hunger.
Related: How to unlock the Magic Banger and Music Selection in Vampire Survivors
How to find the Stone Mask
The Stone Mask is unique among passive items and is found in the Inlaid Library. You can do this by traveling to the right of the Inlaid Library screen until you find the glowing Stone Mask item.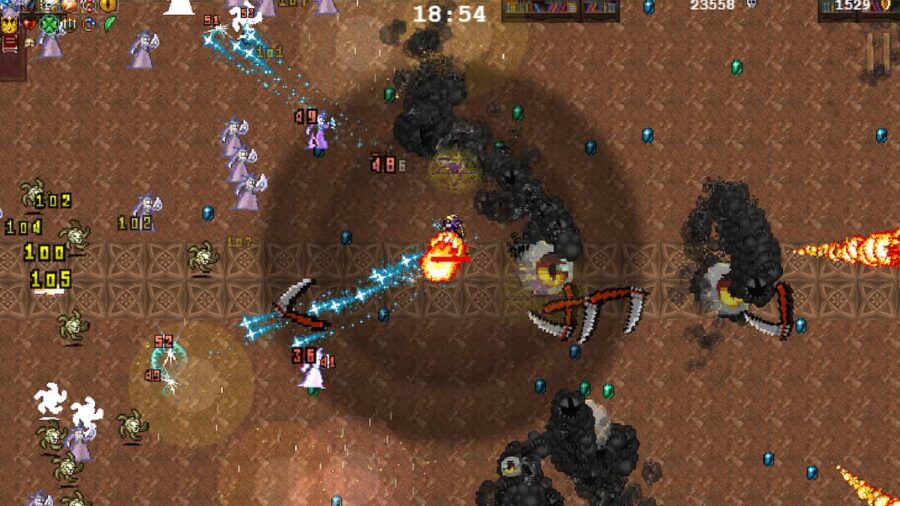 Once you've got your Stone Mask and evolved the Gatti Amari, you'll find the Vicious Hunger is a lot different from its pre-evolution form. No more cats, instead, vicious Eyeballs streak across the screen. The weapon works very much like the Gatti Amari, but instead, it also has a chance to turn enemies into gold.
For more Vampire Survivors guides, check out How to evolve the Shadow Pinion into the Valkyrie Turner in Vampire Survivors in Pro Game Guides.