Controls are the main element in any video game, not in the sense of being sluggish or quick, more that without inputs to press, nothing would happen in the game. Each game has a default control scheme that the developers feel fits their game perfectly, which no doubt it does. But it entirely depends on the games we've been playing; if you've been pressing X to attack and then start another game that has B to attack, it's going to throw you off completely. Certain games have the option to change your controls, to have the controls whatever you want them to be. In the newly released Vigil: The Longest Night, is there keyboard and controller customization?
Is there customization?
Yes, there is. Vigil: The Longest Night features fully keyboard and controller customization, which is incredible. To access this, press the Start button and scroll down to the systems menu.
Keyboard
If playing on keyboard, go to the keyboard option, and choose whatever action you want to change. Find the action you want, and then press Z and then press the key you want to become that action. Simple. However, if you mess up, you can press F10, which will change all settings back to default.
Controller
If playing on a controller, go to the controller option, and then more or less do the same with the keyboard. Find the action that you want to change, press A, then press the button that you want to become that action. Rinse and repeat until you have the controller inputs the way you want them. Once again, if you mess up, press F10 to reset everything to default.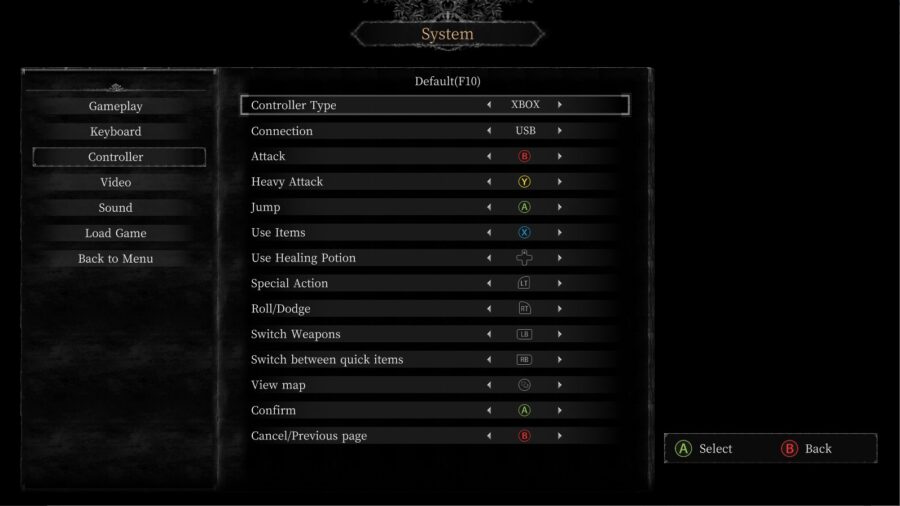 Another awesome thing is that you can change the display inputs depending on the controller you are using, bar the Nintendo Switch Pro controller. If you are playing Vigil with a PlayStation 4 Dualshock controller and the inputs are for Xbox, you can change them.
Go to the same controller settings as above, and at the very top of the list, they'll be a Controller Type. Just press right on the left analog stick, and it'll change to PS, which is the PlayStation controller inputs. It's very rare for games to have this option available.