You will occasionally run into boss battles when fighting through the Hive City of Warhammer 40k Darktide. These formidable opponents are very hard to take down and will require a team effort to be defeated. One such boss is the Beast of Nurgle. In this guide, we will help you beat it.
How to win the Beast of Nurgle boss battle in Warhammer 40k Darktide?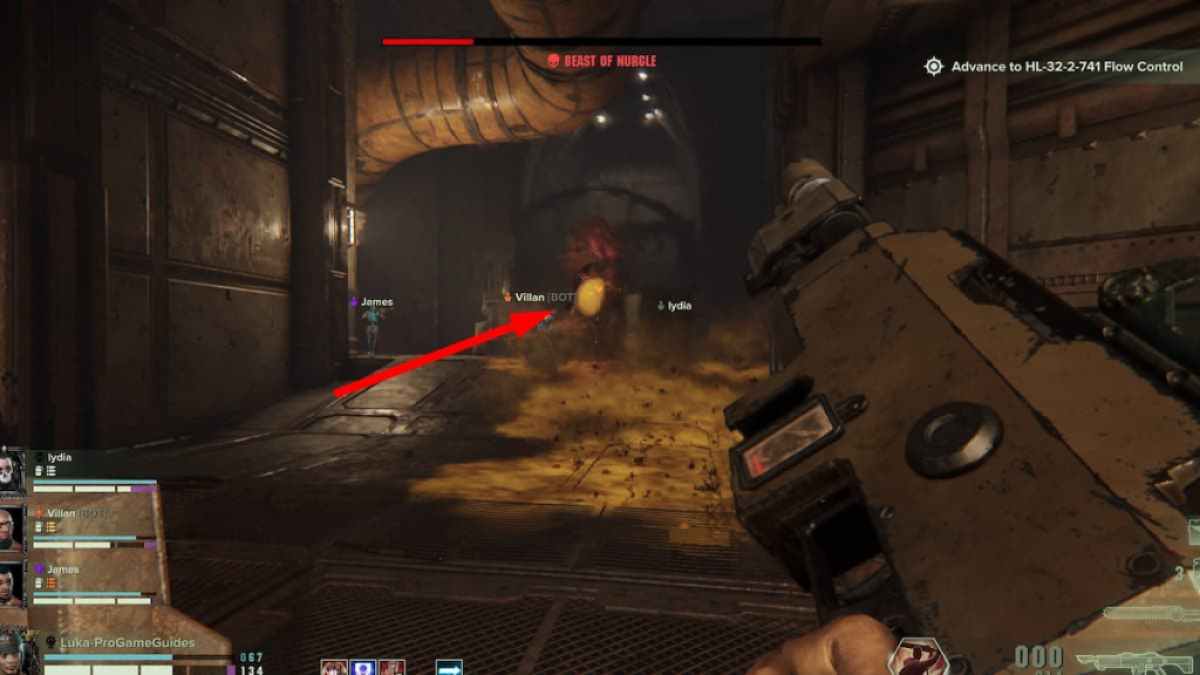 The Beast of Nurgle's main weakness is a yellow blister on its back, so you should always try to target it when you have a chance. One team member should be kiting it away while the rest of the squad focuses its fire on it.
The behavior and attacks of the Beast of Nurgle
Related: What is the Monstrosity Enemy in Darktide? – Warhammer 40k
Like all the other Special enemies, the Beast of Nurgle will try to single out one of your team members and attack them.
Once in range, it will start spewing green bile to slow them down. The bile does not damage the players but will act as a bog, limiting their movement speed.
If the player gets in the Beast of Nurgle's melee range, there is a chance that it will try to eat them. Once inside its belly, the player will steadily lose health and gain corruption, limiting their Wound count. If the player's health gets depleted, they will be captured.
If the player approaches the Beast of Nurgle from behind, they might get pushed away by their prehensile tail.
Looking for more Warhammer 40k Darktide guides? We have you covered with Warhammer 40k Darktide – Brittleness Stat, Explained, and How to get Ogryn Skullbreaker Cosmetics in Darktide – Warhammer 40k here on Pro Game Guides!