Warhammer 40k Darktide can present a challenge for most gaming systems to run. Fortunately, the game's developers have included plenty of graphical options for you to play with. One such setting exists but is not accessible from the in-game settings menu. So here is how to change the Worker Threads.
Where is the Worker Threads option in Warhammer 40k Darktide?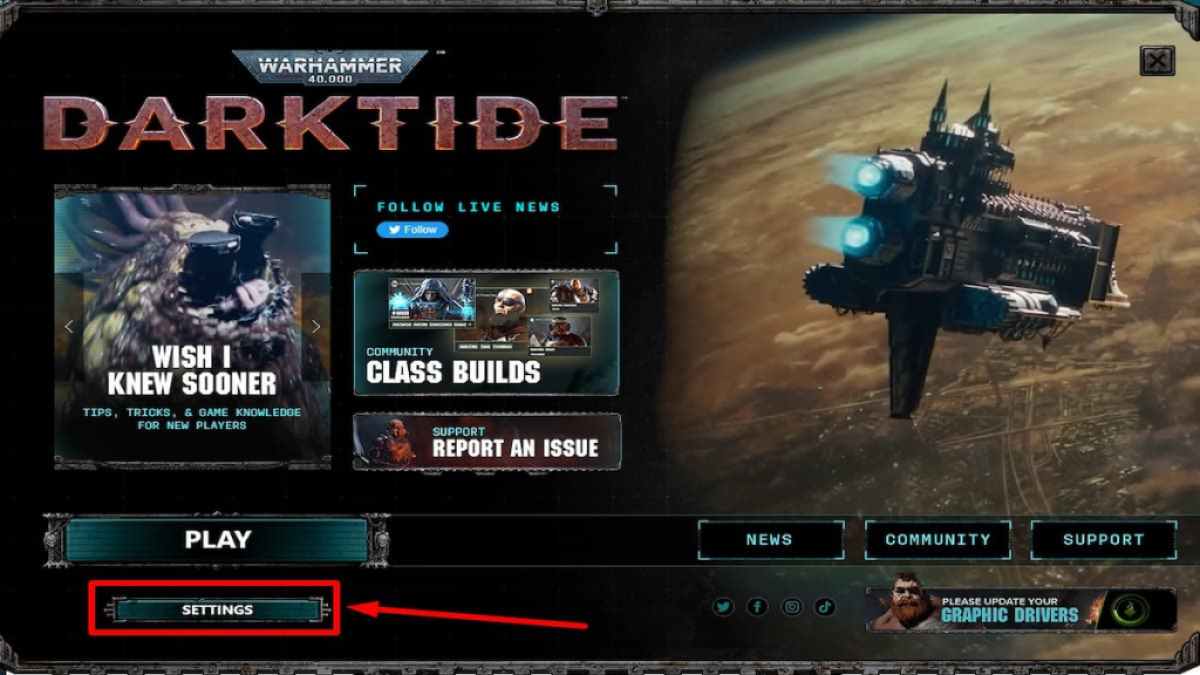 The Worker Threads option is not accessible within the Warhammer 40k Darktide itself, so you should first quit the game if you still have it running. Launch it again, but click the Settings button right below it instead of pressing the Play button. This action will open a pop-up menu. Go to the bottom until you see the Worker Threads setting with a slider. Lower the scale for a couple of notches and try the game out.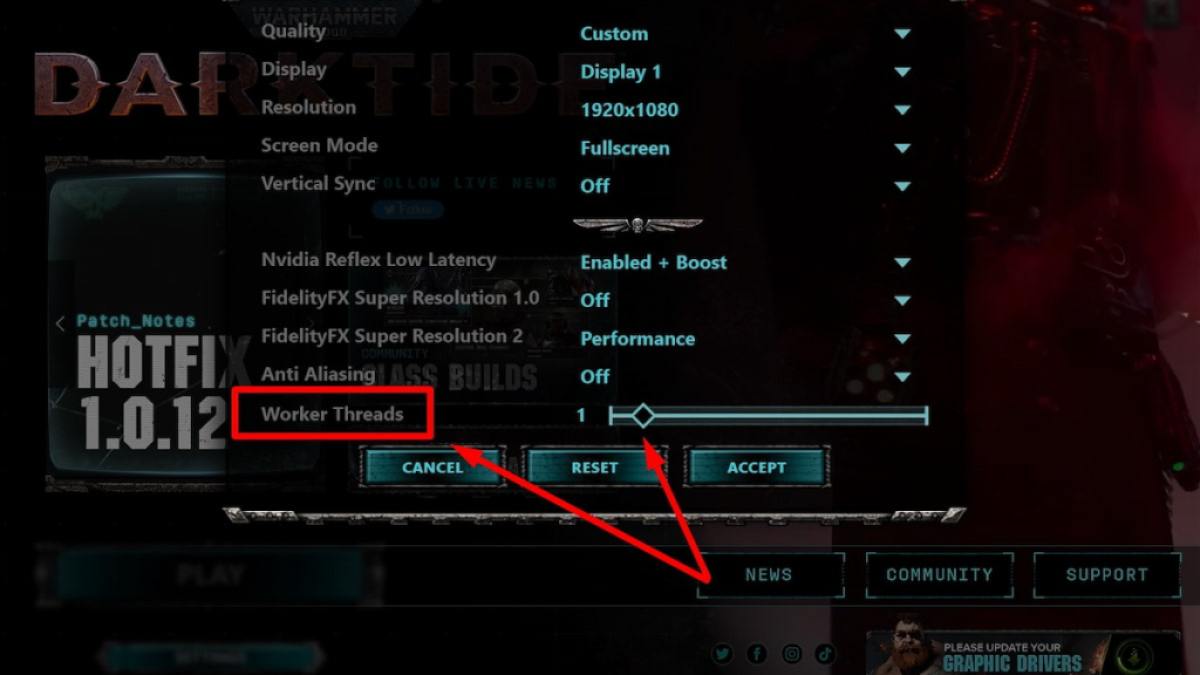 Without using too much technical jargon, this setting allows you to control how much workload the game puts on your CPU. This setting will especially be helpful for players with a bit older CPU, as it will redistribute the workload to the rest of the system.
Related: How to fix Error Code 2003 in Darktide – Warhammer 40k
Unfortunately, some players may still encounter stutter and slow frame rates. You are also given FidelityFX Super Resolution in the game settings from AMD and Nvidia's DLSS software. They both work very well in optimizing your system to bring you the best graphics without impact to game performance. So try playing around with those options as well.
If you're still struggling to get your Warhammer 40k Darktide running, check out some more of our articles, like How to Fix Error Code 9999 in Warhammer 40k Darktide and Warhammer 40K Darktide Error Code 4008 – Fixes here on Pro Game Guides.