Weird West takes you to Wolfeye Studios' fantastical and dark take on the Wild West. There are all sorts of dangers ranging from gunslingers to witches and even mythical creatures. Thanks to the new Plague community event, there are even zombie hordes.
The Plague community event in Weird West is the first of many free updates for the game. It brings zombie outbreaks to Weird West and makes encountering zombies much more likely. This may leave you wondering how to participate in the Plague community event in Weird West.
Related: How to get into Quigley's Lantern Room in Weird West
How to join the Plague community event in Weird West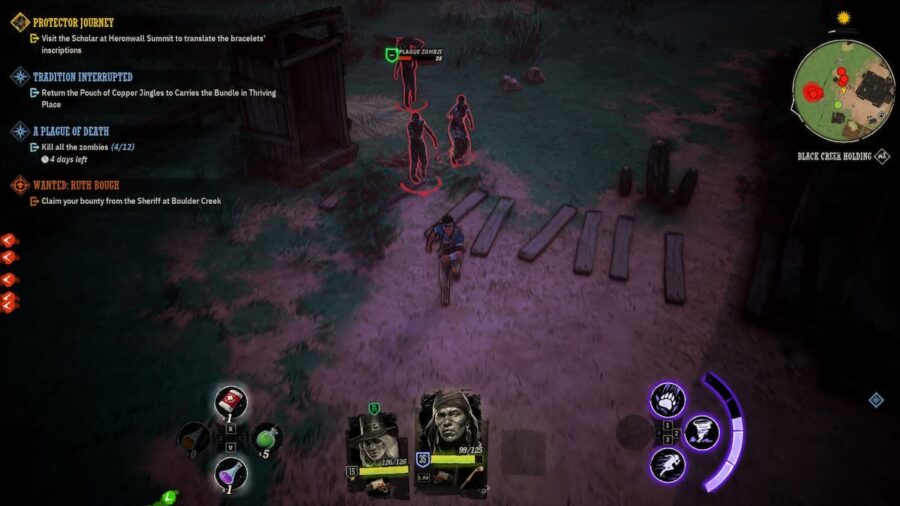 To join and participate in the Plague community event in Weird West, you simply need to make sure your game is updated to the most recent version and play the game. You can encounter zombie outbreaks as random events and in new quests. For example, we encountered a quest to fend off a zombie horde within minutes of starting the game.
This is a limited event, so if you want to participate, you should play as often as you can during the event. No timeline was given for when the event ends, but starting from April 12, 2022, you can fight zombie hordes for a limited time! Check out the trailer on Devolver Digital's YouTube channel too!
For more information on Weird West, check out What to do with Nimp Heads in Weird West and How to play poker in Weird West on Pro Game Guides.