Dragonflight's 10.1 update has introduced a large amount of new content, including the huge new zone under the plains called Zaralek Cavern. In this new zone, valuable loot and treasure await us wayward adventurers. One such treasure is the mysterious Old Trunk sitting in a wagon within the drogdar camp of Glimmerogg. When you try to interact with it, it doesn't open. It's locked! Where's the key, you wonder? Well, turns out, it's closer than you think. Here's how to open up that silly Old Trunk in no time at all.
Where is the key to the Old Trunk in WoW Dragonflight?
The key to the Old Trunk is actually not obvious, but it is close to it. You see, in order to open the Old Trunk, you need to locate five Thieving Rock Mouses, all located within the general proximity of Glimmerrogg. Finding these mice can be a bit of a chore, as Blizzard made sure to make them difficult to locate. Part of the reason for this is because they're so small.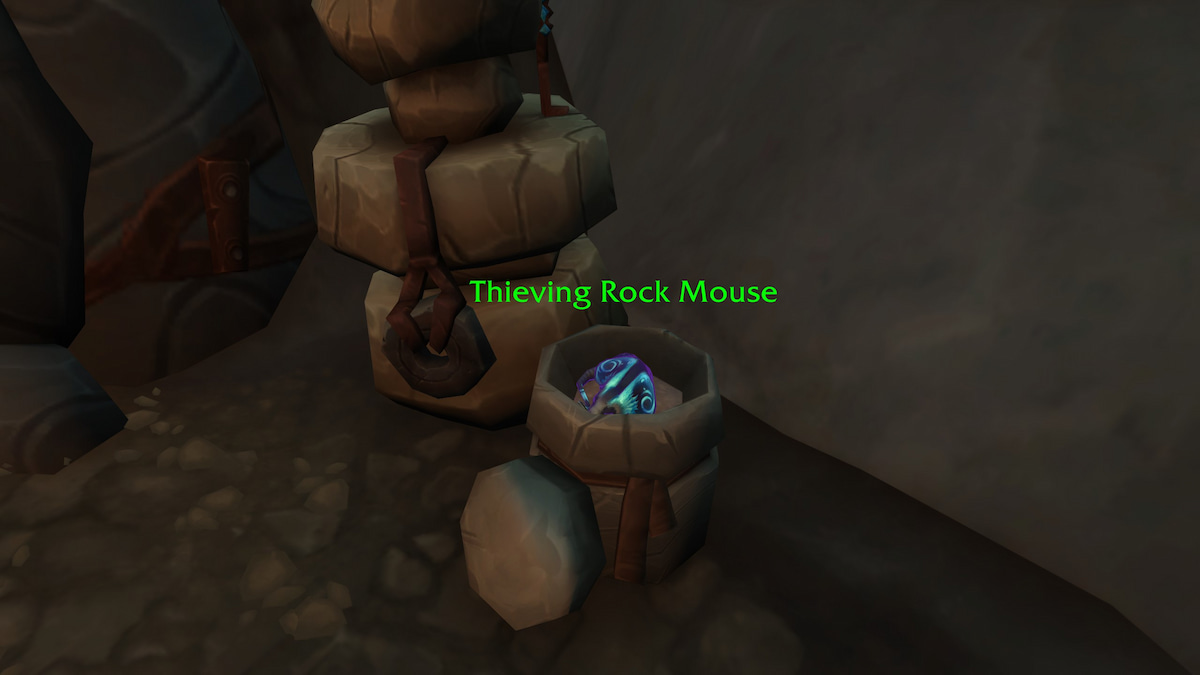 However, we happen to have the specific coordinates of all five mice, making finding them a total breeze for you. If you're not interested in coordinates, you can also use the /target Thieving Rock Mouse command to do just that: target them. Having them targetted does make them easier to find, but we recommend just using the coordinates provided below:
Mouse 1 - 42.67, 82.46
Mouse 2 - 42.15, 80.13
Mouse 3 - 41.67, 82.17
Mouse 4 - 43.69, 83.80
Mouse 5 - 43.03, 82.52
Once you've found all five of these pesky rats, you'll obtain the Old Trunk Key. Take this back to the trunk in Glimmerrogg, and open it up to claim the treasure inside.
What is in the Old Trunk?
The Old Trunk contains the Flightstones, crest pieces, gold, and, if you're lucky, a high-item level that can be upgraded in Loamm. It is completely worth opening this chest, so don't skip it like some others you may. The rewards are more than plentiful enough.
For more quality guides, tips, tricks, and information relating to all things World of Warcraft, check out How to get a Spark of Shadowflame in WoW Dragonflight right here on Pro Game Guides.