Madam Goya, the Pandaren leader of the Black Market, has been a staple of World of Warcraft since Mists of Pandaria. For Dragonflight, she has now set up shop in Valdrakken, the capital city of the expansion.
Where to find the Black Market in Dragonflight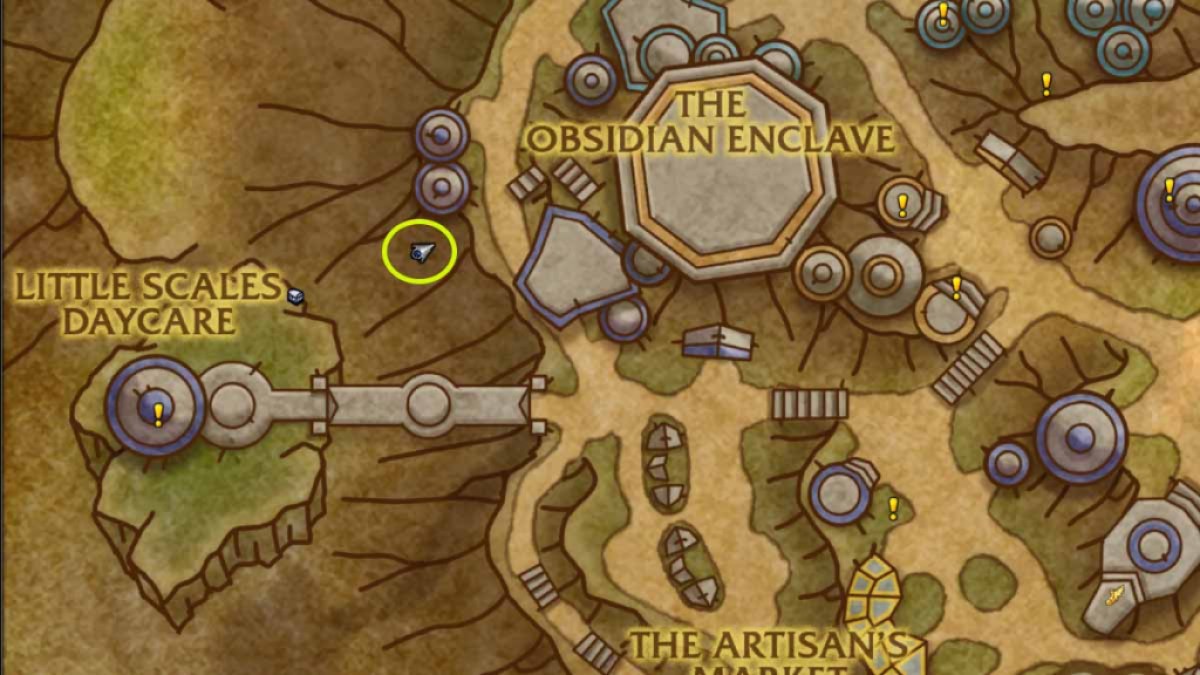 Finding Madam Goya in the Dragonflight expansion requires players to head to the Valdrakken, which will happen naturally as the campaign is progressed through. Once there, hop on the dragonriding mount and glide toward the Little Scales Daycare on the city's west side. Players won't want to glide to the Daycare itself, instead, they'll have to tilt the dragon down, and head into a cave tucked away under the bridge.
Related: How to get the Bright Foreseer Mount in World of Warcraft
Madam Goya and full access to the Black Market Auction House will be inside this cave. Players will quickly discover this is far different from the regular auction house located in the city's main square.
How does the Black Market Auction House work in WoW?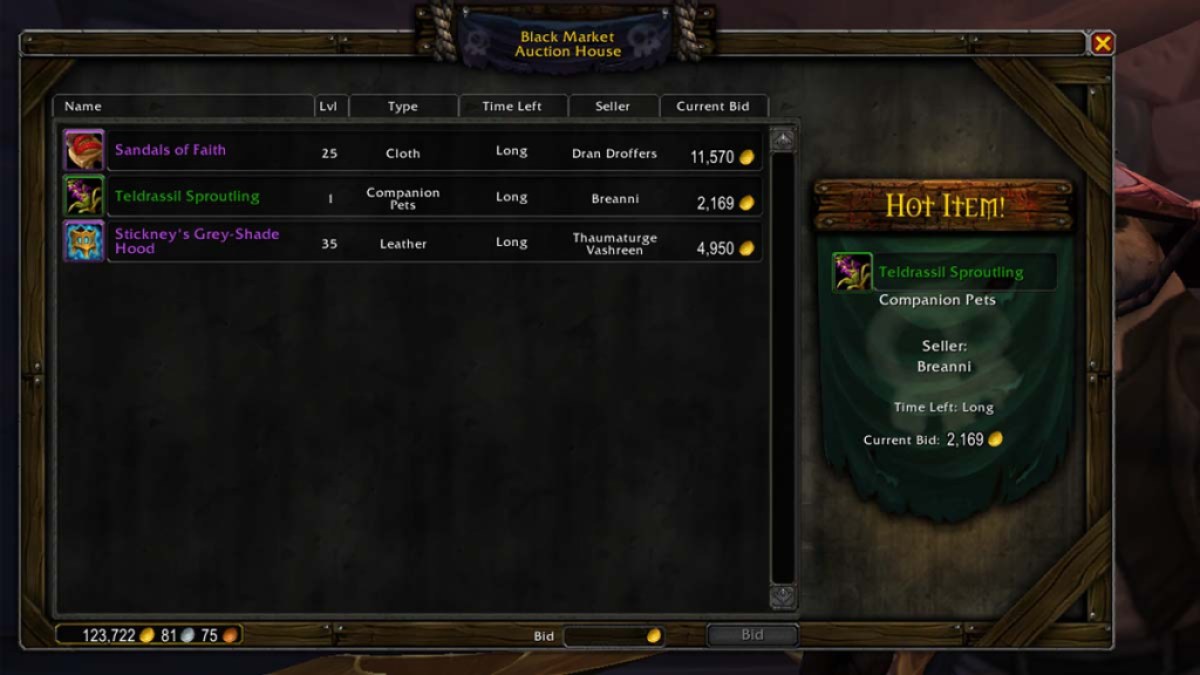 At first glance, it'll seem the same as the regular auction house as players place bids on items, but there are some key differences. The biggest difference is that NPCs fully run this auction house, and actual players aren't able to post items.
The selection of items posted is random, and depending on what's there, the bids can easily climb past 10,000 gold, so it's an expensive game to play. This auction house can be a simple way to get cool transmogs, but be prepared to burn through a lot of gold and compete with many people. Sometimes players will get lucky and see a rare mount posted there, and that's when the bidding can get crazy. With no buyout price available, players will need to stay current on the current bids.
For more World of Warcraft guides, check out How to add sockets to necklaces in WoW Dragonflight on Pro Game Guides.