I find the Molduga a pain to fight in The Legend of Zelda: Tears of the Kingdom. They spend most of their time beneath the sand, only briefly exposing themselves for Link to shoot. Moldugas are still great to farm, though, as their monster parts are even stronger than Gleeoks. They also only stick to one place (spoiler alert; it's the desert), so they aren't hard to find.
Where to find Moldugas in Zelda TotK - All Molduga Locations
As the desert-themed boss in Tears of the Kingdom, Moldugas can only be found in the Gerudo Desert. There are four Moldugas that Link can find at any given time, and they are scattered around the desert. Therefore, it's a good idea to start farming Molduga parts after having most of the desert explored. That way, Link can fast-travel between shrines instead of walking through sand for long periods of time.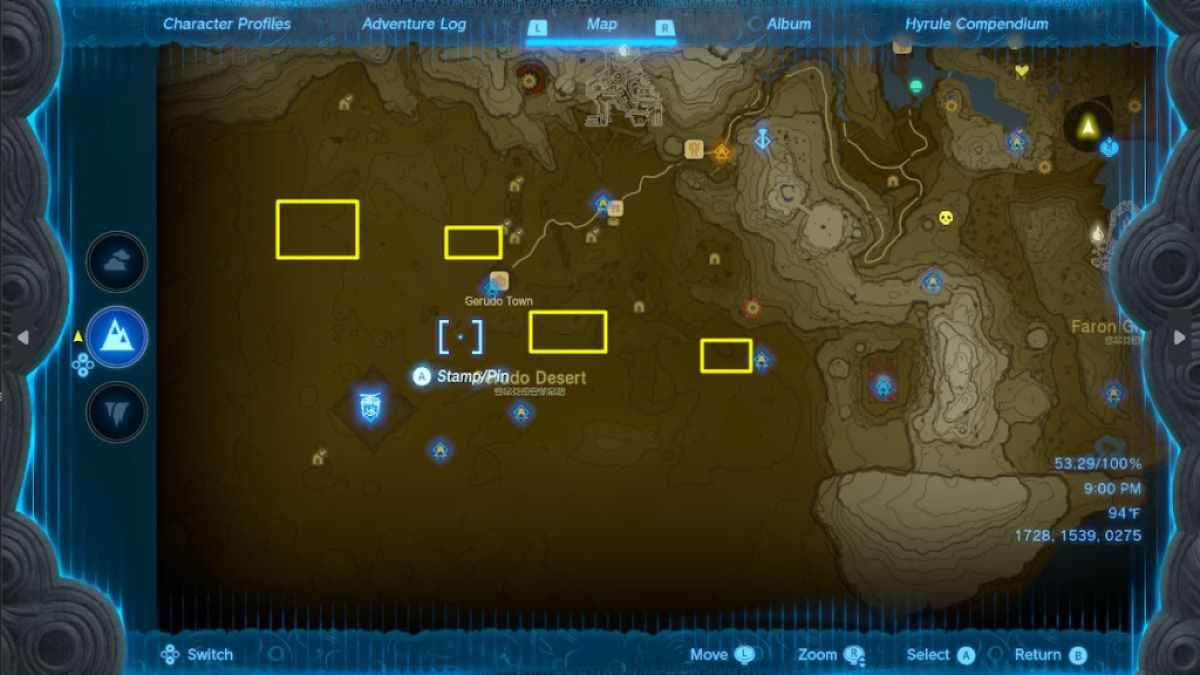 The locations for each Molduga are as follows:
On the northern side of Gerudo Town (coordinates: -4020, -2704, 0049)
To the south of Gerudo Town, west of the Palu Wasteland (coordinates: -3511, -3162, 0038)
By Siwakama Shrine, north of the East Barrens, which can be found in the southeast corner of Gerudo Desert (coordinates: -2686, -3289, 0004)
In the Torma Dunes, all the way on the western edge of Gerudo Desert (coordinates: -4775, -2770, 0031)
Related: All Lynel Locations (Map) in TotK – Zelda Tears of the Kingdom
How to beat a Molduga in Totk - Zelda Tears of the Kingdom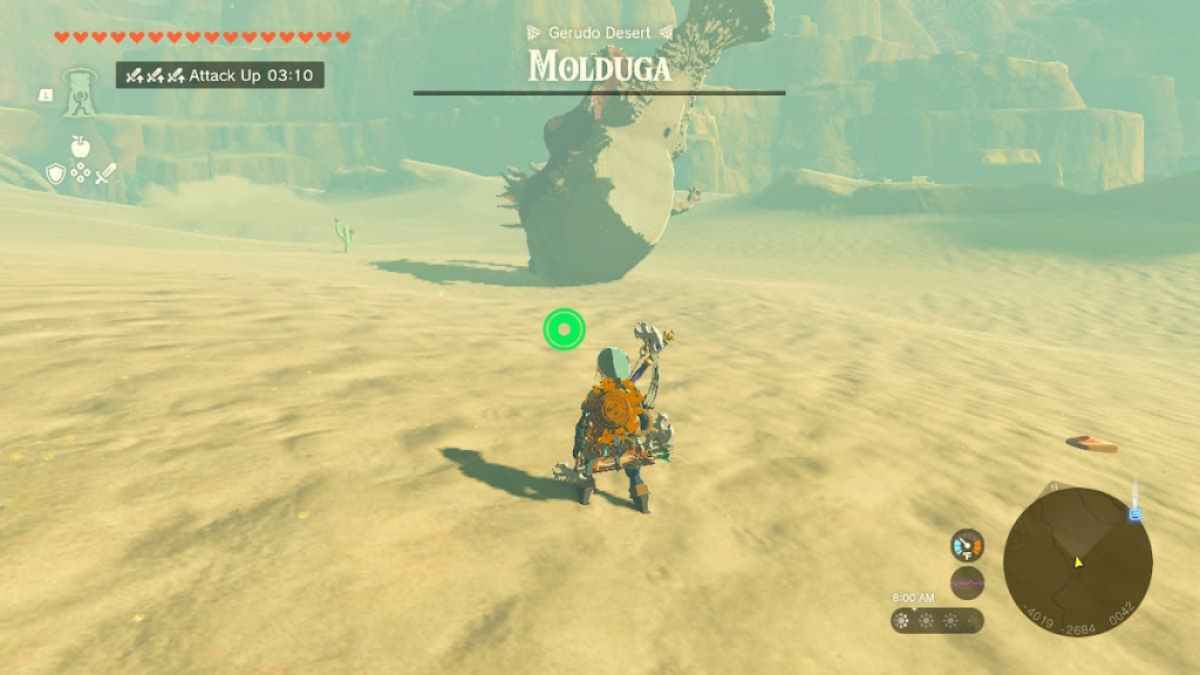 Before trying to face off against any Molduga, the most important thing to do is to stock up on arrows. To get a Molduga to come out of the sand, Link needs to drop something on the sand to lure it out. The easiest way to do this is with arrows. Link can use other foods here instead, but that would involve getting very close to the Molduga.
When the Molduga approaches the item, it will leap into the air. This gives Link an opportunity to start firing away with his bow and arrow. If the Molgduga gets hit enough times, it will stun, allowing Link to walk up and start whacking at it. Cycle through this process until the Molduga's health is gone.
Want more Zelda Tears of the Kingdom guides? Pro Game Guides has you covered with All Hinox Locations (Map) in TotK – Zelda Tears of the Kingdom.