It may seem jarring for players to go from Breath of the Wild, where they could warp anywhere across the map, to The Legend of Zelda: Tears of the Kingdom, where they need to discover Hyrule once again. Exploring the world gets a lot easier with Stables, though. When Link has access to a nearby horse, he can spend less time getting from place to place. Here is where you can find every Stabel in Zelda: TotK.
Where to find all Stables in TotK - Zelda Tears of the Kingdom Stable Locations Map
There are 15 total Stables in Tears of the Kingdom. Most of them are spread out, so Link is never far from a horse. There is at least one stable by each of the four main objectives that start out the game (by Goron City, Gerudo Town, Rito Village and Zora's Domain). Through exploring the overworld, I found that there was hardly a big objective in the game that didn't have a stable reasonably nearby.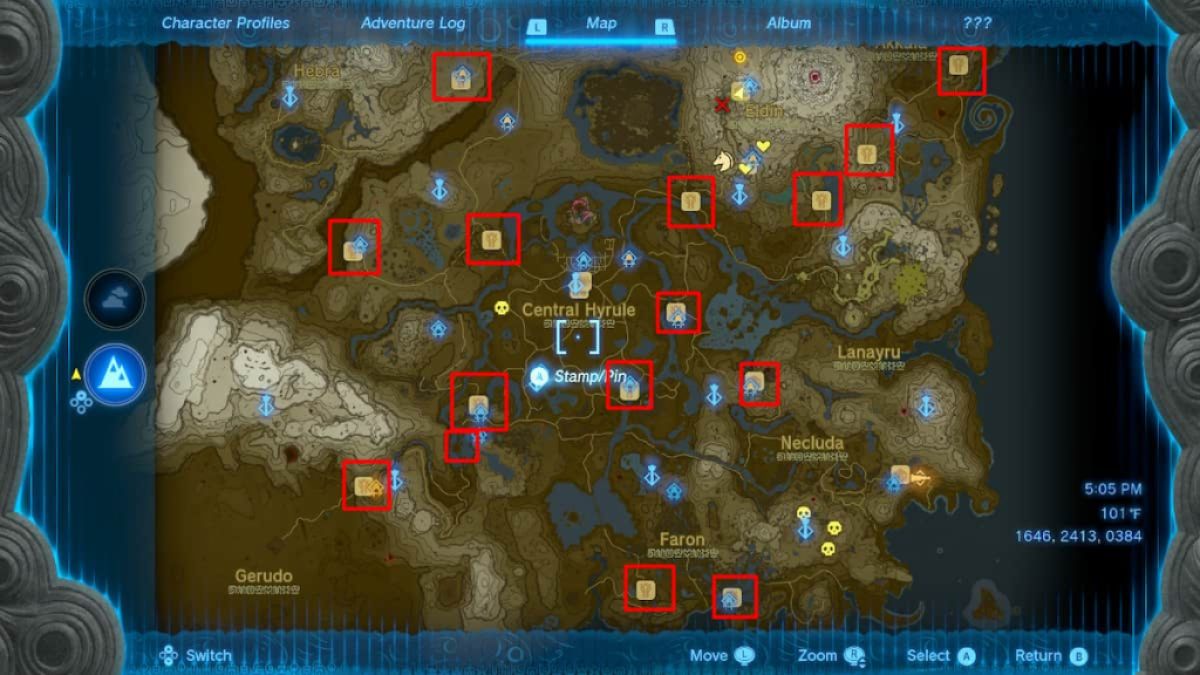 Riverside Stable: In the middle of the map, slightly below Whisteling Hill in Hyrule Field

Wetland Stable: Below Rebonae Bridge, which can be found west of the Lanaryu Wetlands
Outskirt Stable: Just west of the Colloseum Ruins by the Great Plateau
Mini Stable: South of the Outskirt Stable, just past the Digdogg Suspension Bridge
Tabanthia Bridge Stable: On the west side of the map, just south of Mount Rhoam
Snowfield Stable: To the east of the Hebra Mountains in the upper left corner of the map
New Serrene Stable: Directly north of the Breach of Demise, which can be found west of Hyrule Castle
Related: How to reach the Second Shrine in Zelda Tears of the Kingdom
Gerudo Canyon Stable: Found on the road west of Gerudo Canyon on ground level

Highland Stable: Right next to Fural Plain, which is south of Lake Hylia
Woodland Stable: West of Pico Pond, which is located on the border of Hyrule Field and the Eldin Province up north
Foothill Stable: South of Death Mountain at the end of the road that leads north from the Lanaryu Wetlands
South Akkala Stable: Just north of the South Akkala Plains, nestled in between that and Death Mountain
East Akkala Stable: In the northeastern corner of the map below the Ancient Tech Lab
Dueling Peaks Stable: Directly east of the Dueling Peaks, which are the two large mountains on the east of Hyrule Field
Lakeview Stable: Overlooking Lake Floria from the south in the Faron Province
Want more Tears of the Kingdom guides? Pro Game Guides has you covered with Where to farm Spicy Peppers in Zelda Tears of the Kingdom.