You'll have many chances to build and and use your imagination in The Legend of Zelda: Tears of the Kingdom. One fun side activity you can do that ties into this is helping Addison place signs for Hestu around Hyrule. He seems a bit hapless, but with your help, you'll get those signs up in no time. Here's how to do it.
How to keep Addison's sign propped up in The Legend of Zelda: Tears of the Kingdom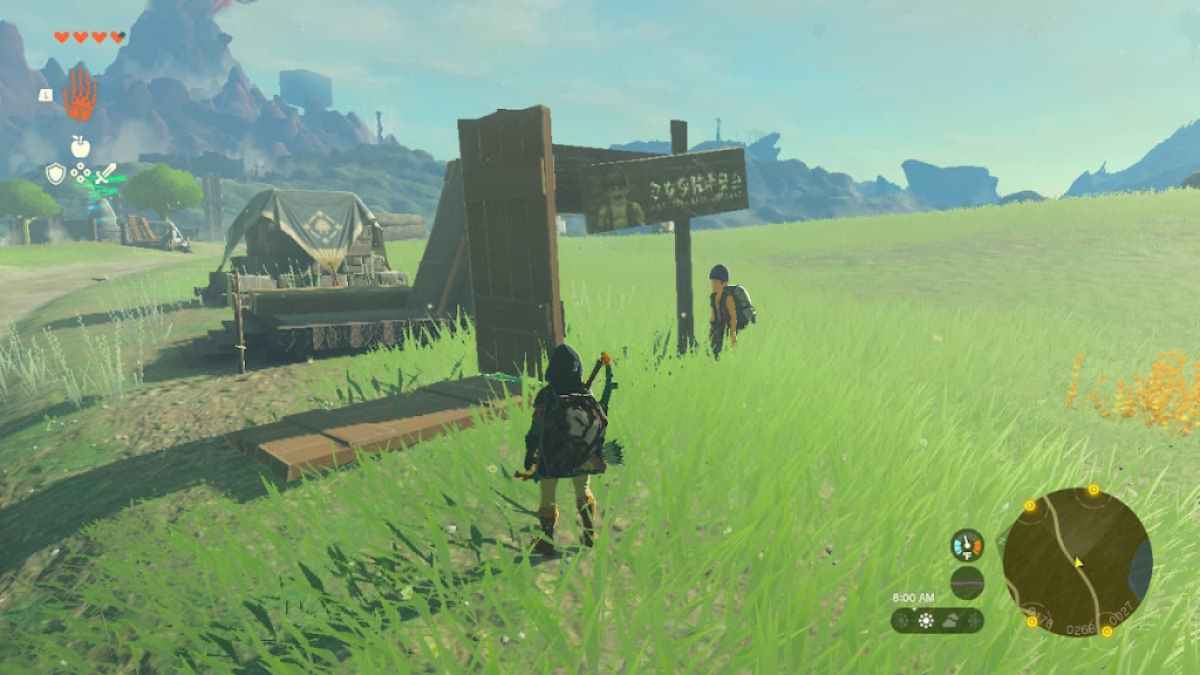 When you first talk to Addison, he'll struggle for a bit with the poorly balanced sign. If you tell him to Try Letting Go without touching anything, the sign will fall, and Addison will go back to holding it up.
You should be able to find simple building materials at any location you find Addison. If you use the L trigger to activate the Ultrahand ability, you should be able to use the nearby materials to build a simple L shaped prop. Place the L shaped prop up against the sign post, then ask Addison to Try letting go.
After a short animation, Addison will thank you profusely and secure the sign so the prop is no longer needed. He'll even give you some rupees, food, and materials as thanks. For example, I received 20 Rupees, one Energizing Veggie Rice Balls, and one Puffshroom when I helped him in Mabe Prairie.
Related: How to get Portable Pots in Zelda Tears of the Kingdom
Where to find Addison in The Legend of Zelda: Tears of the Kingdom - All Coordinates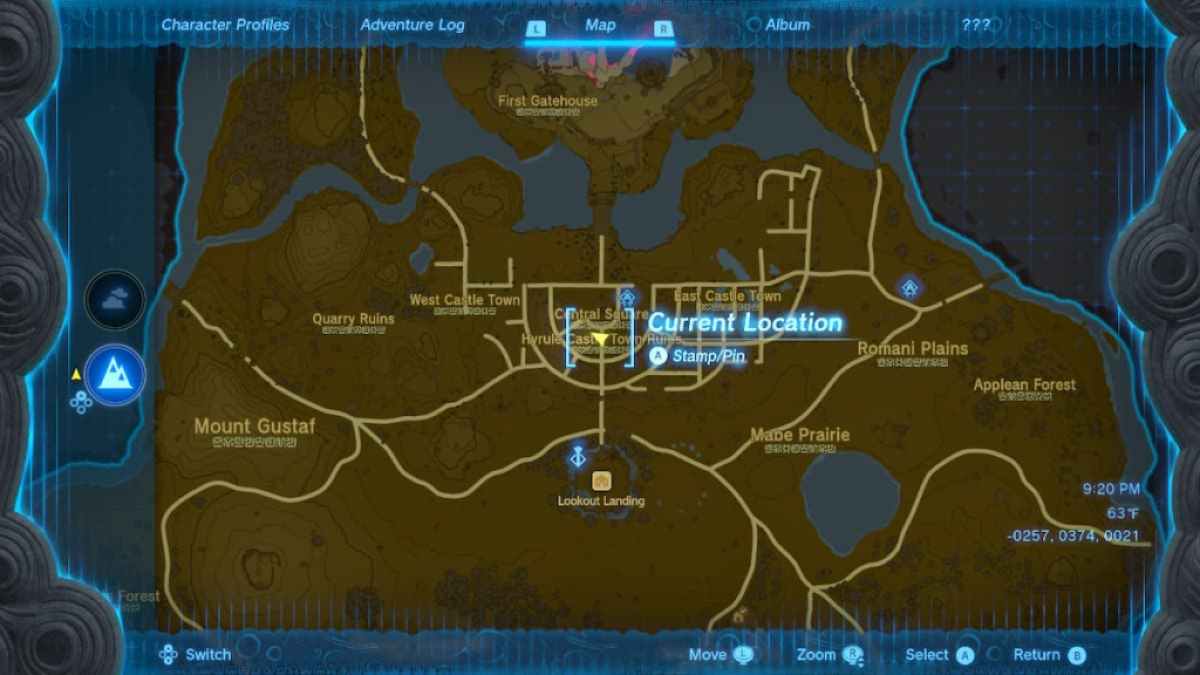 The first time you'll find Addison will likely be shortly after returning to the surface. He can be found near Hyrule Castle. After helping Addison in this location, you are likely to find him in other spots around Hyrule. So, far we've found him in one other location. Here is a list of all of the coordinates we've found Addison at. This list will be a work in progress as we find Addison all around Hyrule.
Hyrule Castle: -0257, 0374, 0021
Mabe Prairie: 0182, 0270, 0027
Looking for more help in The Legend of Zelda: Tears of the Kingdom? Check out How to beat Hinox in Zelda Tears of the Kingdom here at Pro Game Guides.