Zenith: The Last City takes the MMORPG genre and injects it with VR, allowing players to explore and experience the world in virtual reality, evoking images of Sword Art Online. Players can climb and glide practically anywhere in the world, fight monsters, and engage with other players and the community. One thing to note is that Zenith: The Last City was released in early access, so we are writing this review with that in mind.
Related: Why can't I select my Shard in Zenith: The Last City?
Where Zenith: The Last City shines is its gameplay and world. There are layers to the interesting lore of the world for the player to uncover as they progress. Moving through the world is a joy thanks to gliding and the ability to climb nearly any surface. In the world, players can find various loot and ingredients that can be used in cooking and crafting.
These two systems are incredibly fun, especially the cooking, and let players outfit themselves with the gear they need. Cooking is a vital aspect of Zenith: The Last City as it is how the player heals. Not only can they heal themselves, but they can shove food into their allies' mouths to heal them after combat. On that note, combat is a blast. Players can wield swords or magic gauntlets and either slice their foes to bits or blast them with powerful spells. Abilities are tied to specific gestures that prevent the player from feeling like they are just waving their arms around recklessly.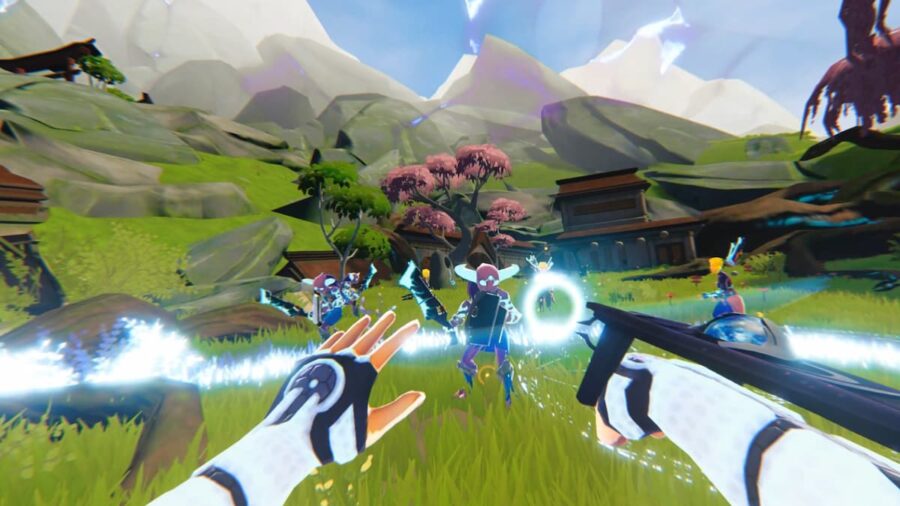 But there are some areas where Zenith: The Last City is lacking or needs polish. Limited character customization options leave most avatars appearing the same or extremely similar. The VR MMO also features only two classes—though subclasses expand these further. So while combat feels great and is loads of fun, there isn't all that much variety to it.
The UI itself leaves something to be desired. Currently, there are just colored boxes that don't reflect the delightful world of Zenith: The Last City. It can also be hard to find information while scrolling through the menu as a result.
A big drawback for Zenith: The Last City is missing features that are standard in other MMOs. Besides cooking and crafting, there are no other life skills or professions such as fishing, blacksmithing, etc., for the player to enjoy. Another big feature missing that many players enjoy is PvP.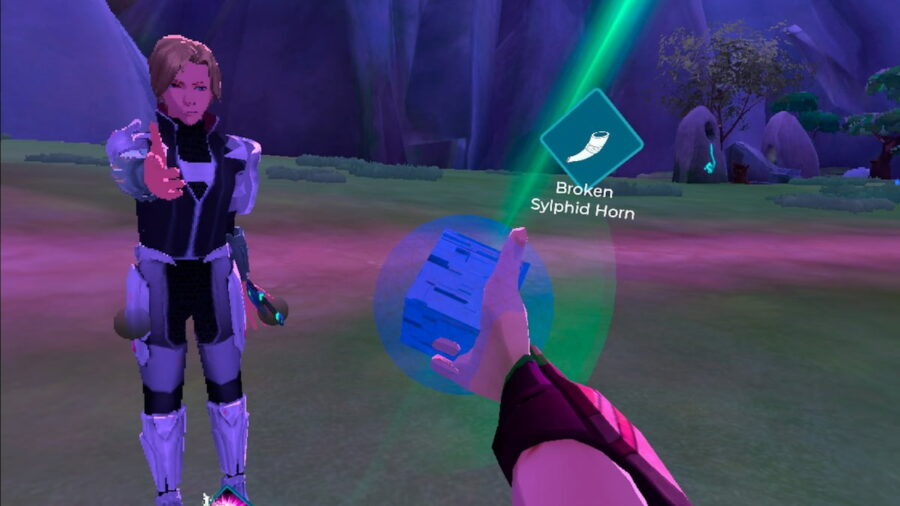 | | |
| --- | --- |
| Engaging and unique combat. | Limited character customization. |
| A beautiful world to explore. | Only two classes. |
| Can be played solo or with a group. | UI feels unfinished. |
| Crafting and cooking are fun and unique. | No PvP. |
| There is a logout button. | Lack of life skills/professions/player economy. |
Verdict - Yes/Wait for more content.
If you are a VR or Sword Art Online fan, Zenith: The Last City is a must-have. Despite its early access status and current flaws, the game is an absolute joy to play and only promises to get better thanks to the delightful community and communicative developers. That being said, others may want to wait for more content as currently, some standard features and options are missing in Zenith: The Last City that other MMOs have—but these should be fixed with future updates.
For more information on Zenith: The Last City, check out How does combat work in Zenith: The Last City and How to mute yourself and other players in Zenith: The Last City on Pro Game Guides.