One of the key areas where Albion Online excels is in its various weapons. Each weapon is unique and adds certain gameplay mechanics when wielded. With constant nerfs and buffs, the weapons meta can shift quite often, and players are expected to adapt accordingly. However, some weapons are simply always viable choices, owing to their steadfast characteristics. We've gone through the trenches and brought forth a list of some of the best weapons you can use in Albion Online.
Bloodletter
Strongly believed by many players to be the most versatile weapon in the game, the Bloodletter is one of the best all-rounder weapons you can play. It is viable for any type of content in the game, from PvE to PvP. Apart from that, it adds a lot of mobility and damage to your kit. And when it comes to its ultimate—well, the Bloodletter can effectively one-shot any opponent below 40% health, making it a proper executioner item.
Permafrost
The Permafrost is one of the best mage weapons you can pick up and master in Albion Online. It does tons of AoE damage, adds great mobility to your kit, and has immense crowd-control potential. Owing to these characteristics, it is a great weapon for battle in medium to large groups. If playing as a mage with lots of AoE and CC damage is your thing, this item is perfect for you.
Related: How to get a mount in Albion Online
Carving Sword
The Carving Sword is another extremely versatile melee weapon, thanks to the good chunk of utility it can provide in group battles. The ultimate ability this weapon offers applies debuffs to enemies, deals damage, and also provides good mobility. By using the Heroic Charge ability in the first slot, you can also gain stacks that increase your movement with each stack. All in all, the Carving Sword is a great melee weapon for utility, damage, and agility.
One Handed Mace
As a tank weapon, you might assume the One Handed Mace is only good in group fights—but you'd be wrong. This weapon is frequently played as a bruiser by tons of players thanks to its decent mobility and CC. It can be used to destroy enemies in a wide range of content across Albion, from solo to ZvZ. Pair it up with a Mistcaller for lower cooldown, or use a Leering Cane to add more CC.
Related: 6 best MMOs to play solo
Regular Bow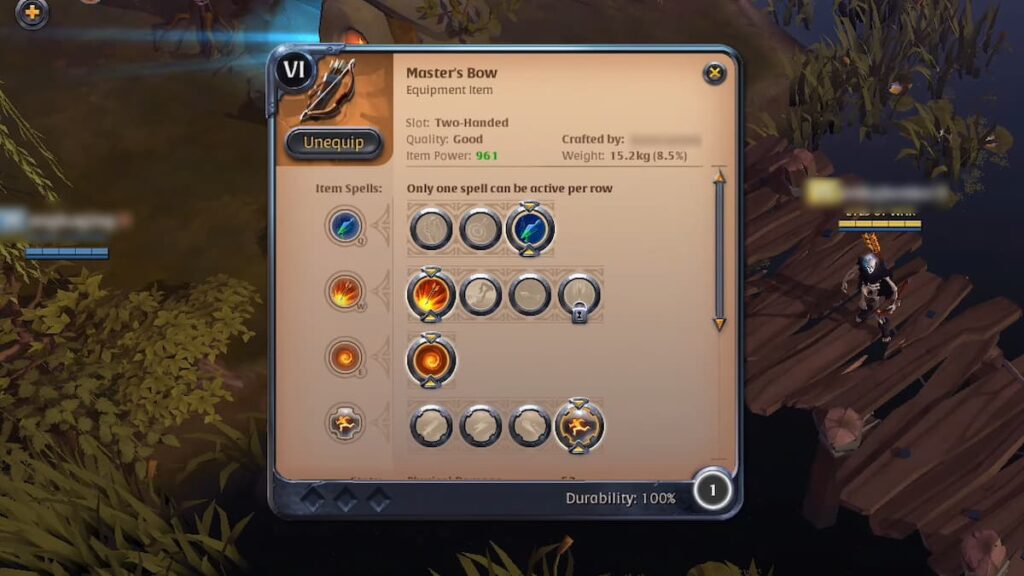 It might not be the best weapon for group combat, but when it comes to 1v1 fights, the Regular Bow simply decimates opponents. With extremely high single-target damage, constant CC, and good mobility, enemies who come face to face with one will find it near impossible to get close. However, it takes a bit more skill to wield this weapon to good effect in large group fights.
Greataxe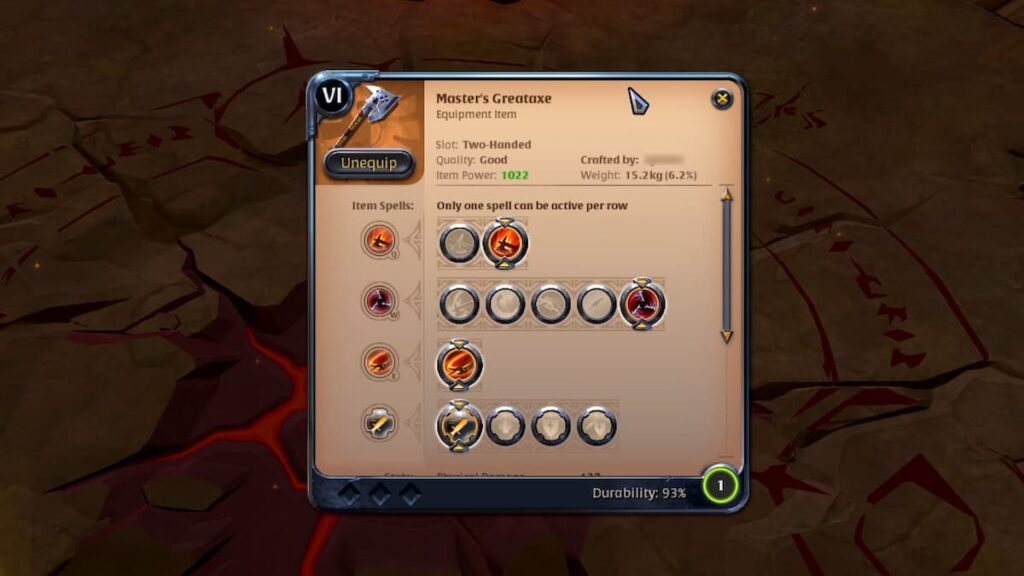 Coming in at last but most definitely not the least is the Greataxe. It is perhaps one of the most beginner-friendly weapons in the game, and newer players will have a great time learning the basics of combat while wielding this weapon. It has no skillshots, deals lots of bleed damage to enemies, and is perfect for constantly keeping the pressure up. Furthermore, it is viable from solo content to ZvZ and is basically a beginner's lesson at being merciless.
Looking for other great MMORPGs to play? Check out the Best MMOs and MMORPGs on PC, here on Pro Game Guides.