It has finally been released, well in early access, but Baldur's Gate 3 is here, and even though it's an early access title, Act 1 is still a whopping 20 hours long! The developers behind the game are no other than Larian Studios, who created the amazing Divinity: Origin Sin titles! Baldur's Gate 3 uses Dungeons and Dragons 5th Edition as it's roots, so get used to a lot of missed hits and bad luck, as it's all down to the rolls of the dice!
As Baldur's Gate 3 is a story-driven game, of course, there are a plethora of special companions you can recruit on the journey; some might fit your party well, others might not; it all depends on how you want to play it! Each companion will be unique, as they'll all have a distinctive personality, different stats, abilities, equipment from each other. In Act 1, there are 5 companions you can recruit. However, you are only allowed a max party of 4! So choose your companions wisely!
The companions you choose might not like each other, as their alignments will clash, so it's not just their stats or class that matters!
Companions List
Here's a look at all of the companions you can recruit in the first act of Baldur's Gate 3:
Shadowheart - Class: Cleric (Trickery)
Shadowheart is a High-Elf Tricker Domain Cleric and is a dark disciple of Shar! She was sent on a suicide mission to acquire an item of great power by way of theft. Due to inner conflicts with her faith and strange magic, Shadowheart has acquired many enemies all over Baldur's Gate. The High-Elf also seems to be hiding a long-buried secret deep within.
Shadowheart is the first companion you meet on your journey; she can be recruited right after the tutorial.
Gale - Class: Wizard (Evocation)
Gale is a Human Wizard, but he aims to be something much more, he has goals of becoming the greatest Wizard in all of Faerum, yet his thirst for power, has led him to disaster. A highly destructive orb beats in his chest, which has the explosive capacity to level an entire city. How he got into this predicament is something you have to find out on your journey.
You can recruit Gale not long after your first fight alongside Shadowheart.
Astarion - Class: Rogue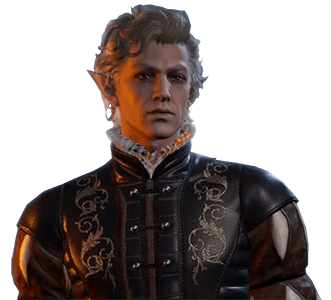 Astarion is a High-Elf Rogue, who has a fascinating past, as he was once a vampire spawn, serving a sadistic and extremely evil master until he was snatched away from that life. Now, he's trying to put his traumatic past behind him can walk in the light, but is that truly possible?
Astarion can be found near your first battle, after meeting Shadowheart.
Lae'Zel - Class: Fighter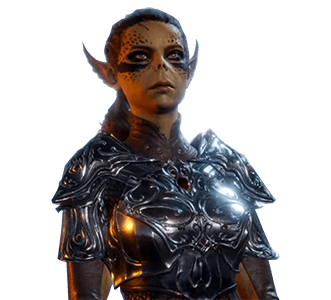 Lae'Zel is a Githyanki, a new race in Baldur's Gate 3. She's an extremely ferocious fighter, even to the standards of the Githyanki, but can she prove herself worthy of rejoining her people? Well, that's if they don't kill her first.
Lae'Zel is actually one of the first people you meet; however, you cannot recruit her until later on in the game. She's found in a cage suspended in the air not long after you meet Gale.
Wyll - Class: Warlock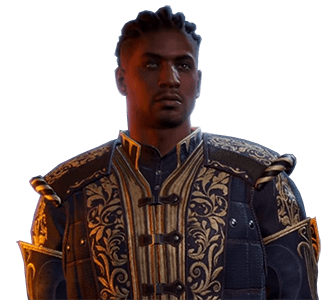 Wyll is a Human Warlock who is also a Noble, by way of birth, but he keeps his pact with his devil on the down-low. Yet he's desperate to escape the bargain - even if that means saving what he hates, to potentially escape the deal that has been made.
Wyll can be recruited in a camp where he's training a young Tiefling.