Arabella is one of the young Tieflings you'll come across in the Evergreen Grove during the first act in Baldur's Gate 3, and you'll get a chance to save her by persuading the druids. Later on, you will come across her in the Shadow-Cursed Lands, where she gets separated from her parents and asks you to find them. You need to know the exact location to complete Arabella's quest, so here's where to find Arabella's parents in BG3.
Where to Find Arabella's Parents (Map) - Baldur's Gate 3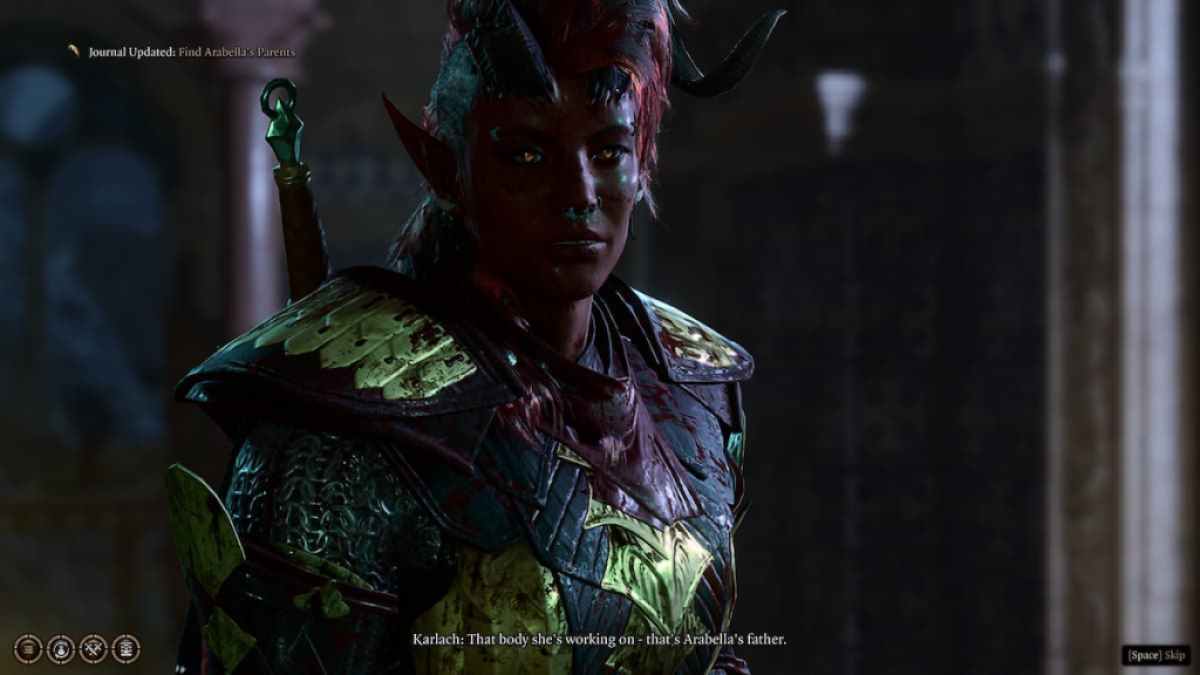 Arabella's parents were dead in my playthrough, but this may be different for you, depending on how you dealt with the druid situation in the first act. For instance, I chose to save Arabella from Kagha and brought her back to her parents at Evergreen Grove.
Later on in Act 2, I found Arabella standing in front of the Graveyard located west of Reithwin Town—this is where you'll get the quest from Arabella to save her parents. She also requests your character stay at your camp; when this happens, I recommend allowing the little Tiefling to join your group. While this NPC cannot become a party member, inviting her to camp will introduce her to Withers, progressing Arabella's storyline.
You can find Arabella's parents at the House of Healing in the Shadow-Cursed Lands (also the location for Malus Thorm), which is best infiltrated covertly. There are other sisters on patrol duty at the House of Healing, so use the invisibility potion while exploring the halls of this house.
Related: BG3: How to Defeat Gerringothe Thorm in Baldur's Gate 3
Where is the House of Healing in BG3?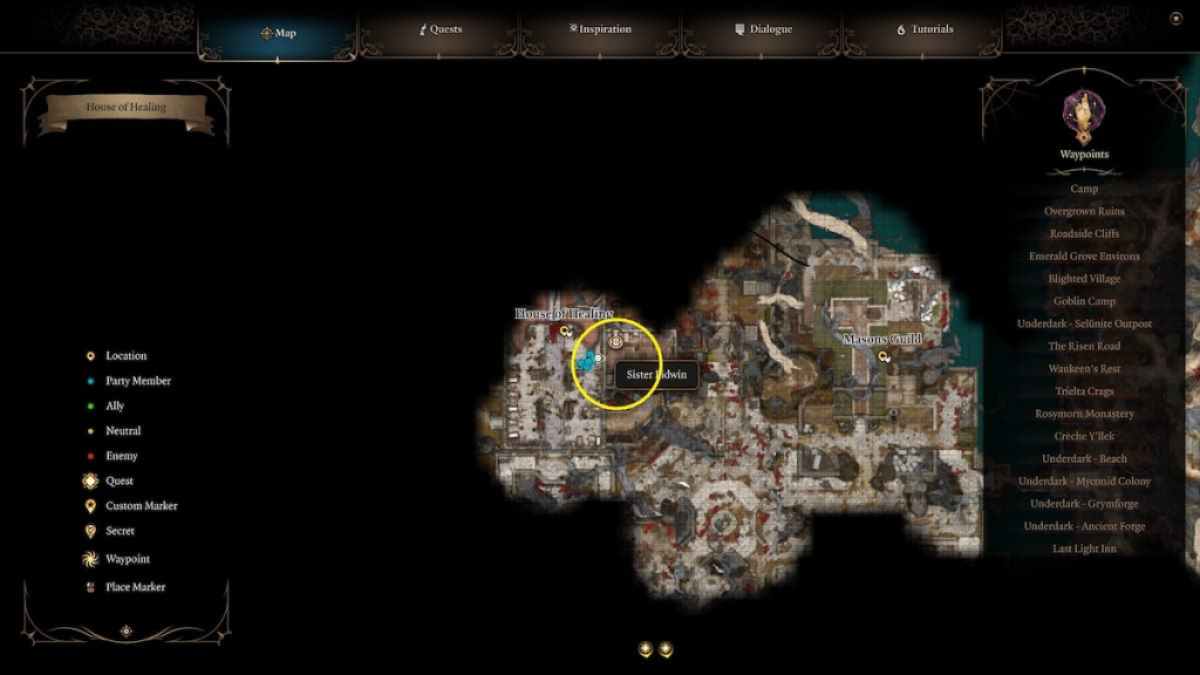 Arabella's parents — Locke and Komira — are located inside a patient's room in the House of Healing (X: -181, Y:14). (Check the yellow circle on the map image above to see the exact location of this room.) You'll notice Sister Lidwin working on their bodies; convince the sister by sleight of hand and deception to further investigate the bodies.
Related: BG3 – How to Cure the Shadow Curse
How to Speak to Arabella's Parents in BG3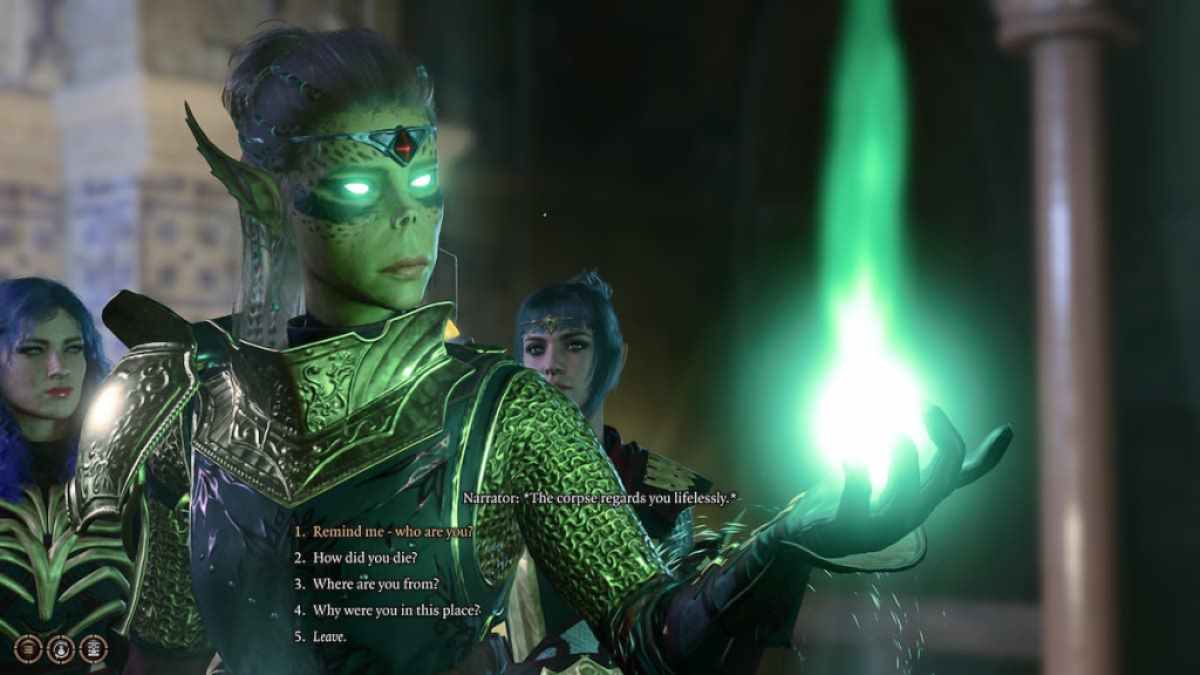 To speak to Arabella's parents, you'll need to perform the Speak with Dead spell (can found on equipment or scrolls if you don't have a level 5 Bard or Cleric). Interacting with Arabella's parents reveals Locke and Komira followed Zevlor, only to be betrayed and get captured.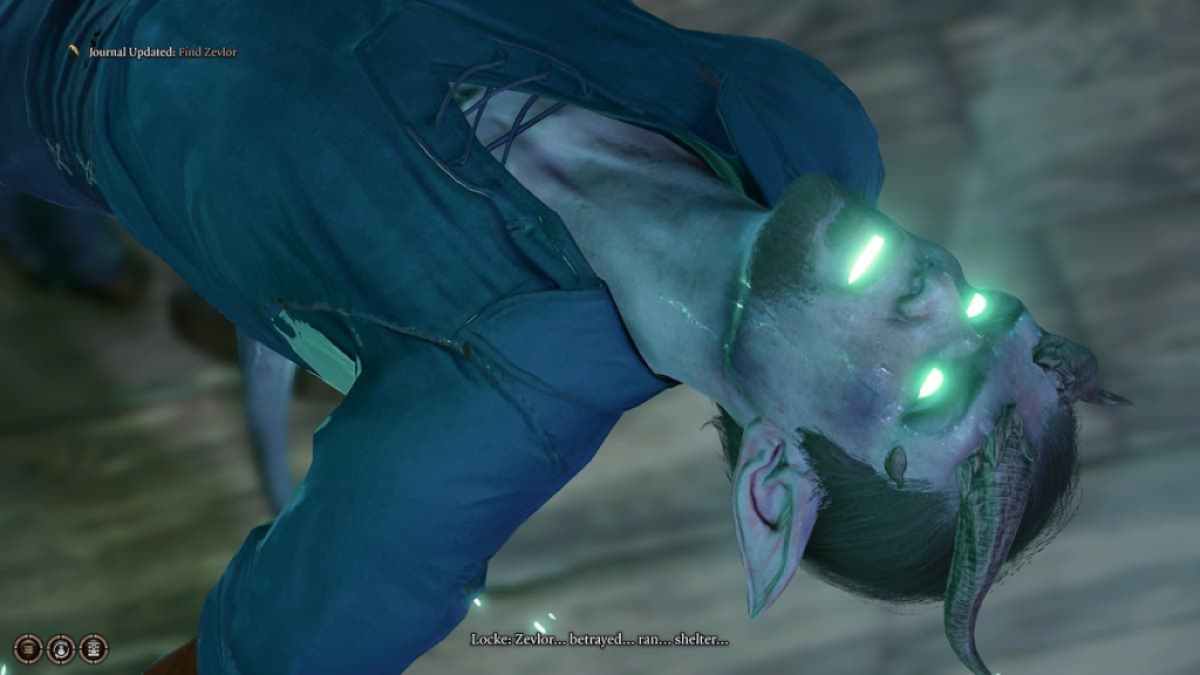 Ask the following questions first to get a clear picture of Locke's predicament:
"How did you die?"
"Why were you in this place?"
"Remind me - who are you?"
After learning the truth from the corpses, return to your camp and speak to Arabella; she won't accept the truth about her parent's death at first, and you must leave her alone for a while. Return to Arabella when tempers have calmed, and let Withers explain the way of the weave—Arabella has powerful magic, and she must journey alone henceforth to discover that power.
Arabella accepts her parent's fate and starts behaving rationally; she will stay in the camp for awhile, before moving on to her journey. She thanks you for finding her parents, and in return, you'll be rewarded with Arabella's Shadow Entangle conjuration spell, which can be used to entangle undead and shadow beings.
For more Baldur's Gate 3 help and information, check out How to get the Githyanki Egg in BG3, Baldur's Gate 3 Gale Build Guide, and more here at Pro Game Guides!