One of the best entry-level jobs that attract a lot of people in BitLife is the post of receptionist. It is mainly due to the decent salary compensation and the entry barrier for the job as it only demands users to have a high school degree. So, to get the receptionist job in BitLife, players must graduate high school and look for a job titled - receptionist(corporate) from the jobs section.
How to get a high school degree in BitLife
By default, your parents or your guardians will enroll you in elementary school after you turn 5. Age up and continue your studies till you graduate high school. Also, it's not necessary to maintain the smarts parameter above 90 to get the receptionist job. So, you can have all the fun you want to in school. Still, try to stay away from things like drugs or serious crimes like murder to prevent any unwanted expulsion.
How to get the receptionist job in BitLife
After graduating high school, you can apply for a receptionist job. Visit the Full-Time jobs section by clicking the Jobs icon from the main menu. Now, browse the listing for a post titled receptionist (corporate) with the bell icon adjacent to its name.
Apply for it and get the job. Sometimes, the employer may reject you if you have the Looks parameter below 50. In such instances, improve your Looks stat by hitting Gym and visiting Parlours. Reapply for the interview in a few years' time, and you will clear it without any issues.
Remember, if you cannot find such a post in the list. Don't worry! Simply age up to refresh the complete listing.
How to become a receptionist with a male supervisor in BitLife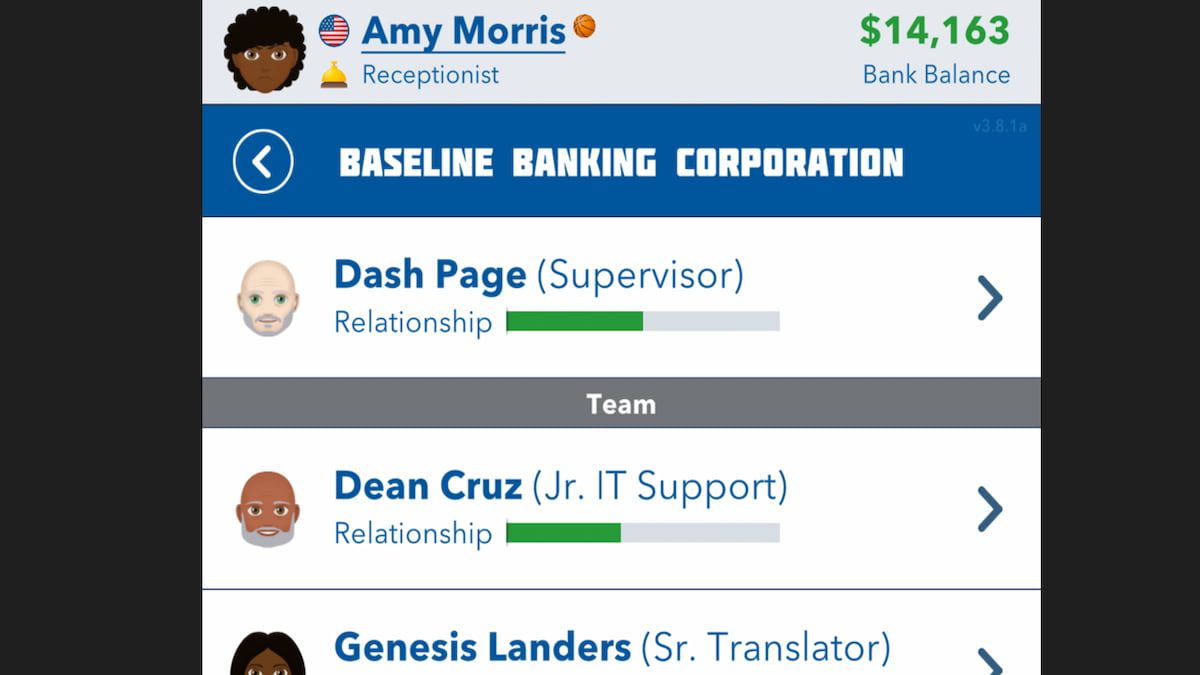 If you are trying to become a receptionist as part of the Nine to Five challenge, in addition to getting the job, you should also have a male supervisor. Unfortunately, there is no way to finish this objective apart from getting a male supervisor randomly. So, if you don't have a male supervisor, quit the job and reapply to a different company till you get one.
For more on BitLife, check out How to become a Mortician in BitLife or How to become a Professor in BitLife on Pro Game Guides.