BitLife is a text-based simulation game that allows its users to mimic and simulate real-life scenarios. One such simulation scenario that is sought after by most players is to have children in BitLife. Similar to real life, to have a virtual child in BitLife, you need to have intercourse with other men or women, depending on your gender. For the sake of this guide, we are explaining it from the viewpoint of a woman as most challenges, like Wet N Wild, requires the player to have children while being a female character.
How to get pregnant in BitLife
As mentioned earlier, you must sleep with or have intercourse with men to get pregnant. To do this, you must use the Hook Up option from the Activities tab of the interested party. The interested party may be your co-worker, fellow students in college, or a random person you met on a dating app. While being intimate with your favorite person, make sure not to use contraceptives or condoms. The option will always appear before you have sex. So, tick the right button and don't mess it up.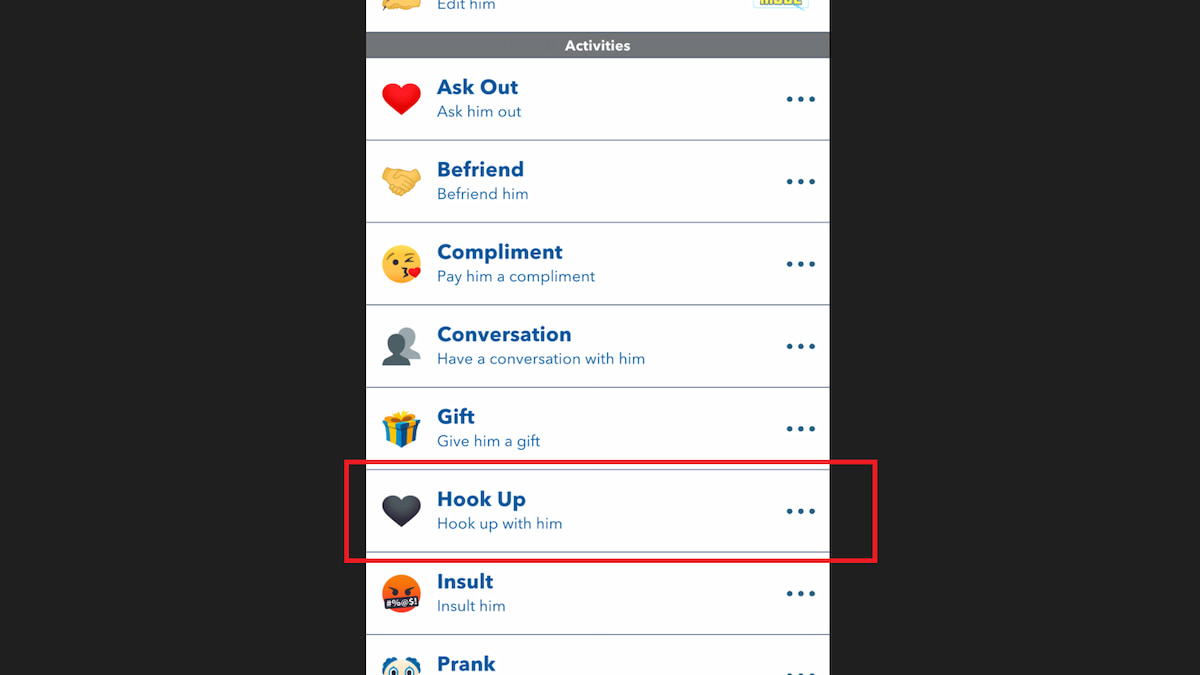 Sometimes, the other party may not be interested in being intimate with you. In such scenarios, you must improve the relationship rating/meter with them. You can indulge in any of the following activities to increase your relationship with any particular individual.
Related: Can children inherit Startup Businesses in BitLife?
Spending Time
Gifting
Complimenting
Conversation
Asking out
Pranking
Once your relationship has improved with that individual, use the Hook-Up option and get pregnant. After getting pregnant, you will give birth to a child the following year. Repeat the process again and again with the same, or a different individual, if you want to have multiple children.
How to adopt children in BitLife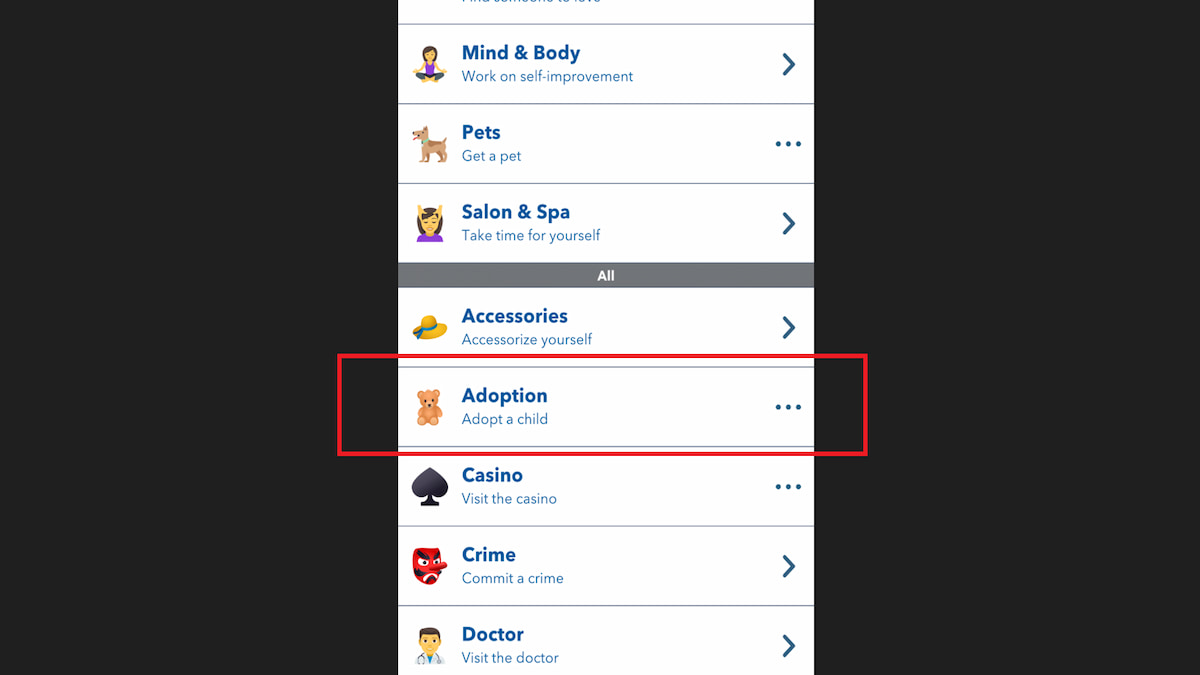 If you are not interested in having biological children, you can always adopt children using the Adoption option from the activities tab. Remember, to adopt a child. You must have a minimum of $50,000 in your bank account. So, ensure that you have a job with a steady income before approaching the agency.
For more on BitLife, check out How to sleep with your co-workers in BitLife or How to have perfect relationships in BitLife on Pro Game Guides.