We're taking a look at how to solve Braindom Level 15! This one is a bit confusing because the salt isn't going onto the salad and how else are you going to taste the flavor of it? Well, we'll explain exactly what you need to do answer this puzzle in Braindom.
Braindom Level 15 Puzzle
The salad needs more salt! You have a salt shaker available to you, and all you'll need to do is get the salt out of it and onto the salad.
Hint: Think about how you'd get the salt onto the salad in real life... give it a shake?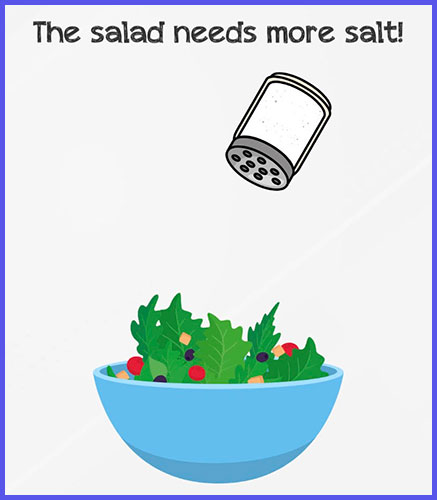 Braindom Level 15 Answer
You've no doubt grabbed the salt shaker and tried to slide it all-around to get out the salt. Well, that's not how you do it. You can get the salt out by physically shaking your phone! That's right, just shake your phone around and the salt will come out.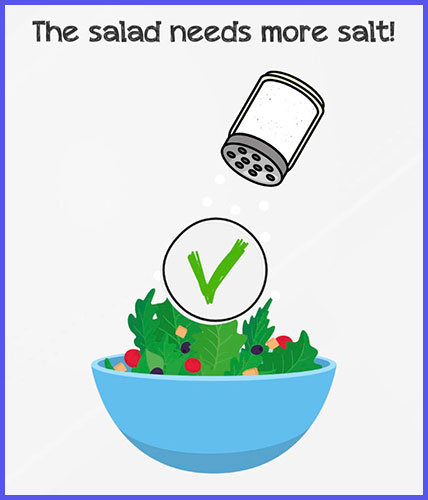 The majority of new age phones have accelerometers in them and can sense that they are being moved! So, when you give the phone a shake, it sends a signal to the application and salt comes out of the shaker!
That's everything you need to know to solve Braindom Level 15! If you want all of the answers, check out our Braindom Answers Guide!