Call of Duty Modern Warfare has a range of weapons players can choose from, and you can equip each of them with unique attachments to build a proper loadout and class setup. The PDSW 528 SMG is unlocked relatively quickly in the game, and you'll need to unlock its attachments by leveling up with the gun. Here's the best PDSW 528 loadout in Modern Warfare 2.
Modern Warfare 2 best PDSW 528 class build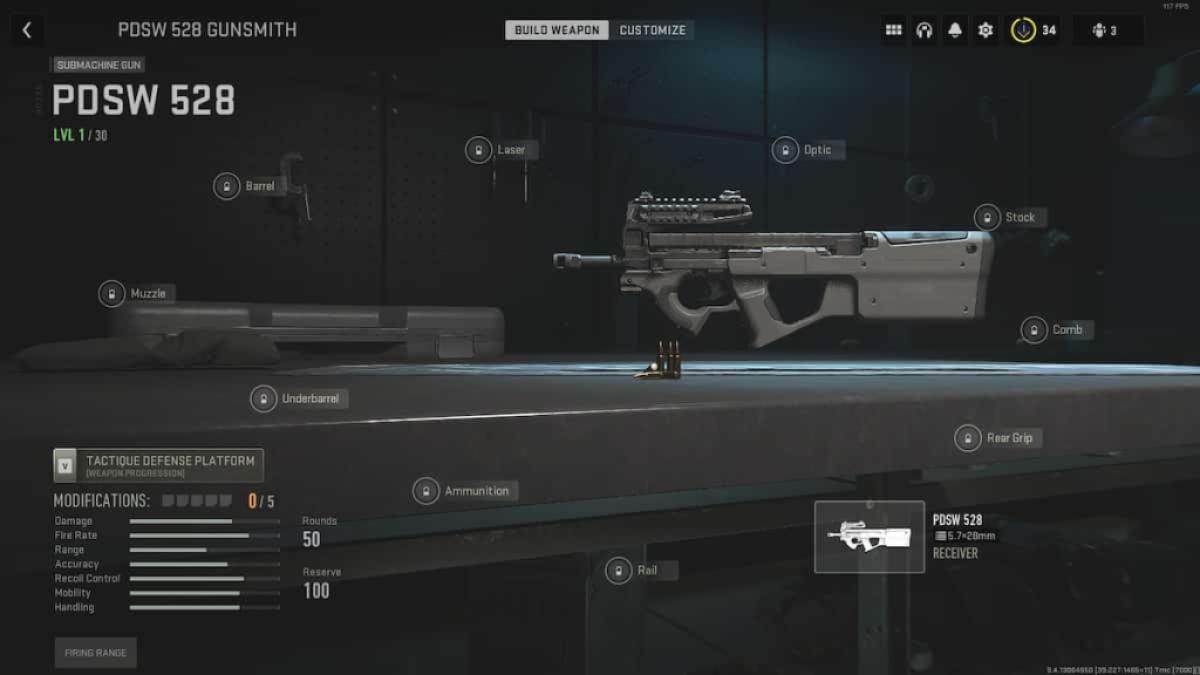 The PDSW 528 is the only weapon in the Tactique Verte Defense Platform. Players commonly know this weapon as the P-90, and this SMG boasts a high Fire Rate with impeccable Recoil Control. It also has high Mobility and Handling but lacks Accuracy and Range. Each magazine has 50 bullets, so you won't need to reload as often. Here are the best attachments to run with the PDSW 528.
Barrel: FTAC Series IX 14.5″
Muzzle: XTEN Razor Comp
Rail: Integrated Reflex Rail
Rear Grip: Stip-40 Grip
Stock: CQB Stock
The above attachments are built for a run-and-gun class setup, where you assault the opponent team by infiltrating quickly. While it focuses on Range and Mobility, you can swap out a few attachments to experiment with this weapon. For instance, players can use an Optic for better sight and a bigger Magazine with different Ammunition type.
Related: How to turn off Crossplay MW2
Modern Warfare 2 best PDSW 528 loadout
Adding all five attachments to the weapon doesn't complete the entire loadout. Players must build a loadout that encompasses all the aspects of the game. You need to equip a Secondary weapon and select different Killstreaks, Tactical, Lethal, Field Upgrades, and Perks. The PDSW 528 is a full auto SMG, and we recommend taking a Shotgun or an AR as the Secondary weapon.
Primary: PDSW 528
Secondary: Fennec 45
Tactical: Shock Stick
Lethal: Proximity Mine
Perk Package

Basic Perks: Overkill and Battle Hardened

Bonus Perk: Fast Hands
Ultimate Perk: Survivor

Field Upgrade: Suppression Mine
Having trouble logging in to Modern Warfare 2? Check out How to fix MW2 'keeps crashing on PC, PS5, & Xbox' issue on Pro Game Guides.