Quickscoping is a technique that long-time Call of Duty players need no introduction to. Simply put, it is aiming down your sight and firing your weapon in quick succession. Fully mastering quick scoping can take months of practice—along with countless missed shots and deaths. If you wish to get an edge over the competition, you must equip the right weapon and the right attachments. This guide will tell you which class and attachments to build the best loadout for quickscoping in Call of Duty: Modern Warfare 2.
Modern Warfare 2 best quickscoping class and attachments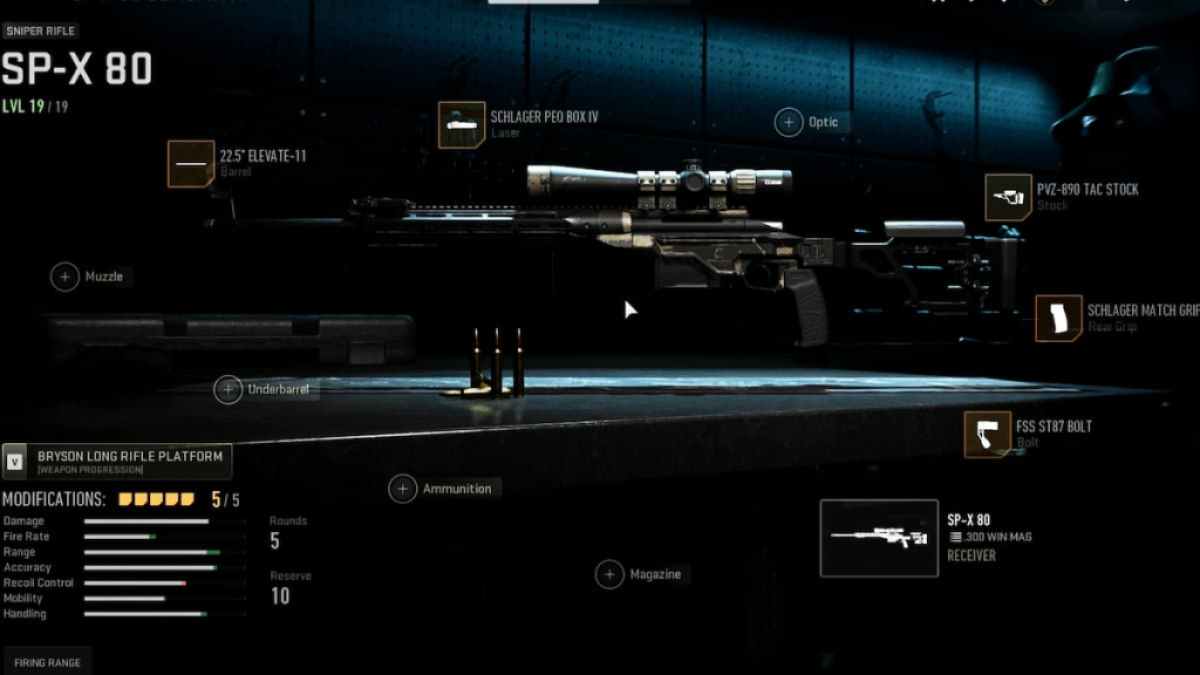 As briefly mentioned above, quickscoping is when you ADS and fire your weapon near-simultaneously. By doing so, players can hit more accurate shots with their sniper rifles, while also eliminating some of the delay in drawing fire while scoping. This technique can greatly benefit close-range encounters, as you can eliminate targets much faster without needing to fully ADS your sniper rifle. The following is the best weapon class and attachments for quickscoping in Modern Warfare 2.
Weapon: SP-X 80 Sniper Rifle
Barrel: 22.5" Elevate-11
Rear Grip: Shlager Match Grip
Laser: Shlager PEQ Box IV
Stock: PVZ-890 TAC Stock
Bolt: FSS ST87 Bolt
The best sniper rifle for quickscoping in Modern Warfare 2 is the SP-X 80, thanks to its sheer damage, which can one-shot a target with a bullet to the torso or head. At the core of your quickscoping loadout should be ADS speed, which means you can go in and out of ADS rapidly. Therefore, your attachments should primarily aim to increase ADS speed and Sprint-to-fire speed.
Modern Warfare 2 best quickscoping loadout
Your loadout is never complete without the proper Perks, Field Upgrades, and throwables equipped. The following is the best equipment for any quickscoping loadout in Call of Duty: Modern Warfare 2.
Tactical: Stun Grenade
Lethal: Drill Charge
Perk Package

Basic Perks: Double Time and Battle Hardened
Bonus Perk: Fast Hands
Ultimate Perk: Birdseye

Field Upgrade: Battle Rage or Dead Silence
Wondering how to choose a Field Upgrade in Modern Warfare 2? Check out All Field Upgrades and how they work in MW2, right here on Pro Game Guides.