The Bunkers in Call of Duty: Warzone are known for housing great loot that could seriously shift the battle advantage in your favor. However, they're blocked by doors that require access codes! Luckily, we've got them all here for you.
Call of Duty Warzone Bunker Codes
There are plenty of areas with limited access in Warzone, but only six of them require codes. We're covering all the codes you can use for bunkers that don't require you to have a Red Access Card. First, however, we'll provide the map of all the bunker locations, so you know which one you're entering!
Related: COD Warzone Map - Locations, Size, & More! - Pro Game Guides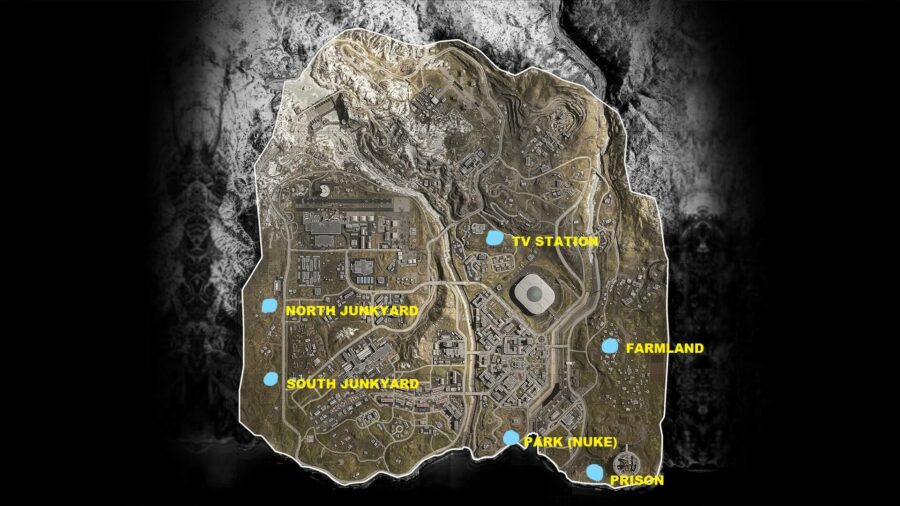 Now that you've got the map, you should be able to determine what bunker you're trying to access. Here is the list of codes for each bunker.
Farmland: 49285163
North Junkyard: 87624851
Park (Nuke): 60274513
Prison: 72948531
South Junkyard: 97264138
TV Station: 27495810
Now that you've got the codes, you can go in and grab the loot. Be careful, though. You never know if there are opponents headed to the same spot.
Want to call in an airstrike? Check out our guide the How to Get Cash in Call of Duty: Warzone!