After going through a variety of difficult and easy missions in Call of Duty: Warzone DMZ, you'll finally arrive at the Extermination mission for the Tier 5 White Lotus Faction. Completing this final story mission rewards you with the Downpour weapon blueprint for the M4 Assault Rifle. Here's how to get this mission done easily in DMZ.
Extermination Mission DMZ
Craft a Radioactive Charge with a Nuclear Fuel Rod, a C4, and Electrical Components at any Dead Drop in Al Mazrah or Ashika Island (preferably on Ashika Island).
Plant the charge in the radiation.
Defend the charge until detonation.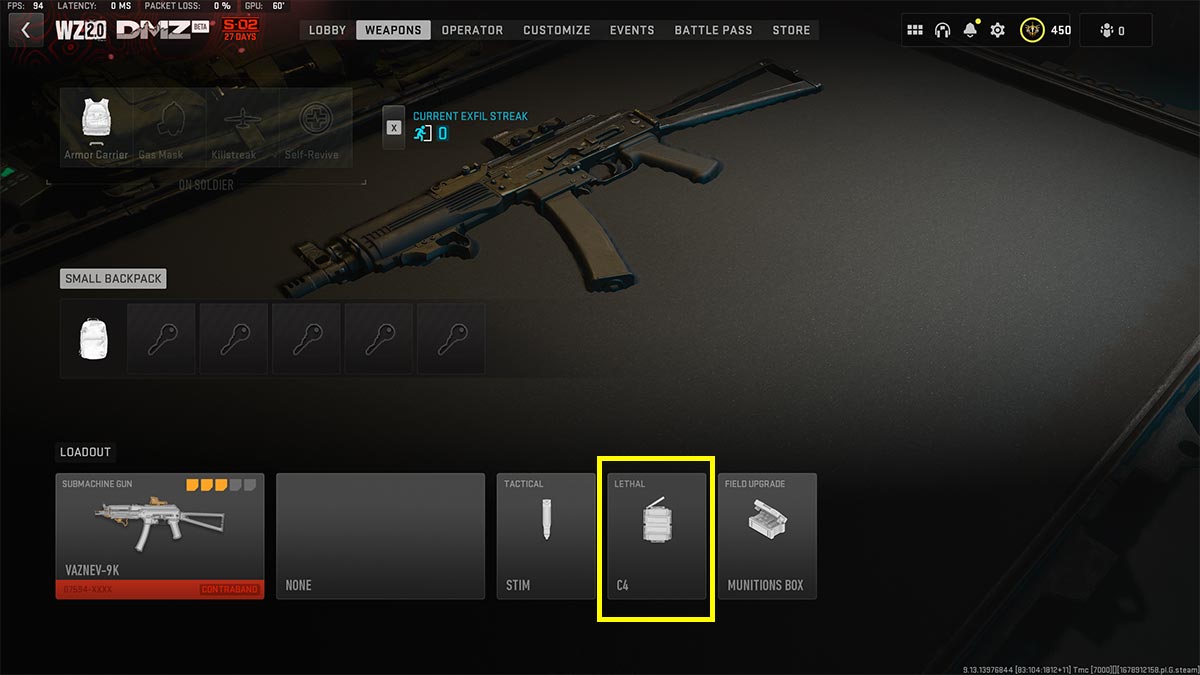 As described in the challenge, you need to acquire and deposit the following items into a Dead Drop dumpster:
C4: Instead of relying on finding this item as loot, you can bring C4 as the lethal equipment in your DMZ loadout.
Electrical Component: These are common items readily available inside computers and tool boxes.
Nuclear Fuel Rod: To get a Nuclear Fuel Rod, you first need to pick up a Secure Nuclear Material contract. After you accept the contract, a Geiger Counter will be marked that you can use to locate a radioactive stash. Grab the Nuclear Fuel Rod from the container and proceed.
Deliver all three items into any Dead Drop, preferably the one closest to the radiation zone, which you'll need to visit for the next step. Here's a list of all Dead Drops on Ashika Island:
The moment you put the required objects into a Dead Drop, a Radioactive Charge will spawn inside. Take this crafted item and head directly to the radiation zone as the charge will steadily keep taking away your health. Once inside the radiation zone, move around a bit and you'll eventually get the prompt to Plant Radioactive Charge. Do the same and wait for one minute in the area to arm the bomb, after which it'll explode. Make sure to carry Stim tacticals to replenish your health.
Stay tuned to Pro Game Guides for more Call of Duty: Modern Warfare 2 and Warzone 2 content. In the meantime, head over to our article on The Oath DMZ Mission Guide.