For The Taking is a Tier 5 Black Mous Faction mission in Cal of Duty: Warzone 2 DMZ. This is a complex and time-consuming challenge for which you'll have to engage with several enemy squads in multiple matches.
For The Taking Mission DMZ
Deliver 10 enemy operator's weapons to the Dead Drop in the Ashika Residential district.
Kill 20 operators with enemy operator's weapons.
Extract a Gold or Damascus Dog Tag.
For the first challenge, you need to deposit the weapons dropped by enemy operators into the Residential Dead Drop located in the northern part of Ashika Island as shown in the image above. You may have visited this dumpster for the Pacific Foothold mission for White Lotus Tier 4. Hence, the first task of the mission can only be attempted when you deploy into the Ashika Island map.
What counts as enemy operators' weapons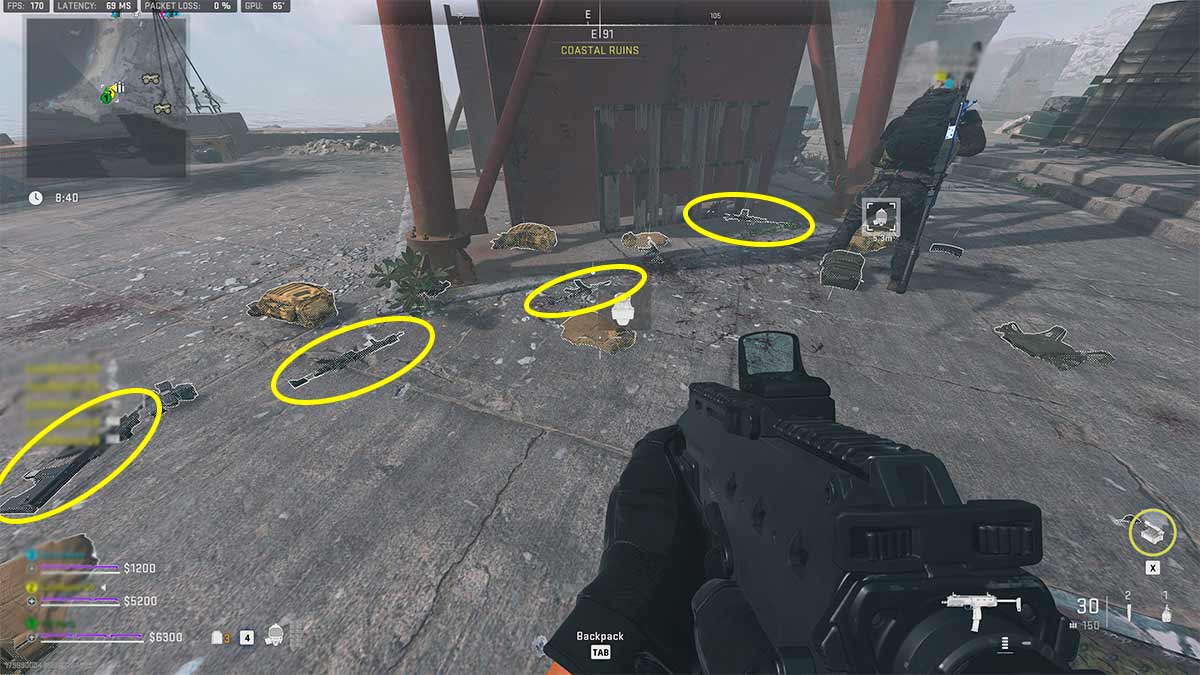 Some say this mission is bugged, which may be the case as the weapons you deliver don't always count. However, we found during our gameplay that primary weapons almost always count toward the mission's progress. These are the weapons the player drops on the ground once they're eliminated. Secondary weapons that appear in their backpack also register in the progress bar.
Surprisingly, the enemy's stowed weapon never counted. Furthermore, sometimes primary and secondary weapons also didn't. This usually happened when the player was carrying non-custom weapons picked up from bots. This means that you should prefer dead-dropping custom contraband weapons with custom attachments and skins. If you have multiple enemy operator weapons to deliver, you can place them on a vehicle and drive it to the Dead Drop instead of making multiple trips to it.
Related: Lone Hunter DMZ Mission Guide
How to kill operators using enemy operators' weapons
Simply pick up the weapons from the dead enemy operators' bodies and use them to kill more players. You can do this and the first task simultaneously. Instead, focus on the first task on Ashika Island and complete the second challenge on Al Mazrah where Hunt Squad contracts are available. If you extract with enemy operators' weapons, they become contraband, hence, you can't use them for this challenge in the next deployment.
How to get a Gold or Damascus Dog Tag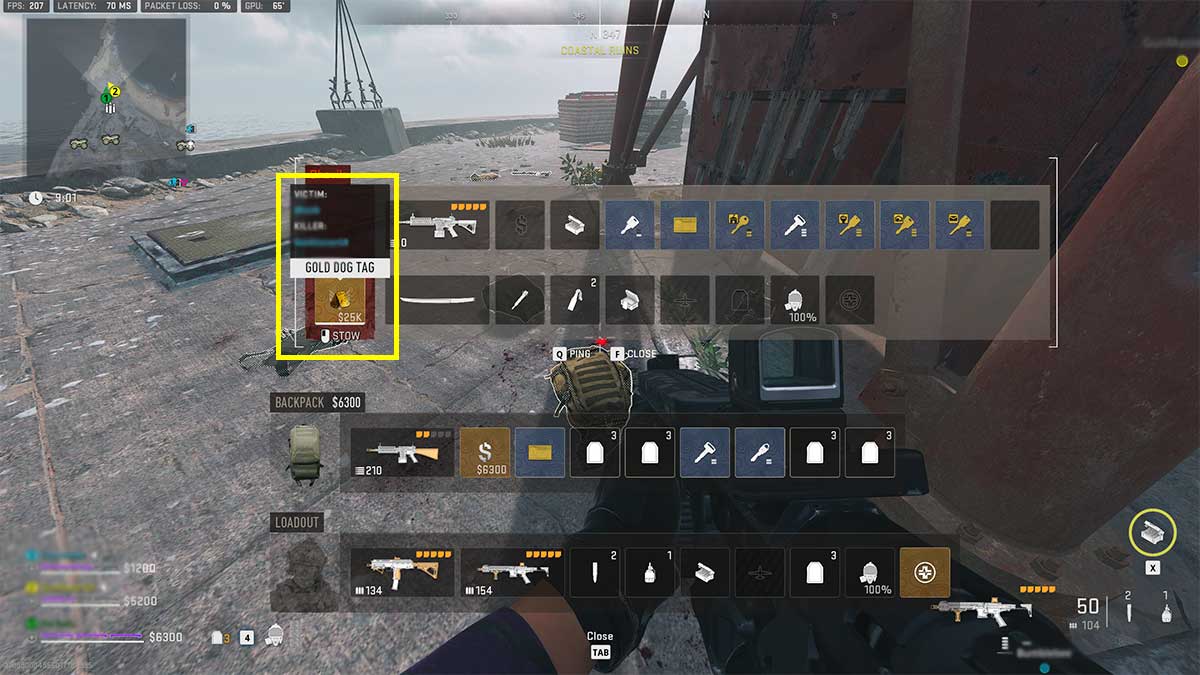 Finally, you need to extract one Gold or Damascus Dog Tag for the last task in For The Taking mission. These items are found in enemy operators' backpacks and can be of different varieties. Gold and Damascus Dog Tags are rare as they're found on players who're on a higher exfil streak. Therefore, you'll need a bit of luck to find these specific tags, but it'll eventually happen when you're hunting down squads for their weapons.
Stay tuned to Pro Game Guides for more Call of Duty: Modern Warfare 2 and Warzone 2 content. In the meantime, head over to our article on The Deadliest Sin DMZ Mission Guide.