In Call of Duty Warzone 2 DMZ, you will need to collect various regular items to complete different faction missions. In the Hideout Preparation mission for White Lotus, you need to acquire a water bottle, bandages, and emergency rations. You'll need to place these items near the Smuggling Tunnels on the Al Mazrah map. Here's how to complete the Hideout Preparation mission quickly in Call of Duty DMZ.
How to get a Water Bottle in DMZ
Like several other resources, water bottles spawn at random in DMZ, and you'll find them all around the map. You can check inside gas stations, lockers, restaurants, cafes, and similar buildings to find water bottles in DMZ. Yum Yum Burger is a popular restaurant in the Al Mazrah City POI, and you can visit this area to search for water bottles. Once you find this item, slot it in your backpack as you will need it to complete the Hideout Preparation mission.
Where to get Bandages and Emergency Ration in DMZ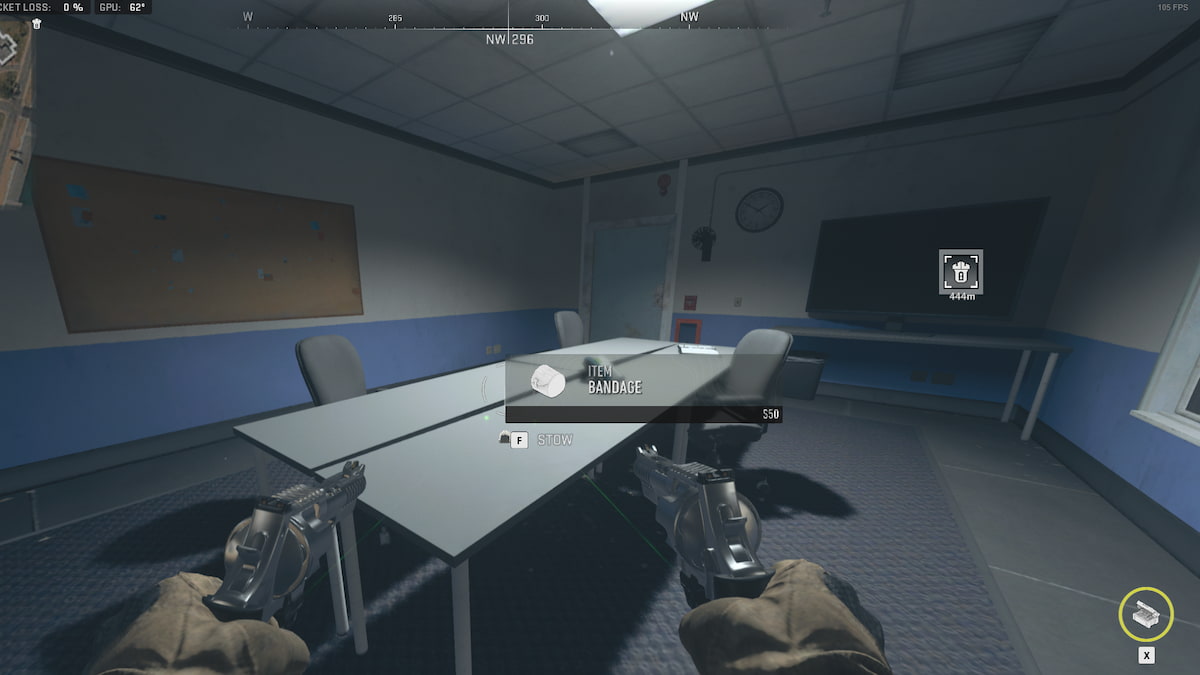 Bandages and Emergency Rations can be found in first aid cabinets, clinics, hospitals, inside camps, lockers, and more. We recommend searching for more first-aid cabinets to get Bandages quickly. As for Emergency Rations, we found ours on a shelf near Ahmed Grocery Store. After you collect these items, slot them in your backpack and head for the Smuggling Tunnels.
How to locate the Smuggling Tunnels in DMZ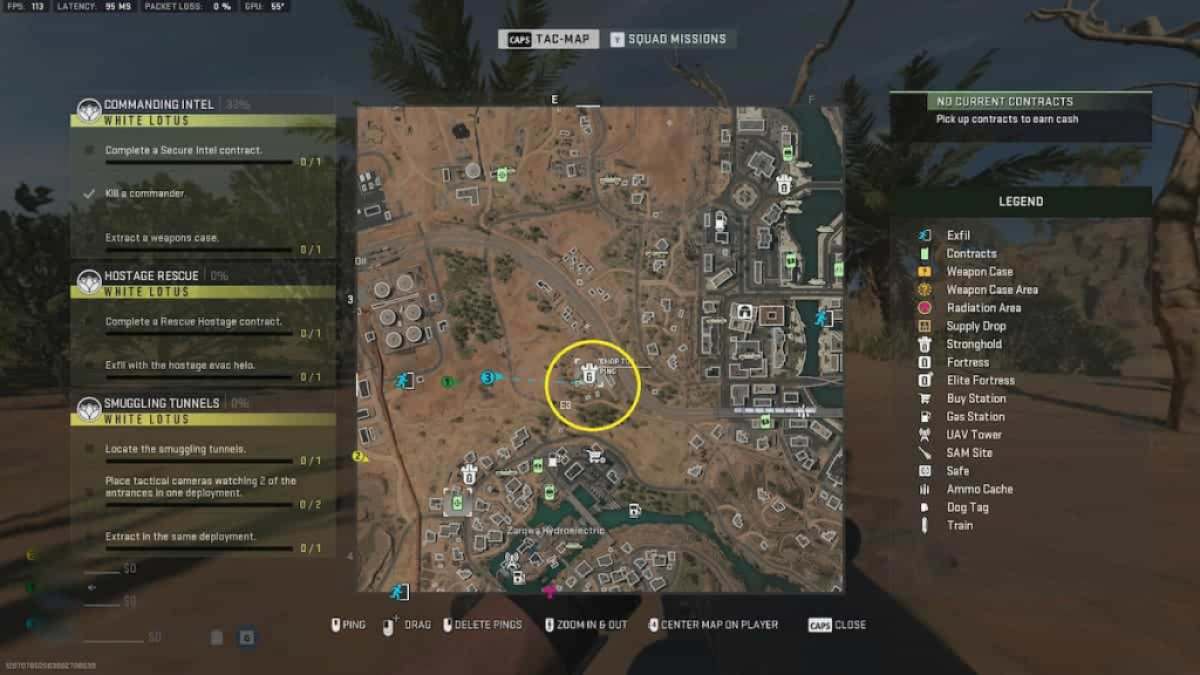 The Smuggling Tunnels are located north of the Zarqwa Hydroelectric POI, and it is a stronghold. Check the yellow circle on the map image above to see the exact location for this POI on the Al Mazrah map. Keep in mind this area is filled with AI combatants, and you'll need to eliminate them first before heading to the objective area. While inside the tunnels, navigate to the room with work lights. There will be a rock in front of a work light on which you need to place the water bottle, bandage, and emergency ration to complete the mission.
Wondering how to complete the Muddy Waters mission in DMZ? Check out Muddy Waters DMZ Mission Guide on Pro Game Guides.